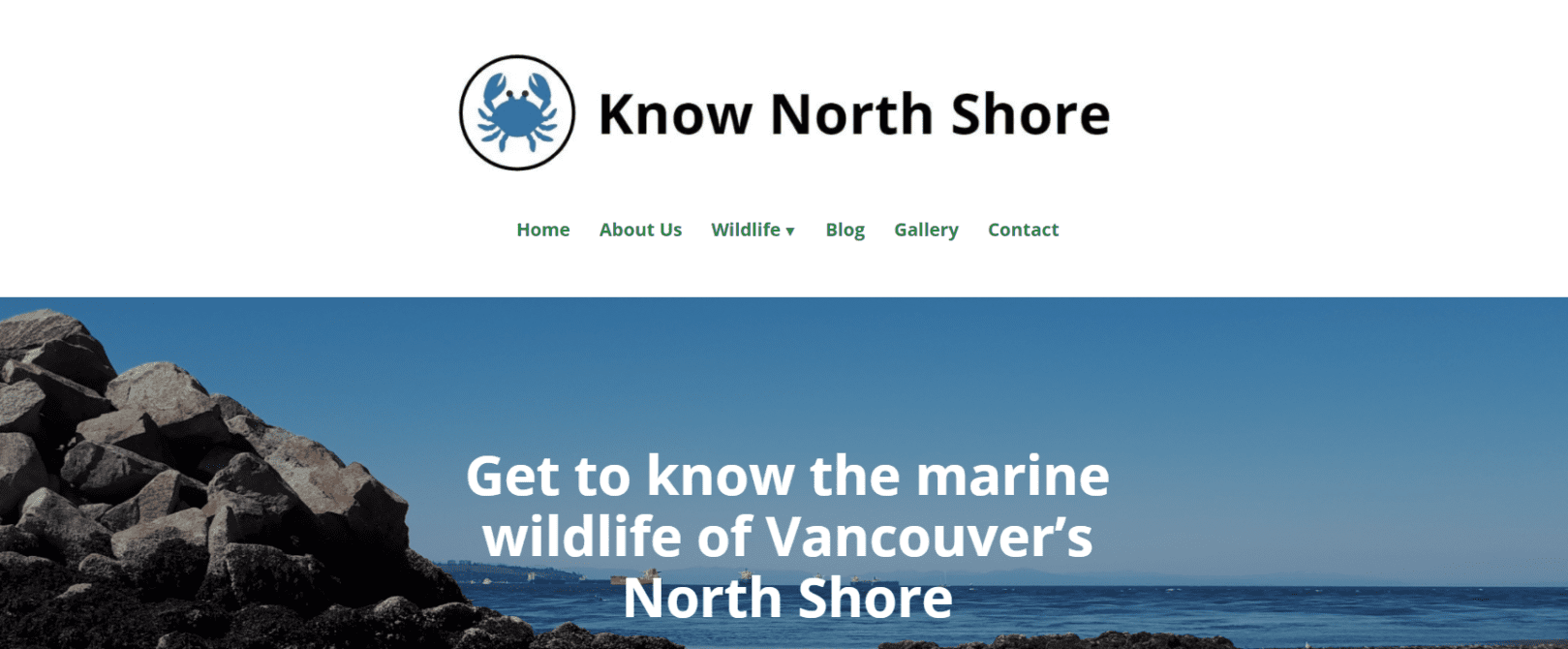 An online tool that spotlights some of the amazing wildlife and conservations initiatives found in and around Vancouver's North Shore.
Highlighting marine species on Vancouver's North Shore.
Know North Shore was created to highlight marine species on Vancouver's North Shore. Our mission is to provide education about the local wildlife that we share our oceans with, and inspire the next generation of conservationists. Know North Shore also features a youth-led art gallery and blog platform.
Initially, I wanted my action project to be an in-person event, however COVID-19 began just as I was getting started. I really wanted to create a project of my own that was community-minded and accessible to everyone, and had to figure out how to make it online rather than in-person. I realized a website would be the best platform, so from there, I taught myself the basics of web development and was on my way!
Seeing the response from my community when Know North Shore was launched was incredible. There are always people out there that are keen to learn and care about the environment, so sometimes it's just a matter of making that information accessible.