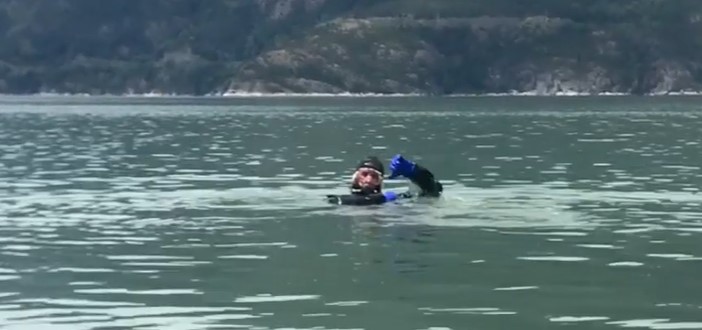 An Ocean Bridge Ambassador's scuba survey of two sites in Howe Sound to see first-hand evidence of how pollution and human activities can change the underwater landscape. During the survey, they found Plumose anemones, sea cucumbers, sea stars, nudibranchs, and even glass sponges.
Project Description
What an amazing experience for my hopeful professional career in Marine Biology. Ocean Bridge and the YOAG Grant gave me the opportunity to undertake my first scientific experience outside of my undergraduate degree. So far in my Undergraduate degree in Marine Biology I have merely done in class exercises and written papers, with only a little opportunity thus far in the field without any self-led opportunities. While I sought out to do a survey to make observational comparisons between a supposedly polluted site in Howe Sound, BC versus a supposedly less environmentally effected area in Howe Sound, I learned a handful of valuable lessons, that I could not have learned in the classroom. I originally aimed to perform a more science-based approach, I ended up turning it into more of an observational video, where I give some hints in the video, but the viewer makes up their mind. This is because I did not come up with scientific backing for my observations, just a video. It taught me that such surveys are a lot more difficult than they seem, require an enormous amount of preparation and equipment, a friend with a boat, and a lot of funding. I did create a video as the end result, and it is not professionally done or even close in that matter, but it really was about the education and the experience along the way that I will be bringing into my career. Thank you, Ocean Bridge! 
What was your biggest challenge?
All the prep work that goes into an underwater survey.
This error message is only visible to WordPress admins
Error: No users set.