Drowning in a Sea of Plastic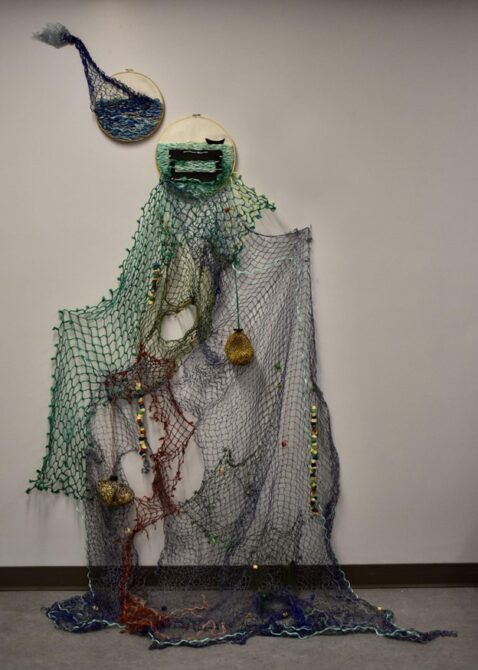 I created artworks using plastic debris collected off of beaches across Nova Scotia. These artworks depict how plastic pollution is impacting the world's oceans, and how plastic is increasingly ubiquitous in nature. I hope to raise awareness, educate and spark conversation / reflection.
Project Description
Growing up, my family would often visit different beaches across Nova Scotia. While my parents beachcombed for driftwood and seaglass, I searched for plastic. Coming face to face with the reality of plastic pollution at such a young age has pushed me to play my role in helping Earth heal, as well as educating others on this major environmental issue. I often conduct shoreline cleanups with a good friend at beaches across Nova Scotia, mainly along the Bay of Fundy where the high tides wash an unimaginable amount of debris ashore. The debris we find ranges from single use plastics, to rope, net and lobster bands from the prominent fishing industry. Collecting the plastic found, I have created multiple artworks that depict the vast quantities of plastic debris lurking beneath the ocean's surface. My hope is that these artworks raise awareness, spark conversation, and ultimately inspire reflection about the use of plastic.
This error message is only visible to WordPress admins
Error: No users set.