Combating Cigarette Litter
Reducing cigarette litter along Vancouver's shorelines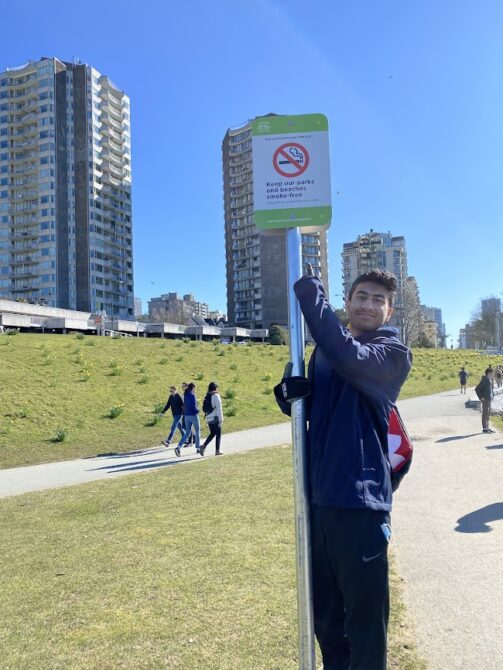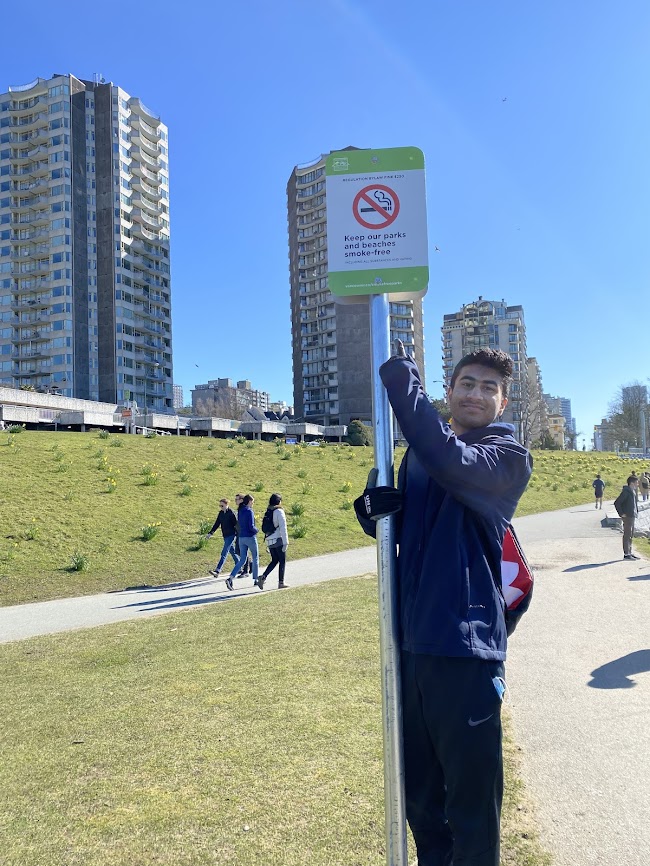 Project Details
Location
English Bay Beach, Beach Avenue, Vancouver, BC, Canada
After seeing the amount of cigarette litter along English Bay Beach, Armaan, Givon, and Anna knew that they wanted to educate others about the harmful impacts of throwing your cigarette butt on the ground.
Project Description
When starting the YouthToSea Program a few members were shocked at the amount of cigarette litter they were finding along our shoreline. Anna, Givon, and Armaan became very passionate about learning more about cigarette litter and how they can protect our shorelines. Throughout cleanups in the summer the YouthToSea shoreline cleanups were collecting thousands of cigarette butts along English Bay. One day in August, YouthToSea members of collected 5,817 cigarette butts in just one cleanup. This amount of toxic litter inspired the group to collaborate with the City of Vancouver and create Combatting Cigarette Butt Litter Day which was held at the beginning of March.
They soon collaborated with employees of the City of Vancouver who worked along side the group to remind people of the city's bylaws and the negative impacts of cigarette litter. The group was able to have new signage and stickers approved to be installed along English Bay. The signs reminded people that smoking is not allowed along our beaches and the stickers were installed along the streets by the beaches to give people a space to put out their cigarette butts and dispose of it properly.
On March 5th the signs and stickers were installed. The group also celebrated the day by completing a shoreline cleanup, handing out informational booklets about cigarette litter, and pocket ashtrays for those who were interested. On the day of the cleanup the group collected over 700 cigarette butts in just 3 hours! YouthToSea plans to continue data collection along English Bay to see if the amount of cigarette butts decreases because of these new projects.
They hope these new signs and stickers will remind people to do their part and put their butts in the trash!
What was your biggest challenge?
Anna, Armaan, and Givon knew they wanted to have something installed so that people would see something every time they were at the beach that would remind them not to litter their cigarette butts. The group originally wanted to put up cigarette receptacles along the beach so people would have a place to put their butts. Through research and working with the city the group learned that smoking on seawalls and beaches is actually prohibited. They had to change the focus of their main plan, since they did not want to encourage or mislead people into thinking they were able to smoke on beaches.
What was your most valuable takeaway?
The group discovered that there can be a lot of road blocks when working on your project. Although it was not the initial plan they had, the group still ended implementing incentives for people to not litter their cigarette butts. If you continue to be passionate about an issue and work through some problem solving, you will be able to create a project that will leave a lasting impact!
This error message is only visible to WordPress admins
Error: No users set.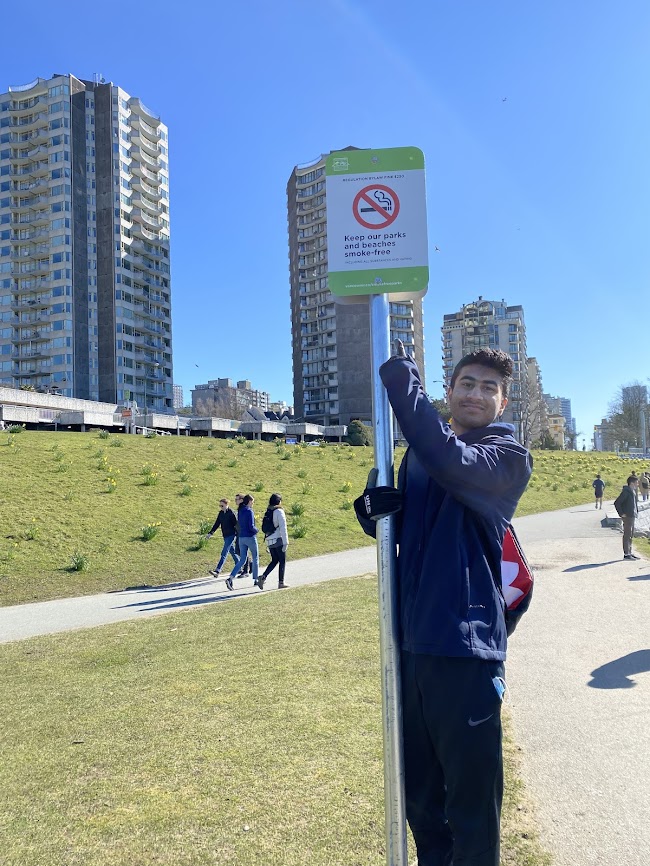 Givon and one of their new signs!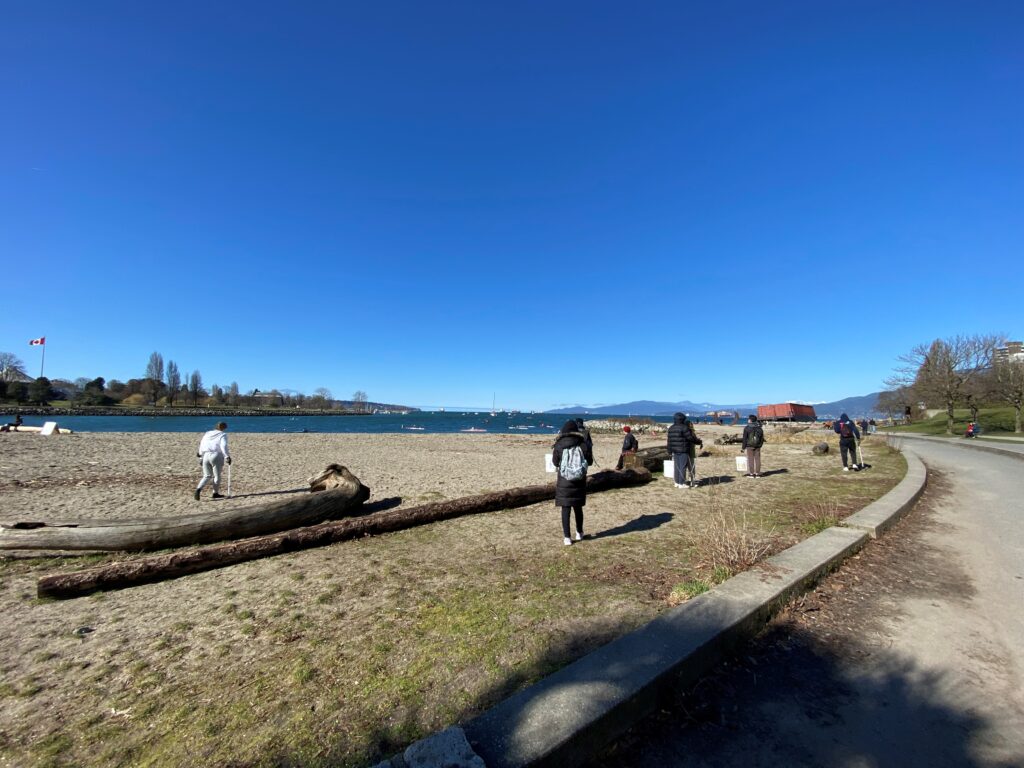 YouthToSea completing their cleanup.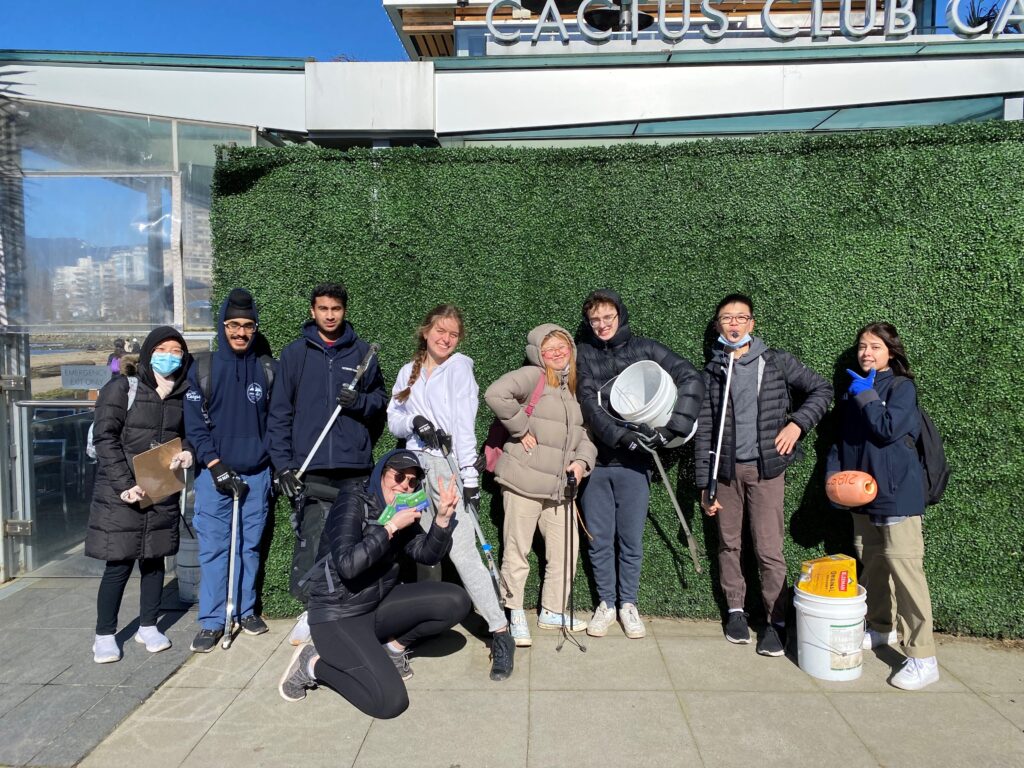 YouthToSea members came out to celebrate combating cigarette litter day!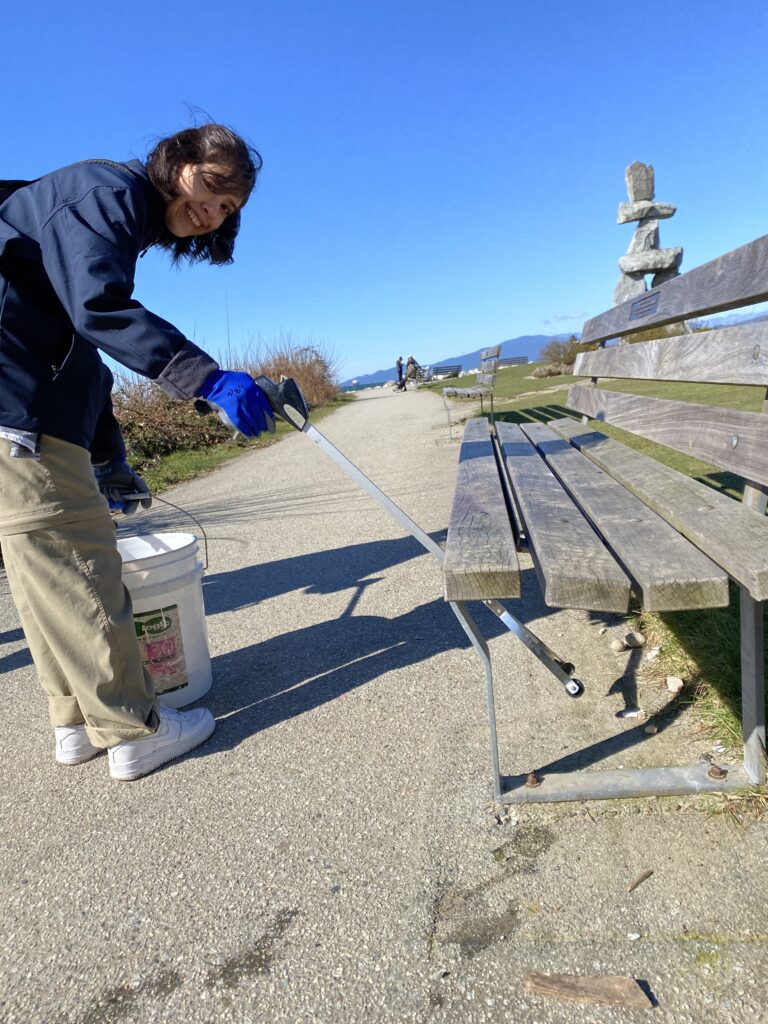 Student's cleaning up cigarette butts along English Bay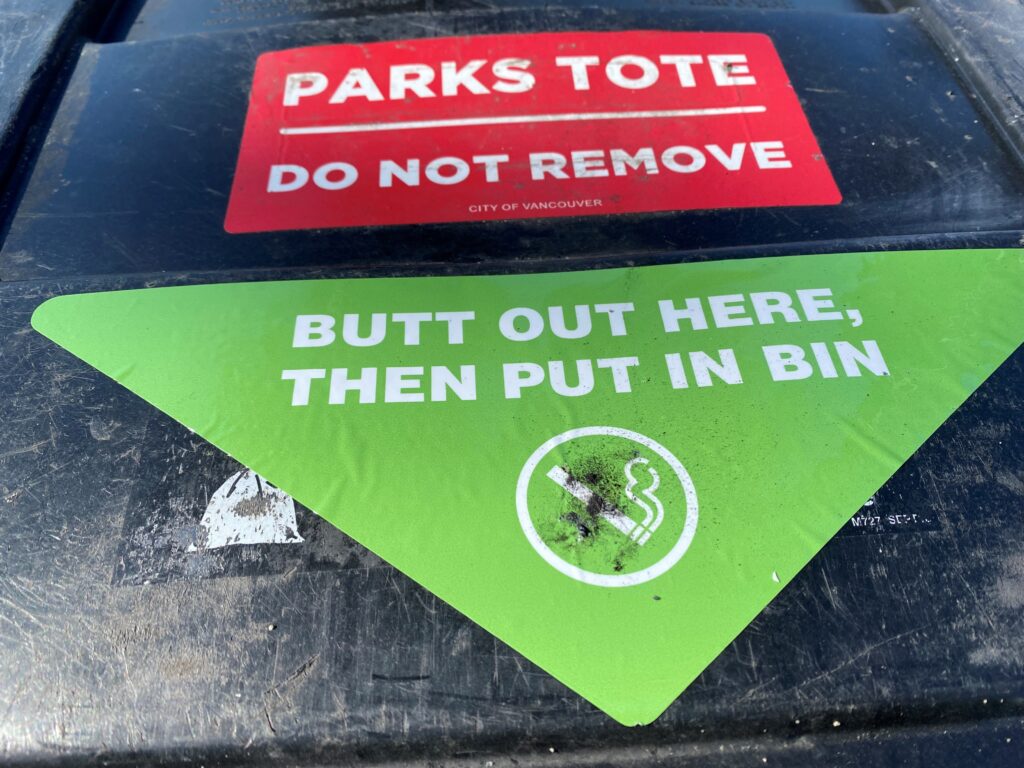 The new stickers found along streets by English Bay. The top of the trash bin you can see two stickers . One reads: Butt out Here, then put in bin.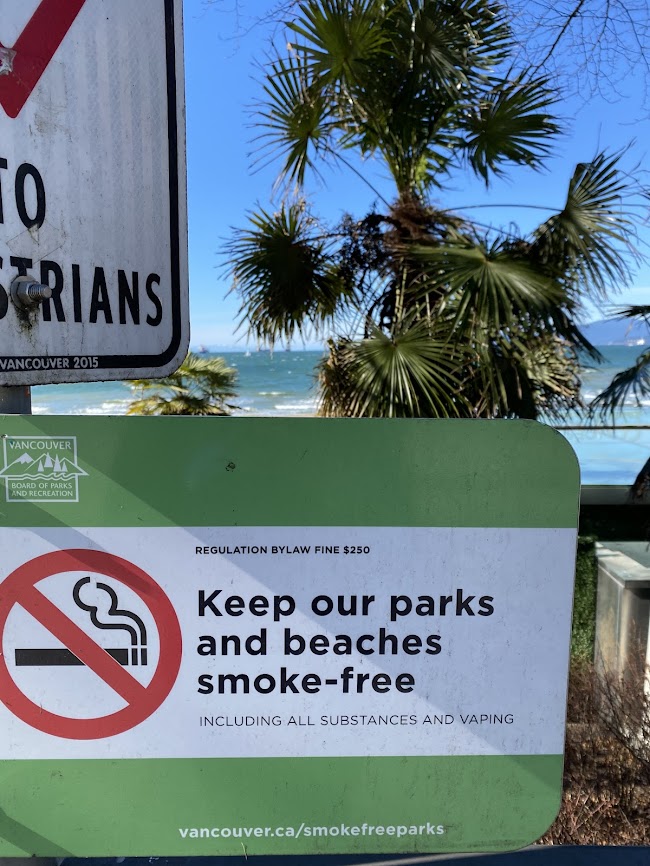 One of the new signs along English Bay Beach