Seeds For Seas
Hi! We're a group of environmentally keen friends hoping to make a difference by sowing the seeds of sustainability. We will teach you all the steps on how to create your own home garden using recycled materials!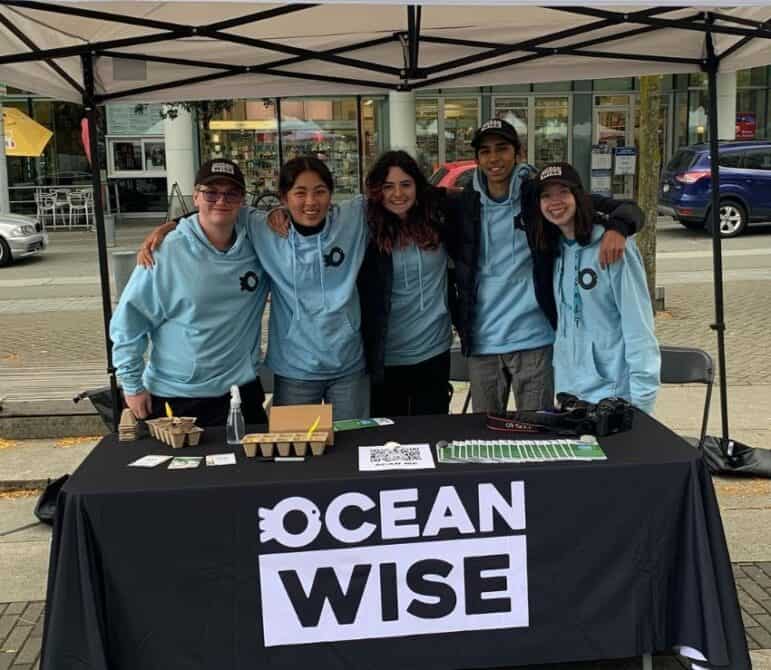 Seeds for Seas was started by 5 environmentally keen friends at Youth to Sea who all shared a passion for sustainable gardening! Seeds to Seas sprinkles ocean education and simple do-at-home agricultural expertise to make thoughtful connections and to emphasize how important our oceans are.
Project Description
Seeds for Seas is a youth-led service project aimed at educating local communities in Vancouver, BC, about sustainable food sourcing and gardening. The team of five passionate and dedicated teens – Lochlyn, Tracy, Laird, Gemma, and Arjun, set out to make a difference by teaching how to upcycle items you may have laying around to build and grow your own edible garden. The team developed a series of how-to guides on ways to craft your own recycled planters as well as tips and tricks on how to grow and propagate certain fruits and vegetables! The Seeds for Seas team set out to create a one-stop-shop for creating food from waste!

However the team did not stop there, they developed a range of delicious and healthy recipes using the fruits and vegetables you can grow in your own garden. They show you how to turn your harvest into tasty and nutritious meals, from salads and curries to smoothies and snacks. The Seeds for Seas team were also invited to set up a booth at a sustainability festival in Vancouver where they were able to distribute their guides to the public! Through the Seeds for Seas project, the team hopes to inspire and empower others to make sustainable choices and create a healthier future.
This error message is only visible to WordPress admins
Error: No users set.