Selling Ocean Wise Recommended Seafood
As a restaurant, supplier, or retailer of seafood products you can play an essential role in restoring the ocean by guiding your customers towards sustainable seafood options. Doing so demonstrates your commitment to sustainability, increases consumer trust and brand loyalty, and lets you stand out as a leader in your community and the sector.
Ocean Wise makes it easy for you to buy Recommended seafood products and for your consumers to recognize the sustainable options. The Ocean Wise Seafood symbol on menus or packaging tells your customers that they are making the right seafood choice.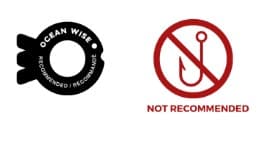 Our Standards and Assessment
Our science team relies on a large collection of data to determine which options will be recognized as Ocean Wise Recommended. Our assessments are always evolving and each month we share an update on which species and catch conditions meet our criteria.