World Ocean Day with the Ocean Wise Sea Dome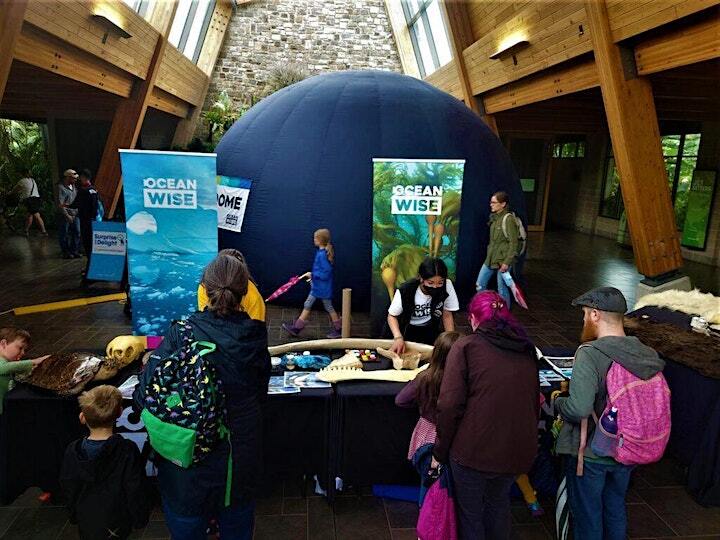 Register
Bram and Bluma Appel Salon, Toronto Reference Library, Yonge Street, Toronto, ON, Canada
Register Online
Celebrate World Ocean Day in Toronto!
Join Ocean Wise for a family-friendly event featuring our brand-new Ocean Wise Sea Dome. This immersive, digital ocean adventure is bringing marine magic to Toronto! The Dome projects 360-degree, 4K cinematic footage of our underwater world, virtually transporting you under the sea. Our Mobile Programs educators will be on-site to give Dome tours, showcase amazing marine artifacts, and provide hands-on interactive activities.
This is a rare opportunity to experience the Ocean Wise Sea Dome and a great way to mark World Ocean Day with the whole family!
Ocean Wise's World Ocean Day celebration is a drop-in event. Expect to stay 30 – 60 minutes to interact with the Sea Dome, marine artifacts, and our marine educators. Details on time coming soon, RSVP to receive updates.