Ocean Wise Naturalist Night Vancouver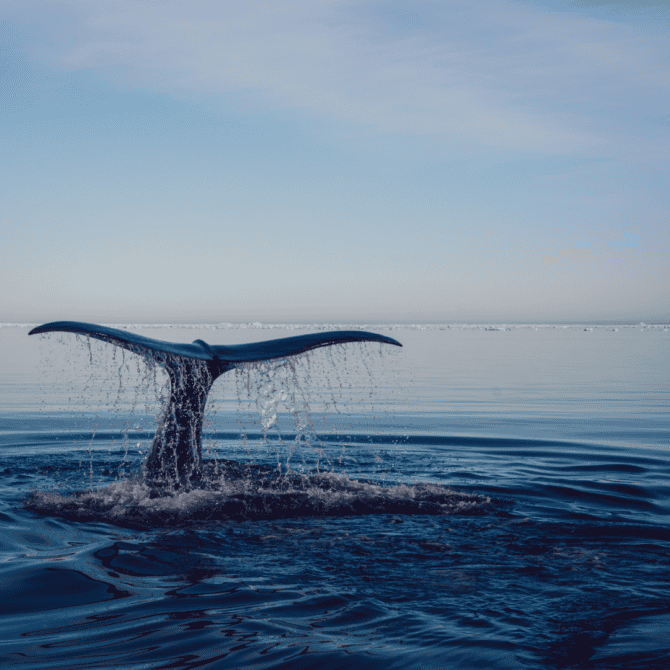 Register
The University of British Columbia, Beaty Biodiversity Museum, Vancouver, BC, Canada
Register Online
About this event
Join Ocean Wise for an evening of learning and networking amongst marine conservationists and enthusiasts. Hear from marine mammal researchers and experts in the field about some of the exciting work being conducted in BC. Stick around afterwards to socialize!
Speakers:
1) Addressing winter data deficiencies on cetaceans within the Salish Sea: Dr. Chloe Robinson and Gary Sutton, Ocean Wise
Dr. Chloe Robinson started at Ocean Wise in the summer of 2021 and currently holds the role of Senior Manager of Conservation Impact for the Whales Initiative. She previously obtained a BSc in Zoology, MSc in Environmental Biology and a PhD in Molecular Ecology from Swansea University. Chloe's research at Ocean Wise involves the application of non-invasive tools for cetacean monitoring, namely acoustics, environmental DNA, and drone-based morphometrics. Gary joined the Ocean Wise Conservation Association in 2021 as a research technician and vessel operator with the body condition and health monitoring team. He also has worked with Bay Cetology since 2016 as a research assistant and data analyst and primarily works on the Bigg's killer whale monitoring program. Occasionally, he works as a professional wildlife guide with Ocean Ecoventures based out of Cowichan Bay.
2) The inner workings of marine mammals: a spotlight on the circulatory system – Rhea Storlund
Marine mammals are exceptional divers but they evolved from terrestrial ancestors. In this talk, we will explore a few elements of the marine mammal circulatory system that contribute to diving capability. We will also consider the difference between "divers" and "surfacers" and the implications that has on circulatory responses to diving. Further, we will review the functional significance of the aortic bulb, an anatomical feature unique to pinnipeds.
Rhea Storlund is a PhD Candidate in Zoology at the University of British Columbia. She's interested in the inner workings of marine mammals, in particular, cardiovascular anatomy and function. Her research focuses on circulatory mechanisms that influence dive behaviour such as heart rate regulation and the aortic bulb.
3) Bronwyn Harvey is a Parks Canada marine ecologist working on the Southern Resident Killer Whale Recovery Program at the Gulf Islands National Park Reserve; located in the southern Strait of Georgia bioregion. She was born in Tsimshian First Nation territory, and has spent her life exploring all the hidden corners of this incredible coastline. The Southern Resident Killer Whales are perhaps BC's most iconic megafauna. These fish eating orca hunt, reproduce, socialize and are born in the waters around southern Vancouver Island. This network of highly productive marine ecosystems has been classified as their critical habitat. However, as of 2023, only 73 individuals remain. A lack of prey, acoustic disturbance and contaminant build up, within their critical habitat, are the three primary threats to Southern Resident Killer Whale population survival. At Parks Canada, we are working to determine how Southern Resident Killer Whales utilize the waters in and around southern Vancouver Island. Through holistic ecosystem monitoring, and collaborative relationships with First Nations, we hope to inform future conservation policies that support the recovery of these incredible animals.