Ocean Education Expo | Event 2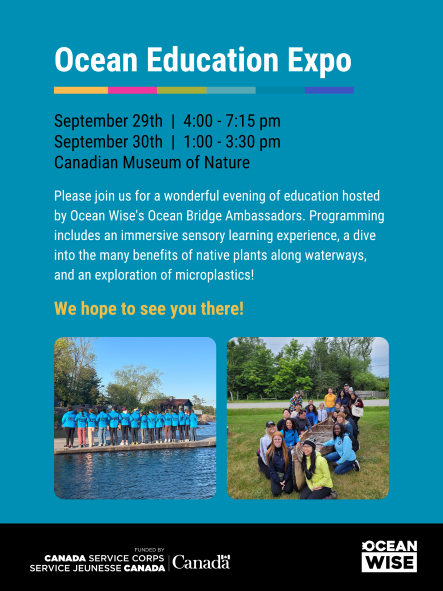 Connecting people to our waterways through interactive education.
About this event
Event dates: Thursday 29th September 2022 at 4pm-7:15pm and Friday 30th September 2022 from 1pm-3.00pm
Please join us for a free Ocean Expo event. Hosted by Ocean Wise's Ocean Bridge Ambassadors.
Programming includes an immersive sensory learning experience, a dive into the many benefits of native plants along waterways, and an exploration of microplastics!
Fun activities for the whole family! Come one come all!