Ocean Education Expo | Event 3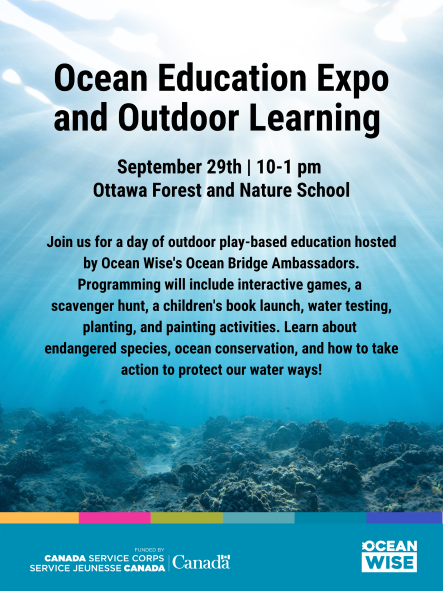 Register
Ottawa Forest & Nature School, Corkstown Road, Nepean, ON, Canada
Register Online
Connecting people to our waterways through interactive education.
About this event
Join us for a day of outdoor play-based education hosted by Ocean Wise's Ocean Bridge Ambassadors.
Programming will include interactive games, a scavenger hunt, a children's book launch, water testing, planting, and painting activities.
Come and learn about endangered species, ocean conservation, and how to take action to protect our water ways in an interactive and fun way with activities for the kids and families!