Ocean Education Expo | Event 1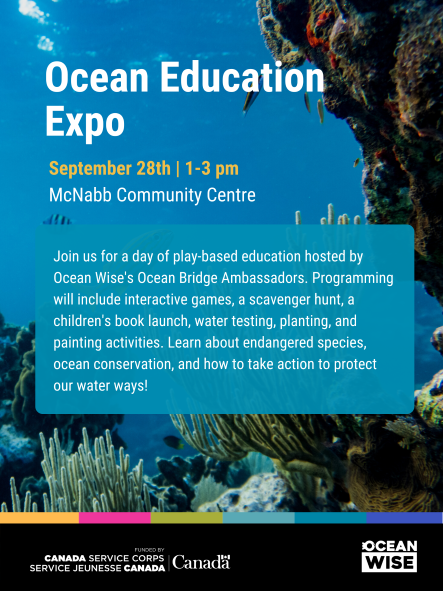 Connecting people to our waterways through interactive education.
About this event
Join us for a day of outdoor play-based education hosted by Ocean Wise's Ocean Bridge Ambassadors.
Programming will include interactive games, a scavenger hunt, a children's book launch, water testing, and painting activities.
Come and learn about endangered species, ocean conservation, and how to take action to protect our water ways in a fun and interactive way.
Free event for all ages!