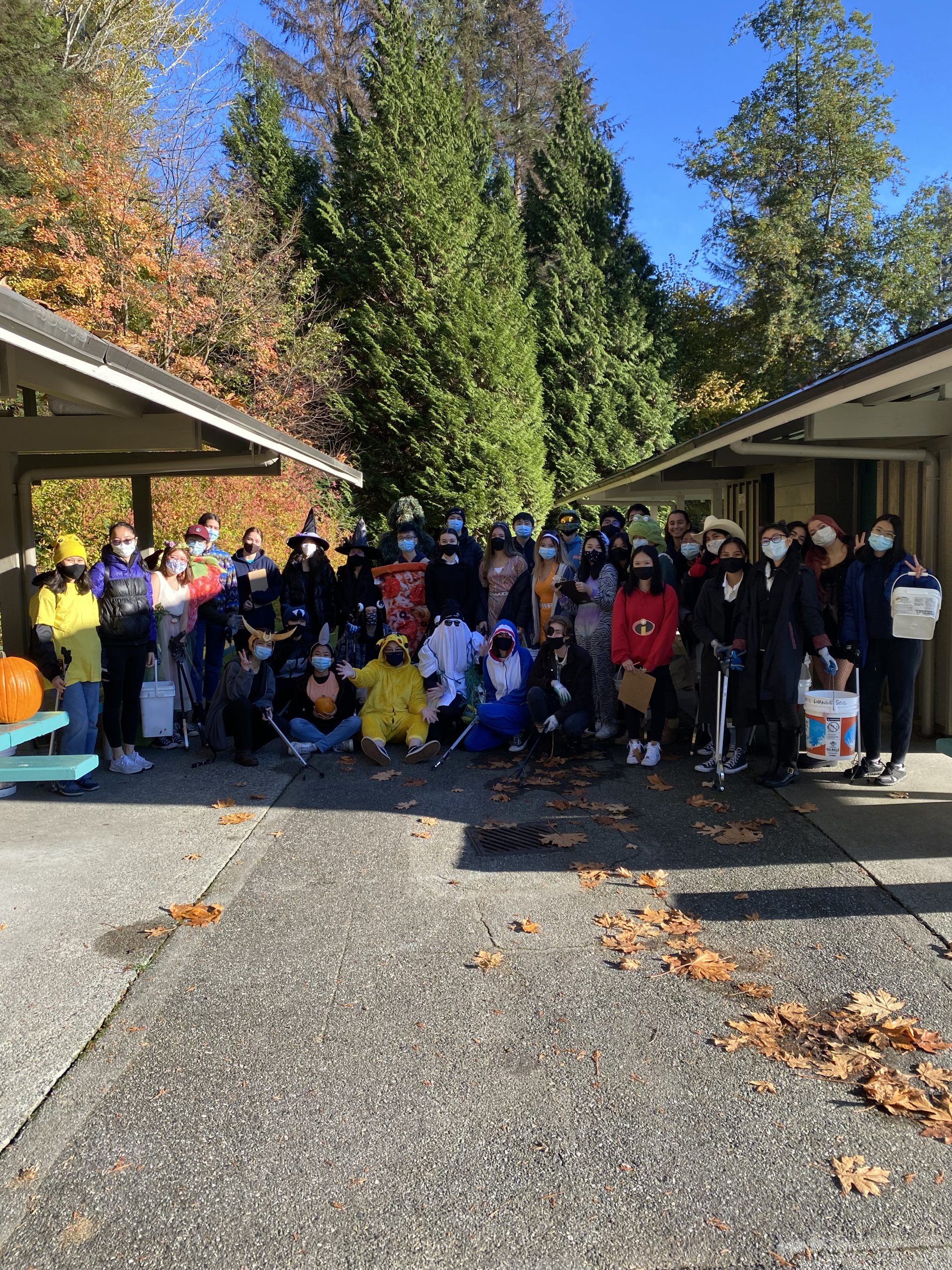 YouthToSea Had A Spook-tacular Cleanup This Halloween
On Halloween weekend, 42 YouthToSea participants laced up their sneakers and dressed in their sustainable re-used or homemade Halloween costumes, ready for a day filled with fun and ocean-friendly Halloween activities!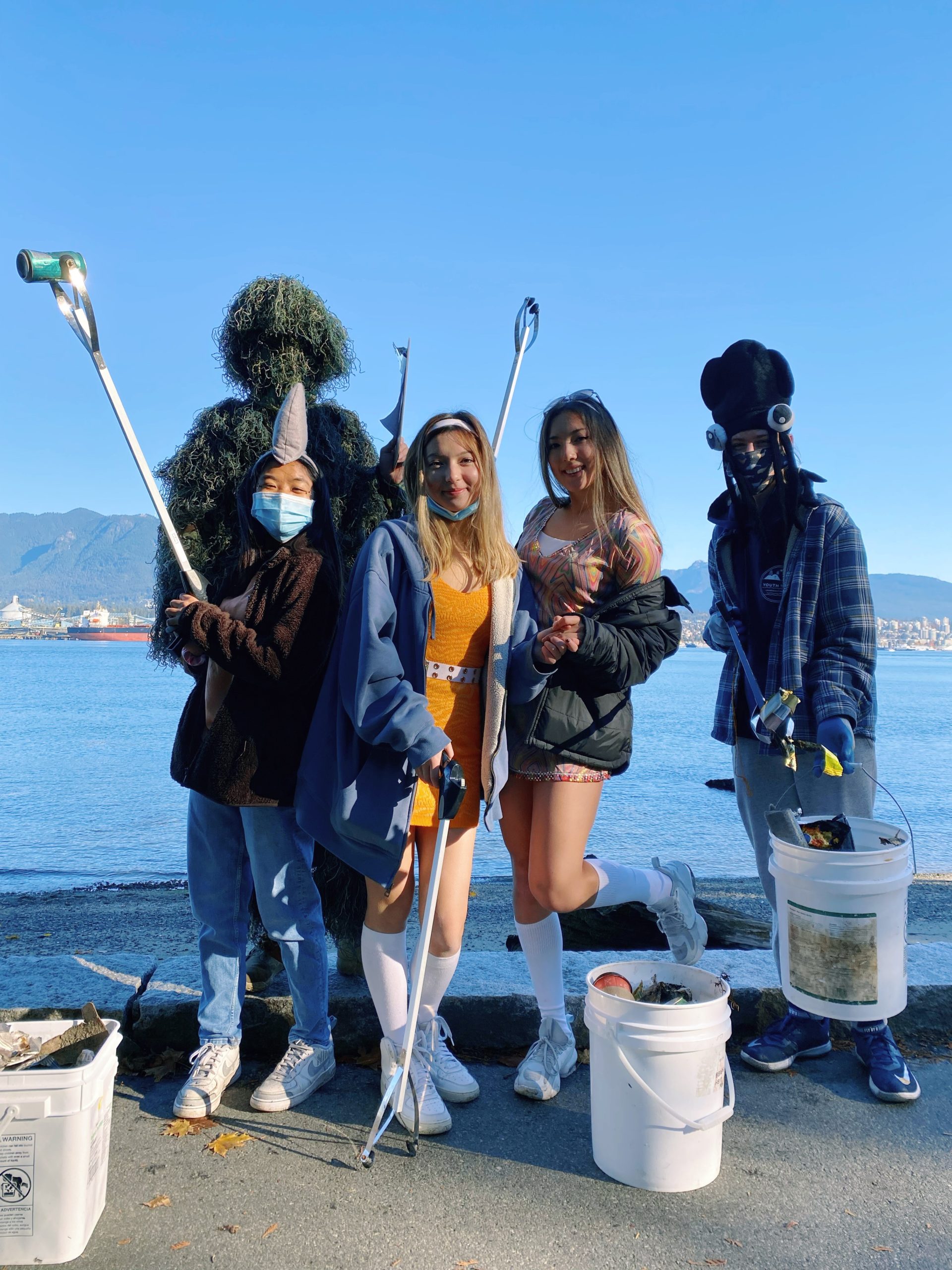 The team started their Trick or Trash cleanup at the seawall in Stanley Park, successfully picking up 23 pounds of litter and cleaning 3.6km of shoreline. The spookiest thing wasn't just their costumes, but the garbage they found polluting our beaches! The most common items the team found were food wrappers, pieces of Styrofoam, and small pieces of plastics. Small pieces of plastic, or microplastics, are important to pick up because it's harmful to sea life when ingested.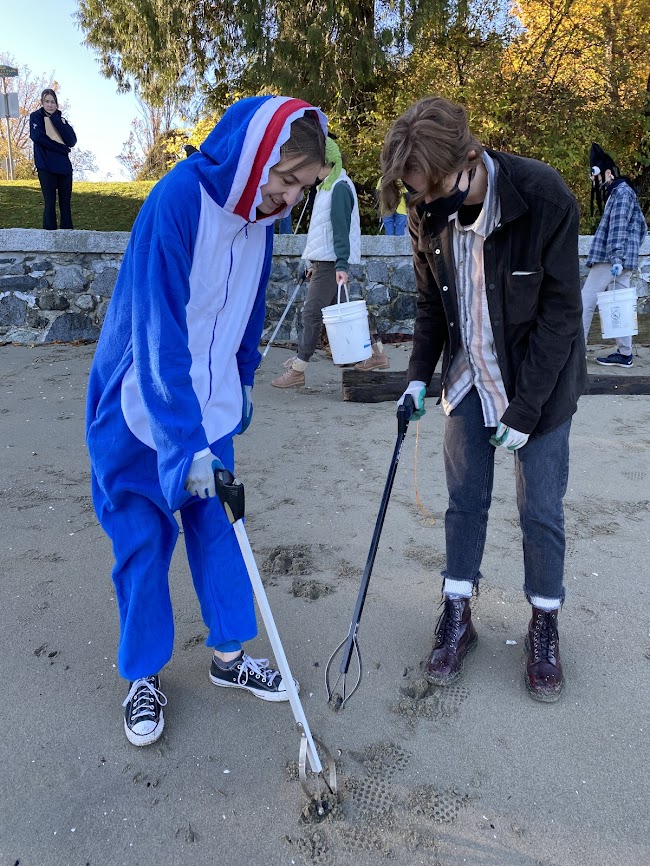 The fun didn't stop at the cleanup! YouthToSea carved pumpkins and collected the seeds to re-use and bake with at home. The team encouraged homemade treats and bulk buying instead of single-use candy to create less waste. The youth were excited to participate, bringing containers from home to collect their share of homemade sweets!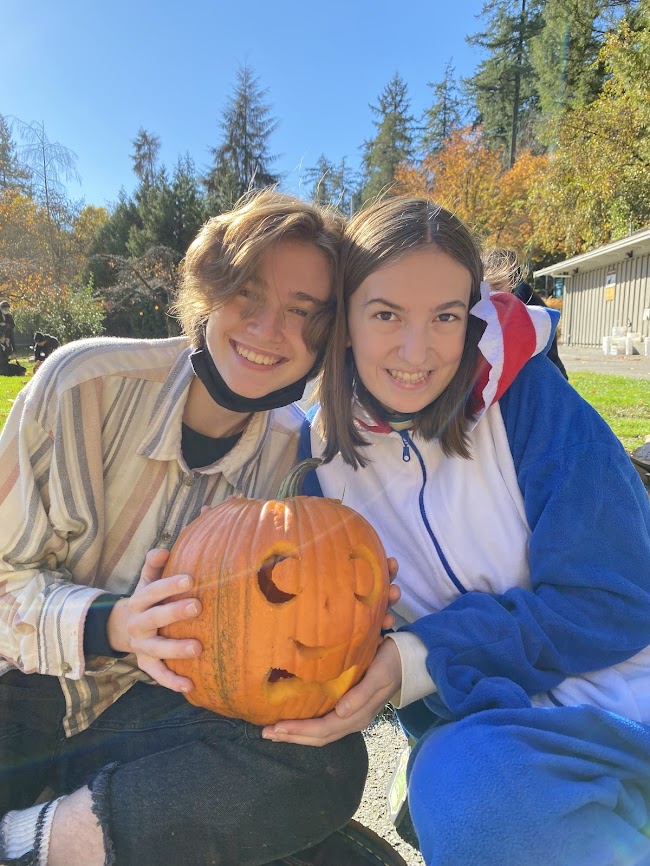 Thanks for a fang-tastic Halloween, YouthToSea!