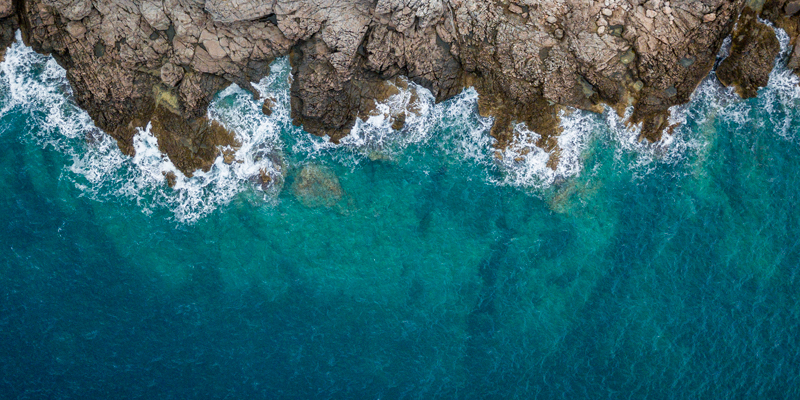 What Can You Do On World Oceans Day? A Message From Lasse Gustavsson, Ocean Wise President & CEO
June 8th is World Ocean Day, a global movement to recognize the importance of our shared oceans, celebrate the wildlife within it, and recognize how important a healthy blue planet is for human survival.
This year marks the beginning of the UN Decade of Ocean Science for Sustainable Development, which runs from 2021 to 2030. It's also fitting that in 2021 Ocean Wise launched its 10-year conservation strategy – The Decade to Turn the Tide.
Climate change, overfishing, and pollution have resulted in the destruction of marine habitats and a 56% decline in marine life across affected ecosystems, including many species facing extinction. Our oceans aren't just part of our lives – they are our lives. If we don't take significant and purposeful action in the next ten years, we'll lose our oceans and everything we rely on them for.
So today, in recognition of this important day, we ask you to consider taking meaningful actions to protect and restore our world's oceans.


Here's what you can do to join Ocean Wise in celebrating World Oceans Day:

Lead or participate in a Great Canadian Shoreline Cleanup. Great Canadian Shoreline Cleanup is a national conservation program providing Canadians the opportunity to take action in their communities wherever water meets land. By collecting litter and recording how much trash you and your team collect, you can become a citizen scientist and contribute your data to our national litter database. Every piece of litter picked up is one less that could end up in our waterways, making its way to the ocean.
Join the movement, #beplasticwise and take part in Ocean Wise's Plastic Reduction Program. Sign the Pledge to start your plastic reduction journey, and then measure your impact and find out just how much plastic you're using day-to-day by taking the household plastic waste audit. By making small changes in your home through lowering your single-use plastic consumption, you'll be contributing less waste that is threatening ocean life, causing entanglement, suffocation, injury, and malnutrition.
Together, we can make progress on our vision of a world in which our oceans are healthy and thriving.
Warm regards,
Lasse Gustavsson
President and CEO