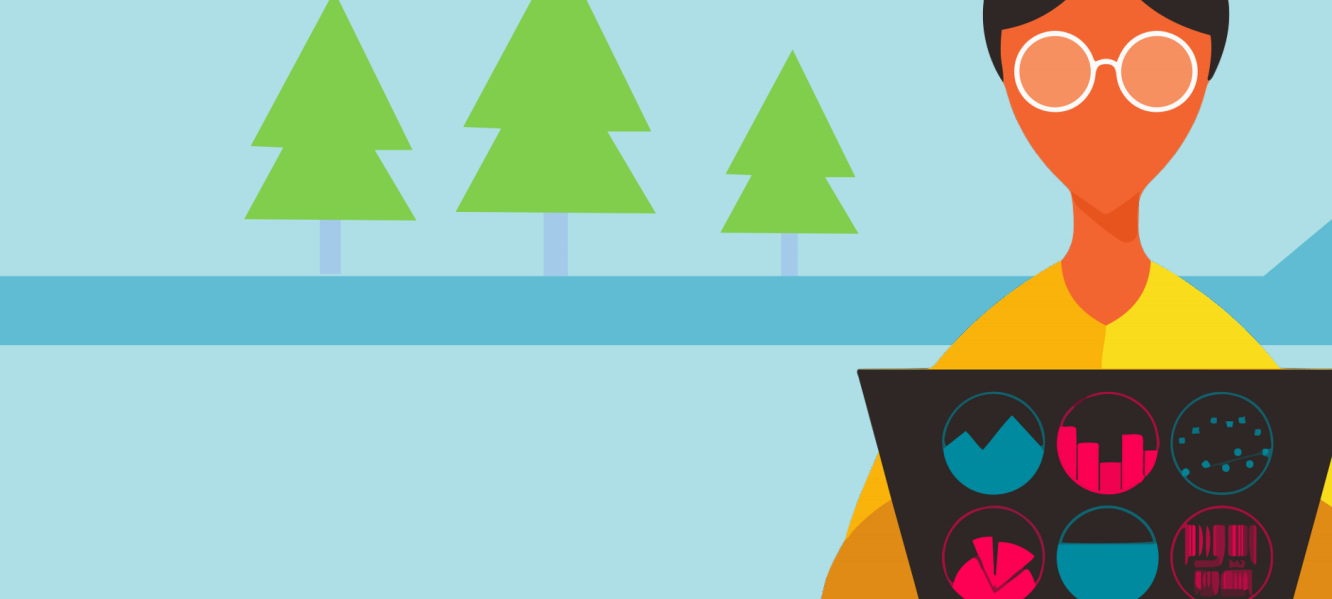 Vancouver DATAJAM 2020: Young Programmers, Scientists and Citizens Hacking for a plastic-waste-free future
Article by Ocean Wise's Plastics Lab team
Shreyas Patankar, Catherine Wong, Amir Parizi, Mathew Watkins, Stephanie Wang, Anna Posacka
How can technology help us understand, visualize, and make predictions about the crisis of plastics in our oceans? The Ocean Wise Plastics Lab partnered with tech and community organizations including RLadies, PyLadies, SFU Scientific Programming, Women in Machine Learning/Data Science, and Women Techmakers at the 2020 Vancouver Datajam to explore available tools that can do just that, informing change towards sustainable oceans with technology.
A data jam is a collaborative competition in which people work in teams to solve problems—using data, statistics, data science, data visualization, and various tips and tricks from coding and web design. A week before this year's Vancouver Datajam began, organizers held a virtual "Unconference" where participants could introduce themselves and discuss topics such as the state of data science, diversity in the data-science community, and the variety of code languages used. Virtual online breakout rooms were utilized to moderate these discussions in a friendly and welcoming environment to effectively replace what would have been an in-person networking event. The event continued with training workshops to introduce participants to the latest advances in R and Python programming and to the best practices of professional data scientists such as the use of open-source code repositories like GitHub. This gave participants the tools they needed to succeed whether they be beginners or seasoned programmers.
In a keynote address to all participants, Professor Nancy Heckman from UBC's statistics department and the Ocean Wise Plastics Lab's very own Dr. Anna Posacka shared insights from their long experience of using data science and analysis to solve challenging problems like plastic pollution in our oceans. The data jam also served as a hub for career and professional networking with many virtual discussions and panel discussion with early career data scientists.
The highlight of the data jam, of course, was the all-day virtual hackathon where teams worked on specific challenges related to ocean health and developed solutions in a fast-paced environment, held on Saturday, September 12, 2020. The specific problems the teams worked on involved understanding plastic pollution on Canadian shorelines, tracking Chinook salmon populations in the Salish Sea through sustainable fishing practices, analyzing public perception of sustainability through social media posts, and many others. Team WasteNet won the competition and zero-waste prizes from Ocean Wise for their Garbage Type Image Classification project that supported tools for more effective recycling.
The Vancouver Datajam team has kindly made all the formal proceedings available in video on their Youtube channel and on their website. Watch the data-jam teams explain their achievements in their own words here. The Plastics Lab would like to thank Lisa Cao, Lucia Darrow, Srishti Yadav, Jasmine Lai, Raissa Philibert, Meghan Halton, Sheia Duchesne and Laura Gutierrez Funderburk for creating this valuable space for our talented community to contribute towards our shared goal of healthier oceans.