There's something for everyone in this ocean-friendly holiday book guide
Need a last-minute gift idea? Or maybe a new book to curl up with? Melina Stokes, an ambassador with Ocean Wise's youth service program Ocean Bridge, shares her list of ocean-friendly reads for this holiday season.
What a gift it is to indulge in a good book. Books have the incredible ability to transport us to new worlds and in some cases teach us how to better take care of our own world.
As part of my service work with Ocean Bridge this past year, I started the With The Tide Book Club, a little niche for all literary things ocean conservation and environmentalism – join us on Instagram at @withthetidebookclub! And with the holiday season around the corner, I decided to put together a collection of wonderful stories that are sure to inspire an even greater love of the natural world.
There's something here for everyone, so take a look and book some time to read this holiday season!
Adult
Braiding Sweetgrass by Robin Wall-Kimmerer
This critically acclaimed book has captured the attention of audiences worldwide. Kimmerer seeks to highlight the disconnect that we as humans have with the non-human beings that we share the earth with and to teach us to grow through the poetic combination of Indigenous knowledge and science.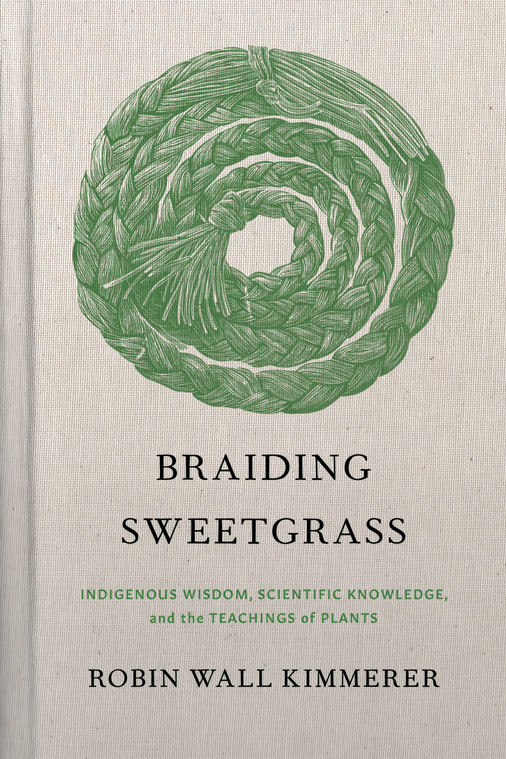 Whale at the Door by Pauline Le Bel
This story explores the rich history of the Howe Sound, an inlet of the Salish Sea through the eyes of one woman who is seeking to learn more about her home.
As Long as Grass Grows by Dina Gilio-Whitaker
This novel is a history of the Indigenous resistance to ecological injustice beginning at colonization all the way until Standing Rock in 2016.
Cooking for Conservation by Ocean Wise
For the foodies in your family or friend group, why not give them (or yourself) the gift of Cooking for Conservation, a digital cookbook designed this past year by Ocean Wise Seafood to connect you with the positive impact you can make when you cook with Ocean Wise recommended restorative seafood – species that improve the quality of ocean habitats as they are grown. These include bivalves and seaweed!
Teen
Taking on the Plastic Crisis by Hannah Testa
Part of the pocket change collection, this book takes at how one woman took charge to create change in her community. Hannah Testa is a young activist whose efforts to reduce plastic pollution have created waves in government policy and business.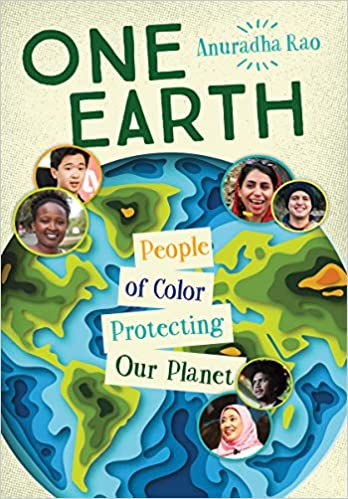 One Earth: People of Color Protecting Our Planet by Anuradha Rao
This book chronicles the stories of incredible BIPOC who are making a big difference in the fight against climate change. It is a great introduction to the concept of intersectional environmentalism and how we cannot have environmental change without also uncovering the inequalities experienced by millions of people all around the world.
Children
We are Water Protectors by Carole Lindstrom
This beautiful book is inspired by Indigenous-led environmental movements all across North America. Beautiful illustrations accompanied by Indigenous knowledge and wisdom make it an important read for people of all ages.
Song of the River by Joy Cowley
This picture book tells the story of the river's journey from the mountains to the sea through the eyes of a young boy. A great story to illustrate everyone's connection to the ocean.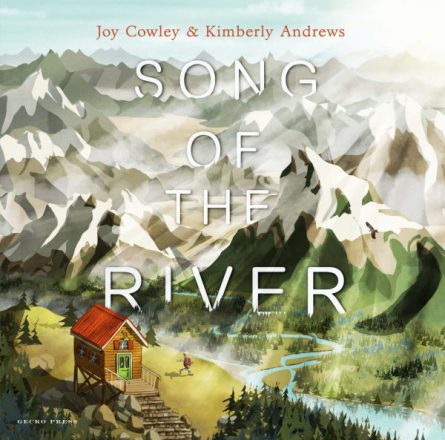 I Can Save the Ocean by Alison Inches
This book is the story of a little green monster who loves to be in and around the ocean. The little monster soon realizes that the ocean is under attack from plastic pollution and embarks on a quest to save the ocean.
This holiday season, if you're considering purchasing books for your loved ones, consider supporting local, independent bookstores. For example, my hometown favourite is Iron Dog Books in Vancouver, which has a comprehensive online store that makes shopping easy.
Melina Stokes is an Ocean Bridge ambassador who grew up in North Vancouver and has always loved the sea. Now at UBC and pursuing a degree in psychology and biology, Melina is focused on engaging people to interact with their ecosystems in positive ways. Whenever possible, Melina is outside; mountain biking, running, skiing and hiking – whatever time is left is for knitting! She is the creator of @withthetidebookclub and is extremely grateful to be a part of Ocean Bridge and is so happy to share books that have inspired her with others!
What is Ocean Bridge?
Ocean Bridge brings together young Canadians with a wide range of backgrounds and experiences who are passionate about making a difference in their communities through the lens of oceans and waterway conservation. These Ocean Bridge Ambassadors from all across Canada work together, receive funding and learn from experts in marine conservation and education through an online platform and in-person learning journeys to develop service projects related to ocean health and ocean literacy in communities across the country. Ocean Bridge is an Ocean Wise initiative funded by the Canada Service Corps through the Government of Canada.
Canada Service Corps
Canada Service Corps is designed to generate a culture of service among young Canadians; concrete results for communities; personal growth through participation in a diverse team of peers; and lasting impacts on participants. Visit www.canada.ca/CanadaServiceCorps to learn more and how to get involved in the way that works best for you.