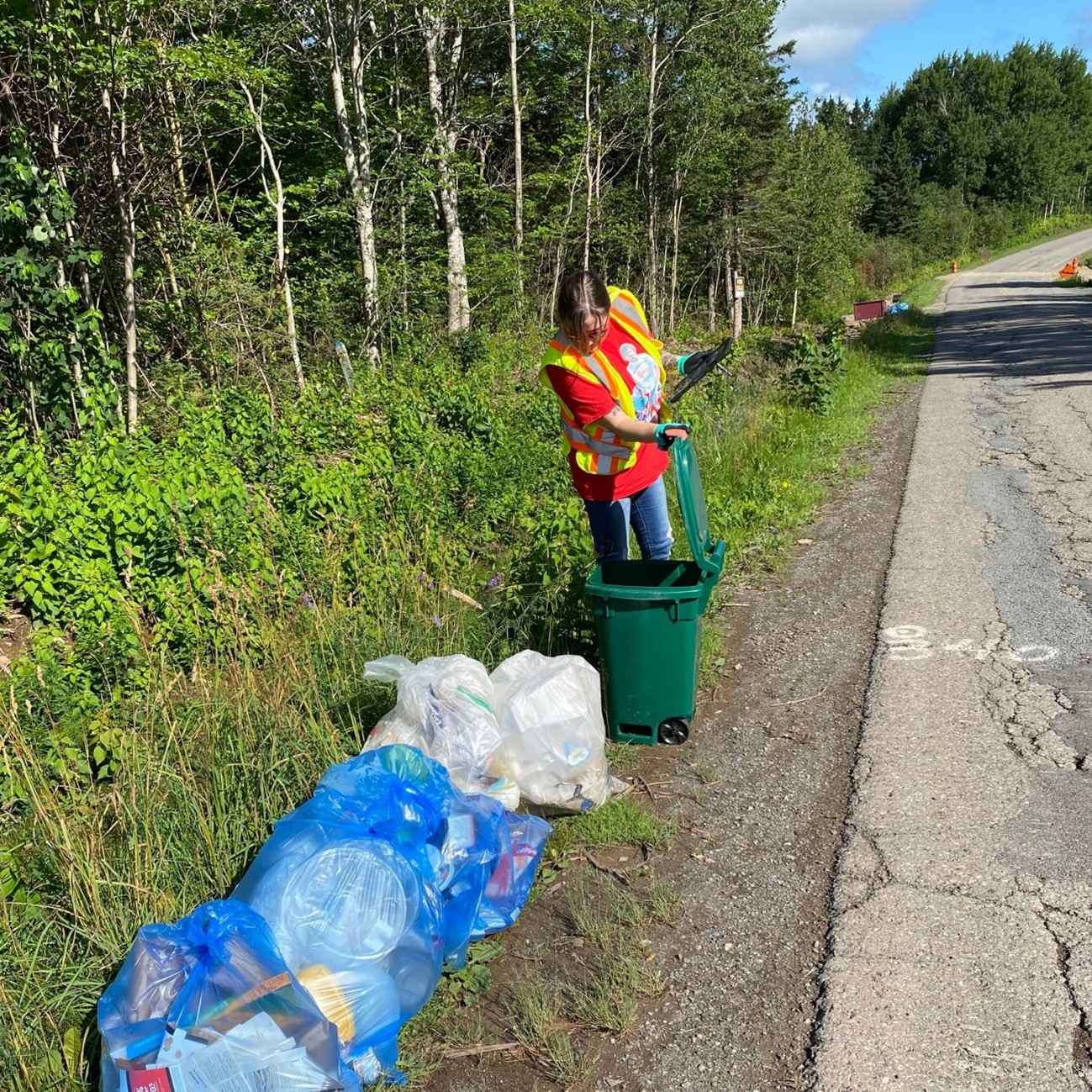 The Plastic Problem: Compost Contamination
In 2021, 160 young people (ages 18-30) formed Ocean Wise's Ocean Bridge program, a national team engaged for eleven months in co-creating and delivering ocean and waterway service projects for their home communities.
Born and raised on the East Coast, Rachel Lewis moved to Antigonish, Nova Scotia in 2019 after completing her BSc in Geology and Environmental Science at Acadia University. One of Ocean Bridge's 2021 Ambassadors Rachel's passion for reducing waste and proper waste disposal inspires her mission. This summer she has been busy organizing and participating in shoreline clean-ups. Rachel strongly believes that it is important to always leave a place better than the way you found it. She is determined to make this happen within her community.
This summer I have been working as a student intern through the Clean Foundation's Clean Leadership program. My internship position is with Eastern Region Solid Waste Management (ERSWM), which is located at the Guysborough Waste Management Facility in the eastern region of mainland Nova Scotia. The mission of ERSWM is to work cooperatively with the five municipal partners (one from each municipality in Antigonish and Guysborough counties,) the government of Nova Scotia, Divert NS, and other related organizations towards achieving provincial disposal goals and other responsibilities related to solid waste-resource management. For my internship position, my main responsibility has been reviewing and promoting the organics green cart collection program and backyard composting, with an emphasis on proper sorting and food waste reduction.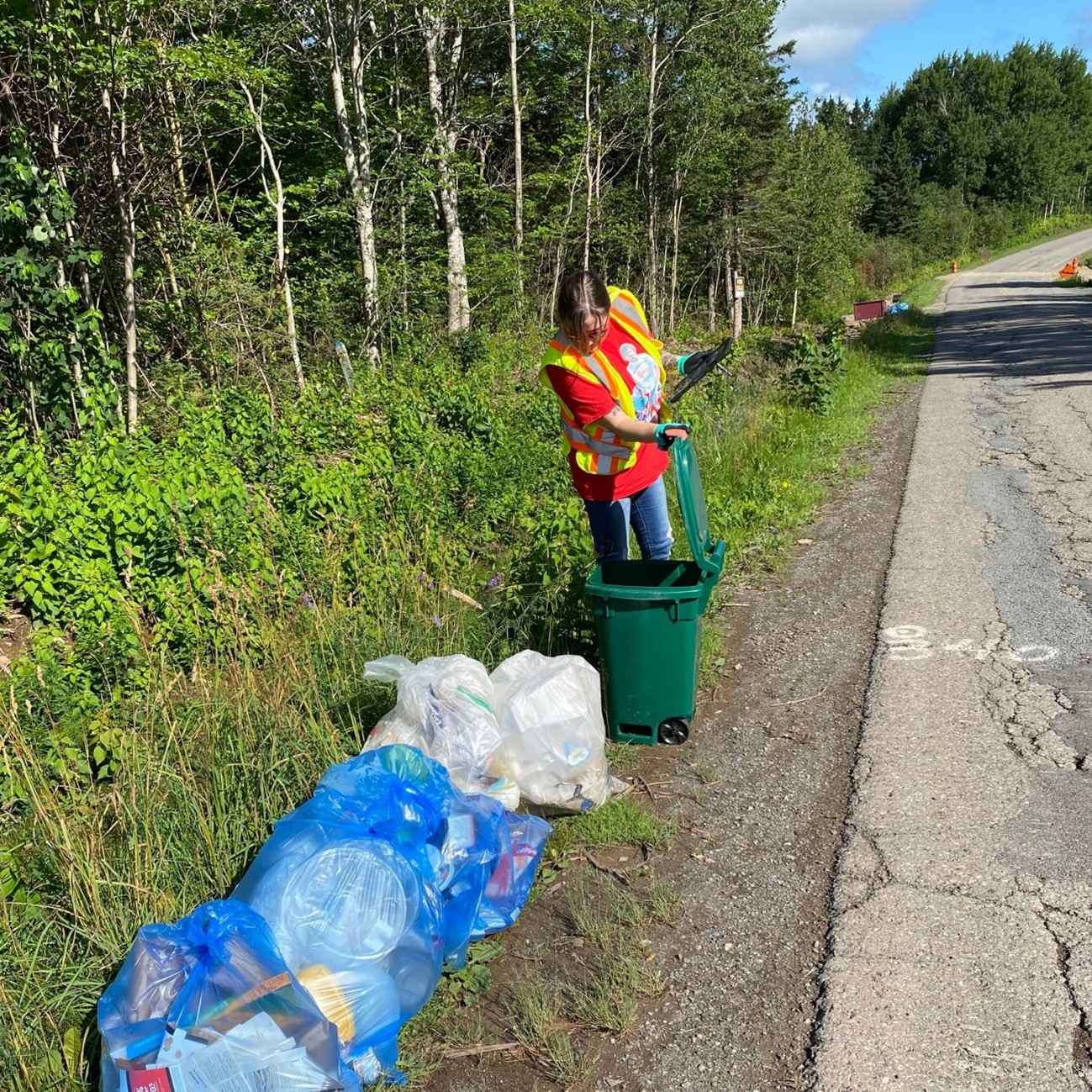 With assistance from the waste compliance officer, I conduct curbside waste audits along the municipal collection routes across the counties of Antigonish and Guysborough to visually inspect residential green carts for use and contamination. By conducting curbside waste audits, I have been keeping track of which residents are or are not properly sorting their waste. When there are sorting issues, I make note of what the contaminants are, and I leave educational material at civic addresses that are not properly sorting their waste. Weeks or months later, I follow up with those addresses by re-auditing their waste to see if there is improvement. During the visual green cart inspections, some of the contaminants we look for include plastic, metal, glass, cat litter, animal feces, and cigarette butts. A contaminant that has been commonly identified in residential green carts is plastic.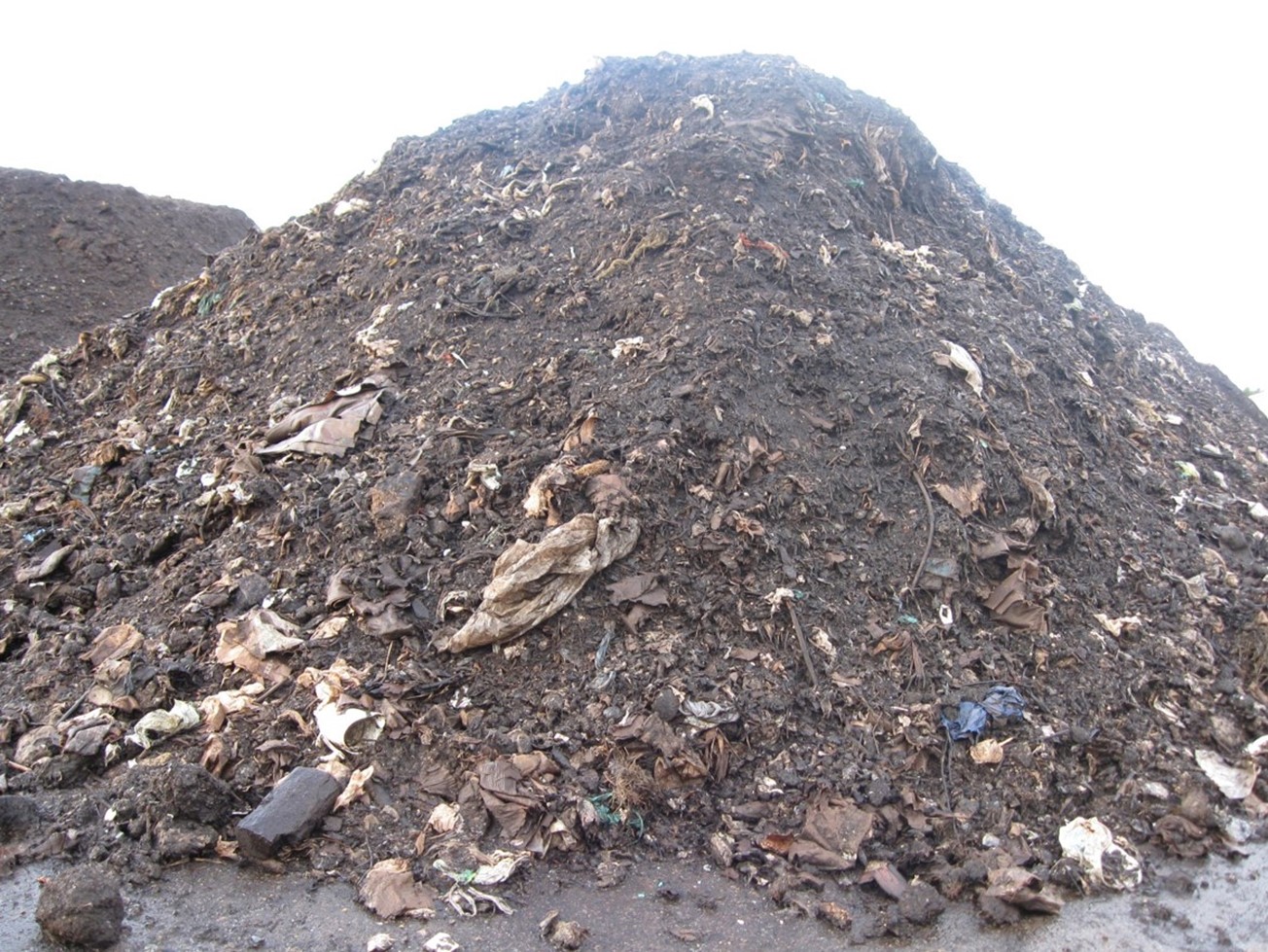 Composting is an important tool in waste management when done properly, however contamination from plastic waste is a problem that the compost industry is facing. Plastics in compost can cause major threats to the environment due to their inability or low rate of breakdown. During my internship I learned that a toxic leachate can develop when plastic degrades. Leachate runoff can seep into the ground to damage soils, harm groundwater and waterways, and can even be transported into marine environments. That is why it is so important to reduce the use of plastics and handle them properly.
Since only 9% of plastic is properly recycled in Canada, it's up to us to reduce our consumption of plastic in our day-to-day lives to truly make a difference. I hope that that the work I am doing will help educate residents on the importance of waste reduction and proper waste sorting, and that the communities will feel motivated to care more deeply for their environment. I have outlined some ways you can take action and #BePlasticWise today!
Complete Ocean Wise's household plastic challenge. You'll record what type of plastic you're frequently using at home and just how much of it actually ends up in the trash. By reducing the plastic use in your home, you'll be halting plastic from entering our food chain, our water supply, even contaminating the air we breathe.
Become familiar with the composting and recycling rules in your municipality
Follow Ocean Wise, Great Canadian Shoreline Cleanup, and Ocean Wise's Plastic Lab to learn more.
Stay tuned for Waste Reduction Week coming up October 18-24 to learn more about what you can do to make a change.
What is Ocean Bridge?
Ocean Bridge brings together young Canadians with a wide range of backgrounds and experiences who are passionate about making a difference in their communities through the lens of oceans and waterway conservation. These Ocean Bridge Ambassadors from all across Canada work together, receive funding and learn from experts in marine conservation and education through an online platform and in-person learning journeys to develop service projects related to ocean health and ocean literacy in communities across the country. Ocean Bridge is an Ocean Wise initiative funded by the Government of Canada through the Canada Service Corps.
Canada Service Corps
Canada Service Corps is designed to generate a culture of service among young Canadians; concrete results for communities; personal growth through participation in a diverse team of peers; and lasting impacts on participants. Visit www.canada.ca/CanadaServiceCorps to learn more and how to get involved in the way that works best for you.