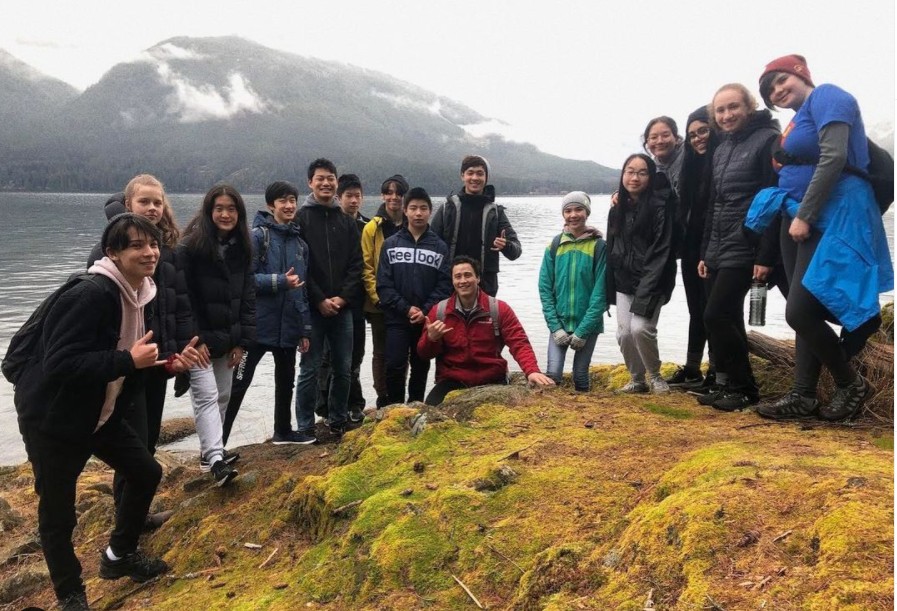 Ten YouthToSea Participants Hand-Picked for Virtual Summit
YouthToSea is thrilled to have 10 participants taking part in NOAA's (National Oceanic and Atmospheric Administration) Coastal Ecosystem Learning Centers Virtual Youth Summit, held in partnership with North American Association for Environmental Education. 60 youth that were handpicked from members of Aquariums across the USA have been invited to the summit which goes on August 6-8th online. Ocean Wise is the sole international organization to be invited, and youth that are selected for this summit will get an opportunity to hear from NOAA mentors and work with the agency. The summit will kick things off for the participants and will also be followed by monthly webinars until April 2022 that youth will attend. Youth will also have the opportunity to work on a project as a group which NOAA will provide funding for.
As NOAA states: "Through interactive workshops and inspiring speakers, each summit team will leave with new skills, new connections, and a plan for how they will take action in their home community to protect coastal and marine ecosystems." The summit will cover a range of both ocean and climate related issues and give youth the tools to begin taking action. Just some of the topics that will be discussed during the summit include marine debris issues, connections between environmental justice and racial justice, and deep-sea conservation. Through tools such as communication, advocacy, and community connections, youth will be given guidance on how to tackle issues they are passionate about.
Our YouthToSea Participants include:
Emma, Vancouver
Sally, Burnaby
Jenny, Vancouver
Rachel, Vancouver
Jasmine, Victoria
Anupreet, Surrey
Anna, Burnaby
Natalie, Vancouver
Narissa, Port Coquitlam
Kassandra, Burnaby
Stay tuned for social updates of our amazing participants' projects and experiences!
YouthToSea is a program for youth aged 15-18 in the lower mainland of BC that aims to empower them to make a difference towards ocean conservation. It brings together 80 youth to provide them with opportunities to develop their ocean conservation knowledge and personal skills. Our mission is to coach youth and provide them with opportunities to develop their problem-solving, critical-thinking, and communication skills. At the end of our program, youth are equipped with skills, tools, and strategies to be active decision-makers in their local, regional, and national communities. To learn more, visit Youth to Sea – Ocean Wise – TIGed