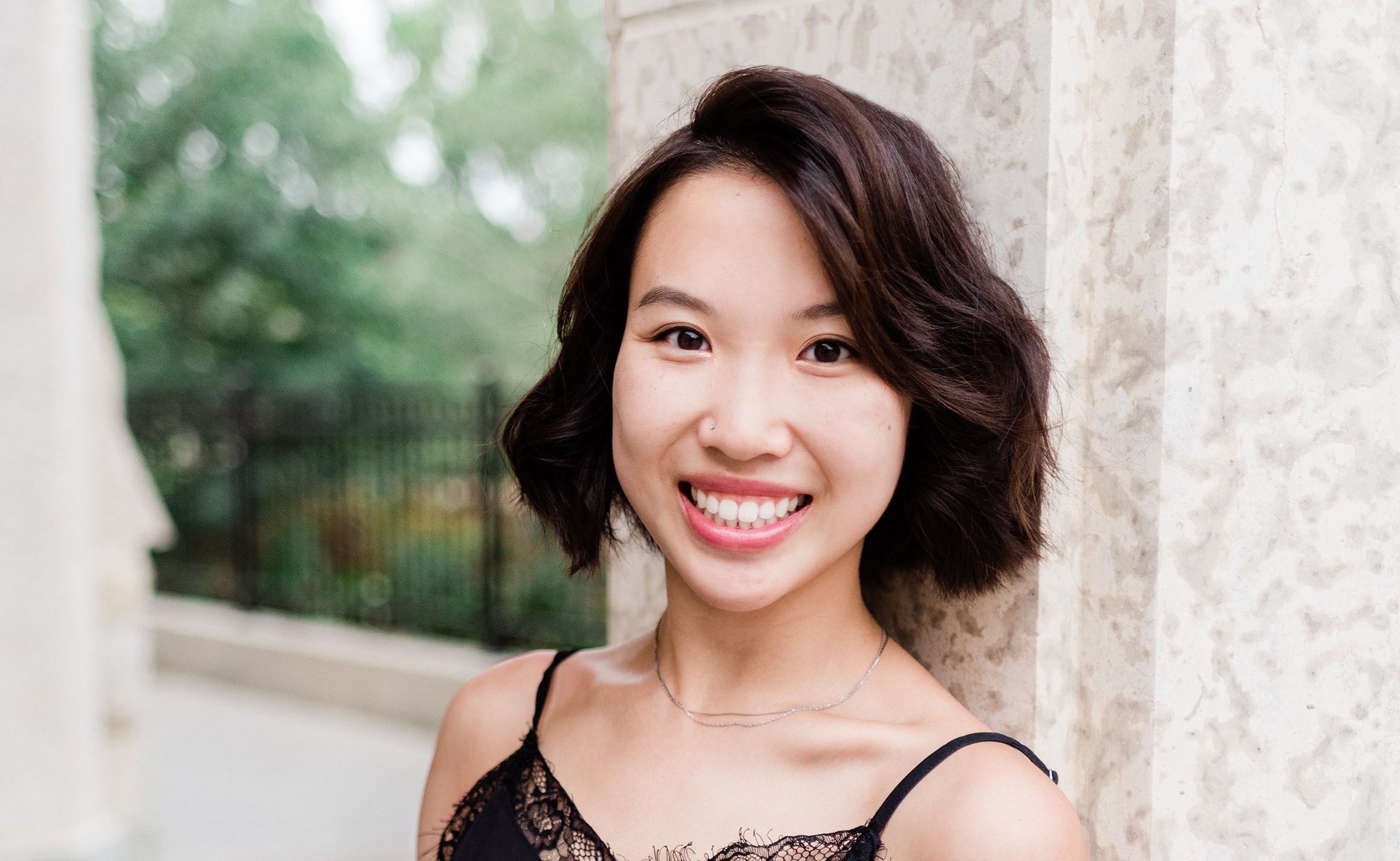 Ocean Wise Youth Appointed To Prime Minister's Youth Council
Just last month, Prime Minister Justin Trudeau and Minister of Diversity and Inclusion and Youth, Bardish Chagger, welcomed ten new members to the Prime Minister's Youth Council, and one of them happens to be Topaza Yu, an Ocean Bridge Alumni!
This is the council's fifth cohort since its creation in 2016. From wide-ranging backgrounds and unique lived experiences, these young Canadians are eager to share their voices and work towards a consciously more inclusive Canada. As part of their roles, the council members will provide non-partisan advice to the Prime Minister and the Government of Canada on issues of importance, all to build a better and more sustainable future. With the youth's help, the Government will work on important issues including COVID-19, the environment, an inclusive economic recovery, health, diversity, Reconciliation, and youth employment across the country.
Before her new role in the Youth Council, Topaza was part of Ocean Wise's 2020 group of Ocean Bridge Ambassadors. "My love for the ocean started when I lived in Vancouver for a brief period when I was younger. Now residing in Saskatoon, where it is landlocked, I unfortunately don't get much exposure to the ocean. I was interested in reconnecting and learning more about sustainability and ocean life, so I decided to join Ocean Bridge!" Topaza tells us.
The highlight of her Ocean Bridge experience was attending the Learning Journeys. Learning Journeys are an innovative response to the challenge of ocean conservation in Canada. The Ocean Bridge youth have the opportunity to immerse themselves in nature, directly increasing knowledge on the Ocean Literacy Principles, developing a love and understanding for our outdoor environment, and engaging and empowering their peers. Topaza says, "Through the Learning Journey, I met with other bright-minded youths who shared my passion for the ocean."
Ocean Bridge has helped Topaza gain experience being a young leader and advocating for pressing issues that matter most to youth. Her experience of being part of Ocean Bridge has highlighted the importance of making ocean education more accessible so all youths can have the opportunity to participate.
Topaza Yu (she/her) is currently finishing up her kinesiology degree at the University of Saskatchewan in Saskatoon, which is the treaty six territory and the homeland of the Metis. Topaza is actively involved in youth empowerment and sexual and reproductive health and rights (SRHR), and she's on both Action Canada's Sexual Health and Right's governance and National Youth Advisory Board where she works on policy work, community-based research around barriers to care for youth and creating optimal sexual health promotion campaigns. Topaza is also one of the first youth from Saskatoon to be joining the Youth Council this year.
"I am excited to take what I have learned from other youth and staff at Ocean Bridge and share it with the Prime Minister's Youth Council!" Topaza says.
What is Ocean Bridge?
Ocean Bridge brings together young Canadians with a wide range of backgrounds and experiences who are passionate about making a difference in their communities through the lens of oceans and waterway conservation. These Ocean Bridge Ambassadors from all across Canada work together, receive funding and learn from experts in marine conservation and education through an online platform and in-person learning journeys to develop service projects related to ocean health and ocean literacy in communities across the country. Ocean Bridge is an Ocean Wise initiative funded by the Government of Canada through the Canada Service Corps.
Canada Service Corps
Canada Service Corps is designed to generate a culture of service among young Canadians; concrete results for communities; personal growth through participation in a diverse team of peers; and lasting impacts on participants. Visit www.canada.ca/CanadaServiceCorps to learn more and how to get involved in the way that works best for you.