Ocean Wise Welcomes Dani Zapotoczny, new VP, Global Engagement and Communications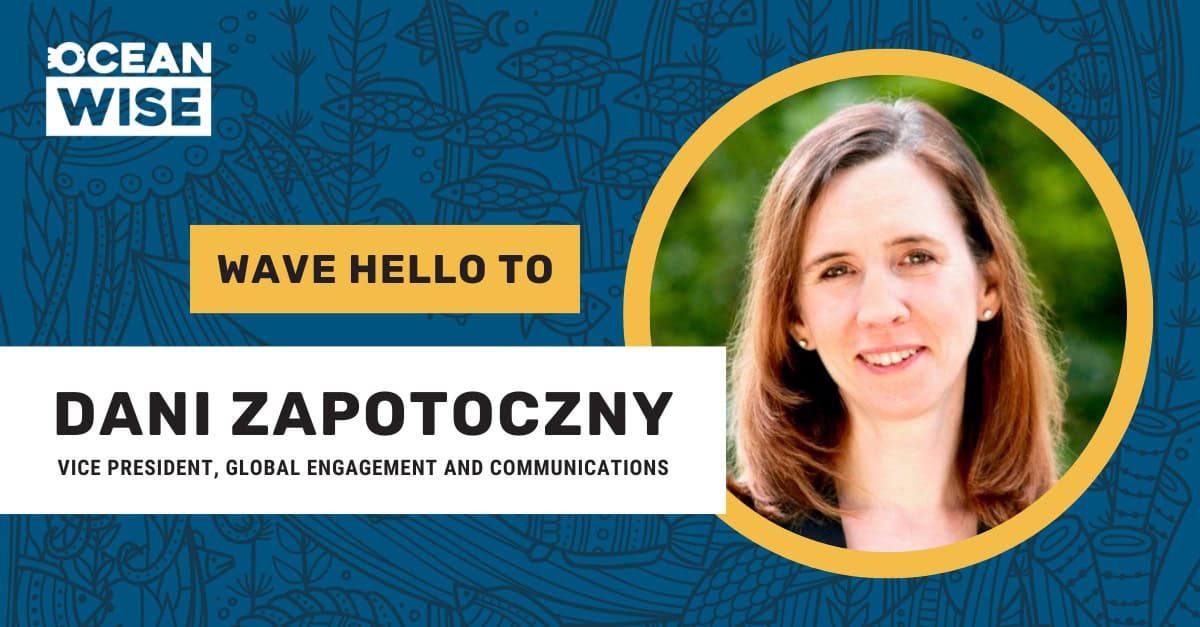 Dani Zapotoczny is joining Ocean Wise as Vice President of Global Engagement and Communications. She is coming from the United Nations Foundation where she served as Senior Director of Partnerships & Communications and as a Strategic Advisor to the United Nations Creative Community Outreach Initiative. In these roles, she worked with content creators, corporations, non-profits, influencers, media, and foundations to strategically leverage their platforms to create impact across the Sustainable Development Goals. She also played a lead role on public mobilization task forces across multiple UN summits (Climate, Food, Education) and for UN Foundation-founded initiatives including Girl Up and Giving Tuesday.
As a strategic advisor on social impact, she worked with Lucasfilm on the Star Wars Force for Change social action campaign; with Girl Rising on building the foundation of their partner strategy and with UCLA to launch the Burkle Global Impact Initiative storytelling hub. Prior to joining the UN Foundation, Dani served for nine years as a Producer and Vice President at Wheelhouse Entertainment where she co-produced Paramount Pictures critically acclaimed film We Were Soldiers. She also oversaw development, production, marketing and communications for the company's film, television, music, book and gaming properties.
For a decade, Danielle donated her time as the Founding Executive Director of Hollywood for Habitat for Humanity, an entertainment industry partnership with Habitat for Humanity that raised millions of dollars to help hardworking families partner with their local community to build and buy a home.
She has a B.A. in Public Policy Studies from Duke University where she is now is a Visiting Professor of the Practice of Public Policy teaching a seminar about Innovating for Social Impact.