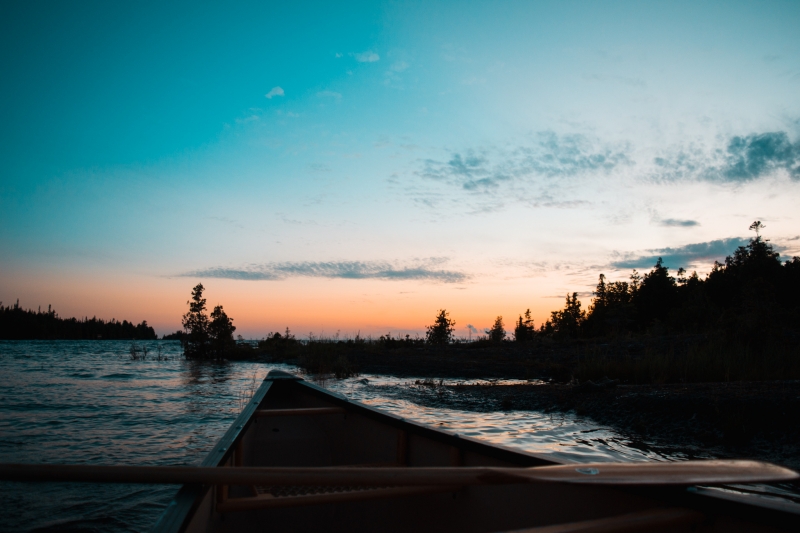 Ocean Wise Top 10 Achievements of 2021
2021 was definitely a year of re-evaluation and learning at Ocean Wise and around the globe. We saw the impacts of climate change hit home, we adapted to safely getting back out in the field, and we found a new home office in Vancouver! Below is a list of Ocean Wise's Top 10 achievements from the past year, in no order, to highlight what we've accomplished in 2021.  
1. Let's Celebrate Our Youth's Achievements! 
Ocean Wise Youth are doing great things this year, from being delegates at the IUCN World Conservation Congress, to being appointed to the Young Professionals Committee for IMPAC5!  
This year, 160 young people (ages 18-30) formed Ocean Wise's Ocean Bridge program, a national team engaged for eleven months in co-creating and delivering ocean and waterway service projects for their home communities. Ocean Bridge youth made strides, including researching Humpback Whales for the summer, and even creating their own local initiatives to honour their communities. One of our own Ocean Bridge Alum was even appointed to be part of the Prime Minister's Youth Council! 
YouthToSea had its own fantastic year! This group of 80 youth, ages 15-18, united with one common goal: to protect and conserve our oceans. We got to witness them be finalist for The Trident Prize, and be hand-picked to participate in the NOAA Virtual Summit!  
2. Whales Team is back out on the water and making substantial changes! 
The pandemic may have stopped the team from going out on the water last year, but this year they dived right back into their work! The successful year started with the relaunch of the WhaleReport App! This app allowed coastal British Columbians to report their whale sightings and contribute to Ocean Wise's BC Cetacean Sightings Network, a database of more than 130,000 whale sightings, spanning some 50 years. The use of the app went up by 400% this year, and the Department of Defense is going to be adopting WhaleReport Alert System to minimize impact of in-water maneuvers. 
Rounding out a great year, Ocean Wise's photogrammetry team discovered that Springer, an previously orphaned Killer Whale, is pregnant with her third calf! In 2002, Springer brought Ocean Wise scientists, government officials, and concerned citizens together in a rescue attempt. A month later, she was successfully released back into the wild to reunite with her northern resident relatives shortly after her rescue. This sighting brought optimism to the team that our efforts are paying off in conducting long-term studies to monitor the health and status of marine mammal populations. 
3. New Program Launch: Plastic Reduction! 
We know that plastic has infiltrated our world. We can find it everywhere from our food chains, our water supply, and even in the air we breathe. But it's not all hopeless! If we act now, we can make a difference, which is why Ocean Wise launched our new Plastic Reduction program this year. By adopting easy solutions in your life, we can reduce the amount of plastic making its way into our oceans as much as 80%! The #beplastwise movement kicked off, asking individuals and professionals to tackle harmful and unnecessary plastic use by signing a pledge and doing a household plastic waste audit.  
4. New Seaforestation Initiative Kicks off! 
Seaforestation is a brand-new nature-based solution to fight climate change. Kelp forests naturally capture carbon in large volumes, sequestering more carbon per square kilometer than a forest ecosystem! That's why Ocean Wise is tapping into this potential and working with local institutions, Indigenous peoples, and companies to restore seaweed forests in British Columbia and Chile.  
Ocean Wise has successfully planted kelp using green gravel out in Barclay Sound – the first ever in these waters – and the team has been invited to work with Kawésqar Indigenous peoples in Chile on a study to estimate the contribution to global carbon capture made by giant kelp in its waters. With 70% of our planet being covered in water, this slimy solution could be a game changer for climate action! 
5. The Online Learning Programs you loved are back! 
Ocean Wise's educational programs were such a hit in the past, we had to bring them back! For the past three years Ocean Wise's educational programs have brought the ocean to the classroom for over 35,000 students, and now Aquaclasses are back with brand-new interactive, curriculum-focused content for grades K-12. The new live workshops, guided by Ocean Wise experts, focus on inquiry-based learning with an environmental and climate change focus.  
New workshops that launched include: Whales: Poop drones and Hydrophones, Ecology on the Emerald Sea, Sharks! Mystery on the Reef, and Babies! An adventure through life. Reserve your spot here! 
6. Celebrating another year of Seafood's successful festival! 
Ocean Wise's annual National Seafood Festival launched for the first time virtually this year and successfully sold an estimated 8,000 bowls of soup across Canada and raised up to $35,600! Although restrictions were placed on what we could and couldn't do this year, the month-long celebration of sustainable seafood still engaged 55 partner locations across Canada virtually! Partners signed on to support the Seafood program which empowers consumers and businesses to choose sustainable seafood options that support healthy oceans. By simply changing the seafoods we eat and offering sustainable seafood to consumers, we can all help curb the impacts of overfishing and allow our oceans to recover.  
But why hoard all the fun here in Canada? We're hoping to expand this delicious festival stateside in the next year! Stay tuned for more. 
7. Ocean Wise Research Continues to Have Impact! 
Ocean Wise research set the foundation for more in-water action in 2021. 
Ocean Wise has produced the most comprehensive study on Arctic Ocean microplastics to date, published in the prestigious international scientific journal Nature Communications. The study found that synthetic fibers make up approximately 92% of microplastic pollution found in near-surface seawater samples from across the Arctic Ocean. And about 73% of those fibers are polyester and resemble fibers used in clothing and textiles. Read more here. 
On the same note, Ocean Wise released a ground-breaking new study in July, "Domestic laundry and microfiber pollution: Exploring fiber shedding from consumer apparel textiles," published in the scientific journal PLOS ONE, that finds it is possible to drastically reduce microfiber pollution through a combination of solutions in home laundry, manufacturing, and textile design. Learn more here. 
In 2013, multiple outbreaks of Sea Star Wasting Disease (SSWD) decimated species along the coast of the Pacific Northwest. The sunflower population was hit the hardest, with a decline of nearly 90% in British Columbian waters, and in 2020, the International Union for the Conservation of Nature (IUCN) declared the sunflower sea star critically endangered globally. This decline of sea star populations contributed to a rise of green sea urchins, further impacting destruction of our kelp forests along the coast which urchins voraciously consumed. Ocean Wise's Ocean Watch SeaStar report looks at SSWD and its impacts on sunflower stars. Including data contributed to IUCN by Ocean Wise researchers, this report links climate change and sunflower star recovery, as well as outlining current conservation efforts for the species. 
8. Ocean Wise expands globally! 
On World Ocean's Day, Ocean Wise launched the Great American Shoreline Cleanup with our partners at Tru Earth! This exciting new partnership rally's volunteers in Texas and California to host their own shoreline cleanups by visiting www.shorelinecleanup.org. This program will allow millions of more people to get involved in combatting ocean plastics and provides valuable data to impact plastic waste at its source. 
Ocean Wise is not only expanding its initiatives across the border, but our staff too! We hired our very own Country Manager for Seaforestation in Chile and welcomed a group of international Board of Directors. We're excited to see how they will help support Ocean Wise as we take global actions to protect and restore our world's oceans and execute Ocean Wise's 10-year conservation strategy – The Decade to Turn the Tide.   
9. Successful year for Shoreline cleanup! 
By now you know shoreline cleanup has expanded stateside, but we had an incredible year in Canada too, reaching nearly 2000 cleanups coast to coast! 
Our Dirty Dozen, a list of the most-found litter across Canada collected by shoreline cleanup volunteers, created quite the stir when we found out that the proportion of litter from single-use food and beverage packaging increased by more than 10 per cent from 2019 to 2020! The change may be one of the many implications of COVID-19, including more people ordering restaurant takeaway and consuming more individually packaged foods. This is why cleaning up shorelines in your communities continues to make a huge difference in stopping litter from polluting our oceans! 
10. Adapting to new working conditions! 
The last two years have required a lot of adjustments, but the staff at Ocean Wise embraced the changes, connecting to colleagues virtually and working from home. Some of our teams have finally started to get back in the field, making tangible climate and conservation actions happen. We've even upgraded to a new office- right in downtown Vancouver at 440 Cambie Street! We can't wait to come together again as a team in our new space when guidelines permit.