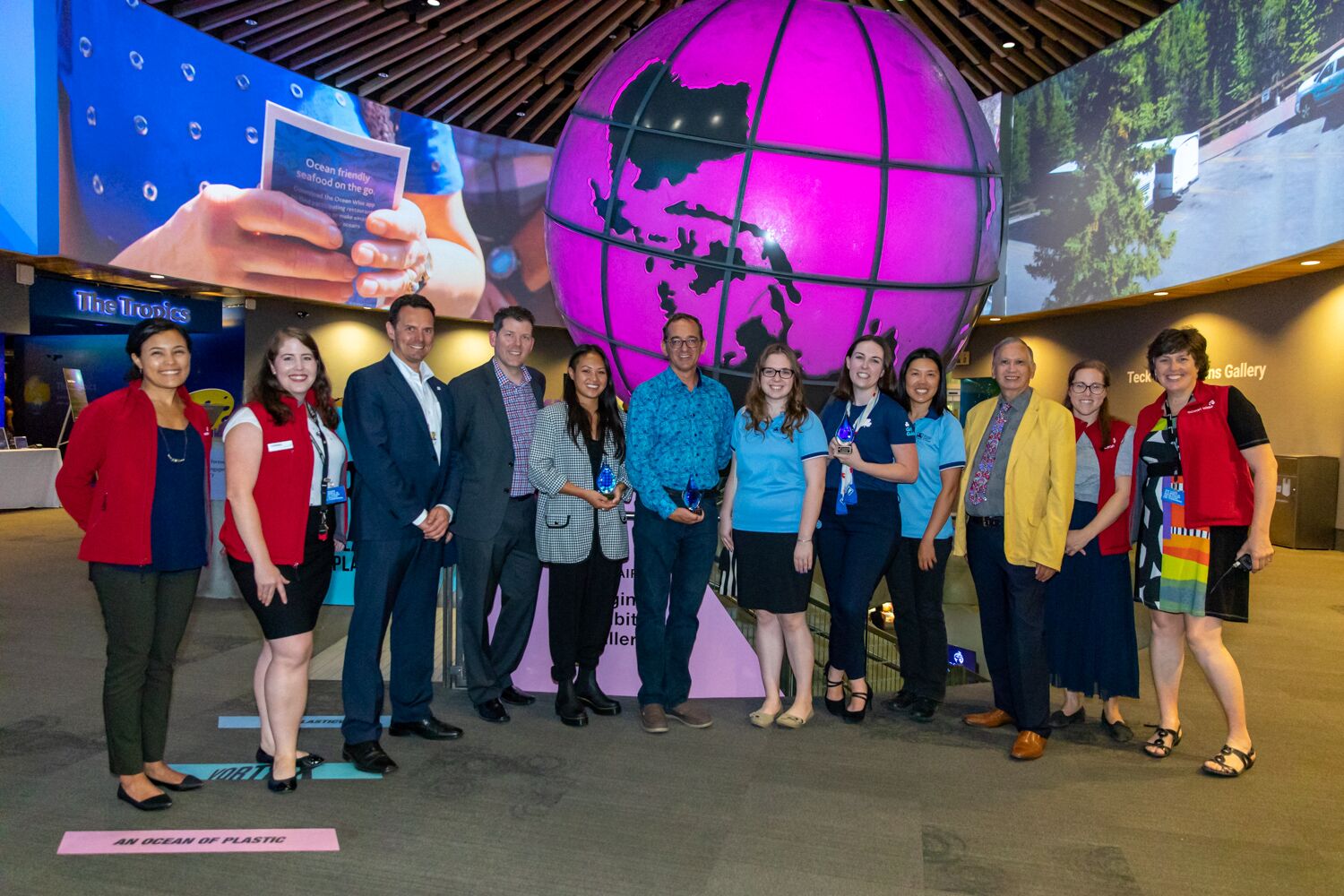 Ocean Wise recognizes outstanding educators at Ocean Education Awards night
August 28th marked the second annual Ocean Education Awards, recognizing the contributions of exceptional teachers, organizations and collaborations that are vital to increasing the global community's understanding of, wonder at, and appreciation for, our oceans.
The awards were held during the annual Teacher Appreciation Night, an evening dedicated to celebrating the integral role of educators in developing the ocean champions of tomorrow, hosted by Ocean Wise Education at the Vancouver Aquarium.
"Here at Ocean Wise, we're always inspired by stories of inspirational leadership in the realm of ocean education," said James Bartram, vice-president of education and youth. "We work with many unique groups and individuals whose devotion to developing responsible and environmentally active young people is remarkable. Teacher Appreciation Night is our opportunity to thank our community partners and specially recognize the most remarkable efforts."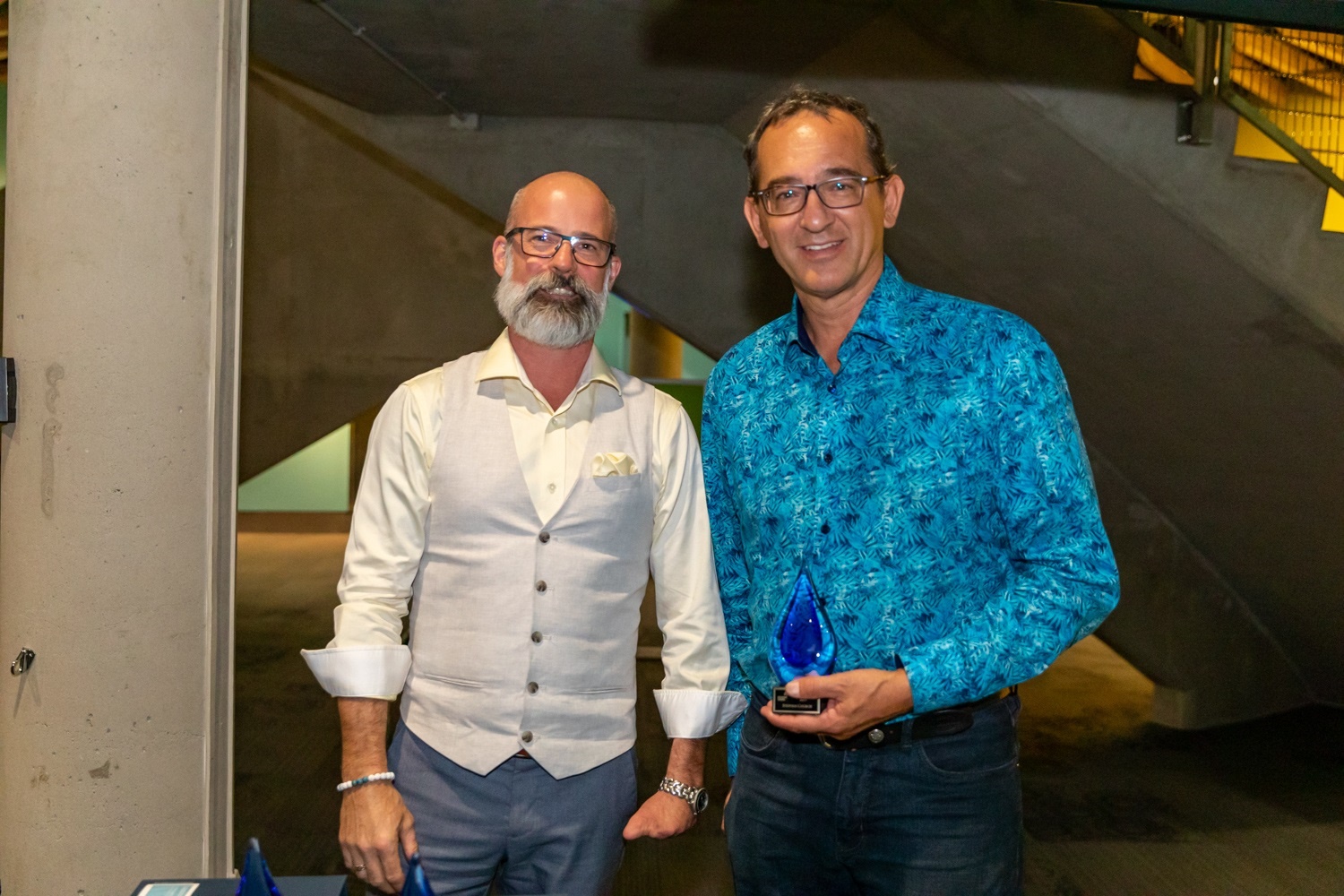 The Ocean Educator Award goes to an individual who has shown exceptional leadership in developing or delivering education programs/opportunities regarding ocean health to children and youth in the 2018/19 school year. This year's winner was Stephen Church, who, for more than a decade, has been an advocate for the ocean in his role as the science department head at Fleetwood Park Secondary School.
Church has taken his students on multi-day sessions at Bamfield Marine Sciences Centre and backpacking along the West Coast Trail. At his school, he created a Science Co-op program that places work experience students here at the Vancouver Aquarium. His passion for the ocean is clearly felt by his students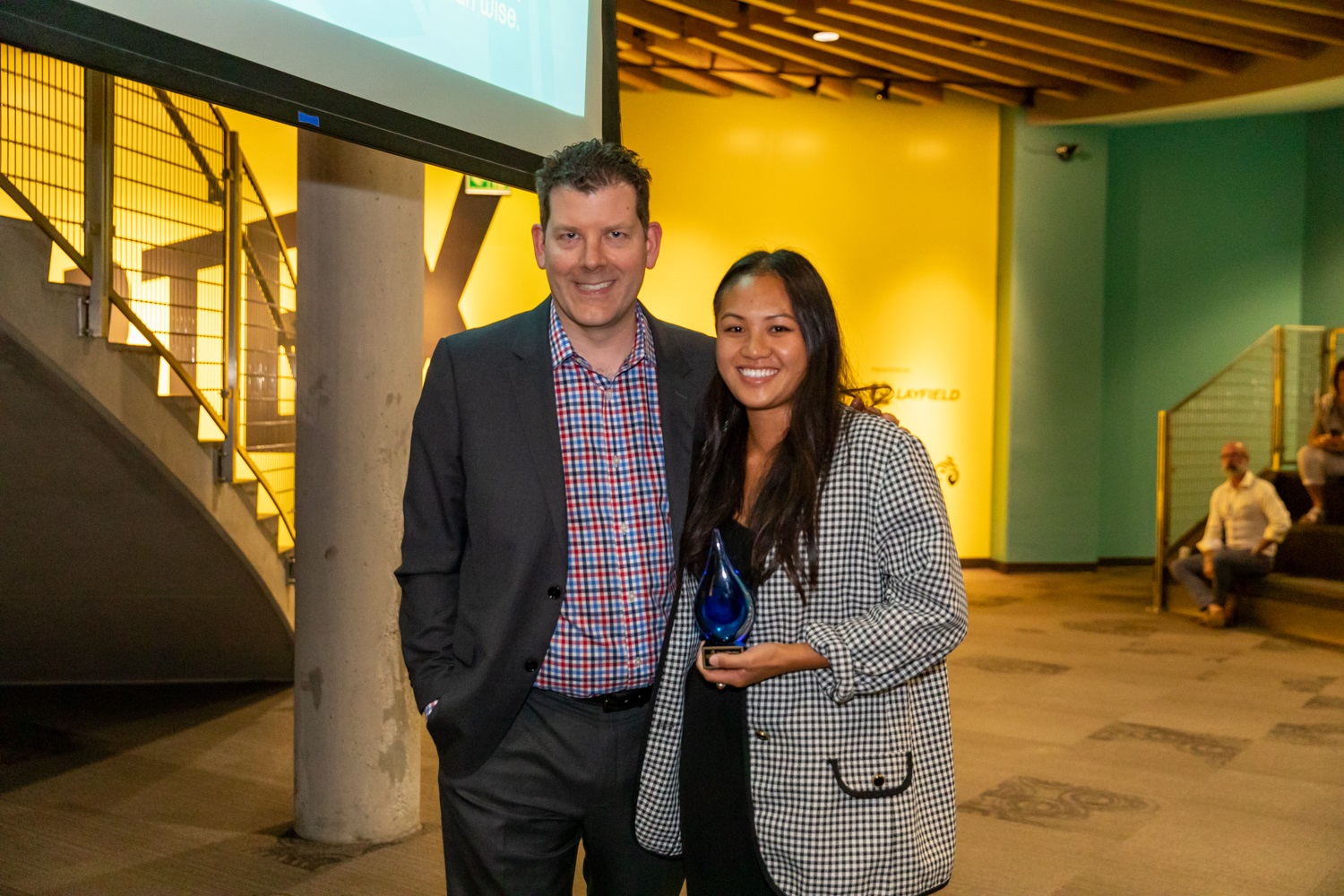 The Ocean Education Collaboration Award went to Monica Phung and Alexandra Vance, from Ocean Week HFX. This award honors individuals or organizations that demonstrate the importance of effective relationships and collaboration within and across sectors and disciplines to bring awareness to ocean health and conservation. As co-leads for Ocean Week Halifax, Phung and Vance created the world's largest Ocean Week celebration. Working with more than 30 organizations, including museums, schools, NGOs, government bodies and businesses, Ocean Week Halifax hosted 44 events in Nova Scotia. One such event was the first ever Zero-Waste Night Market, attended by more than 500 people. Other well-attended events included expert panel discussions, film screenings, shoreline and underwater cleanups, and educational outreach for children.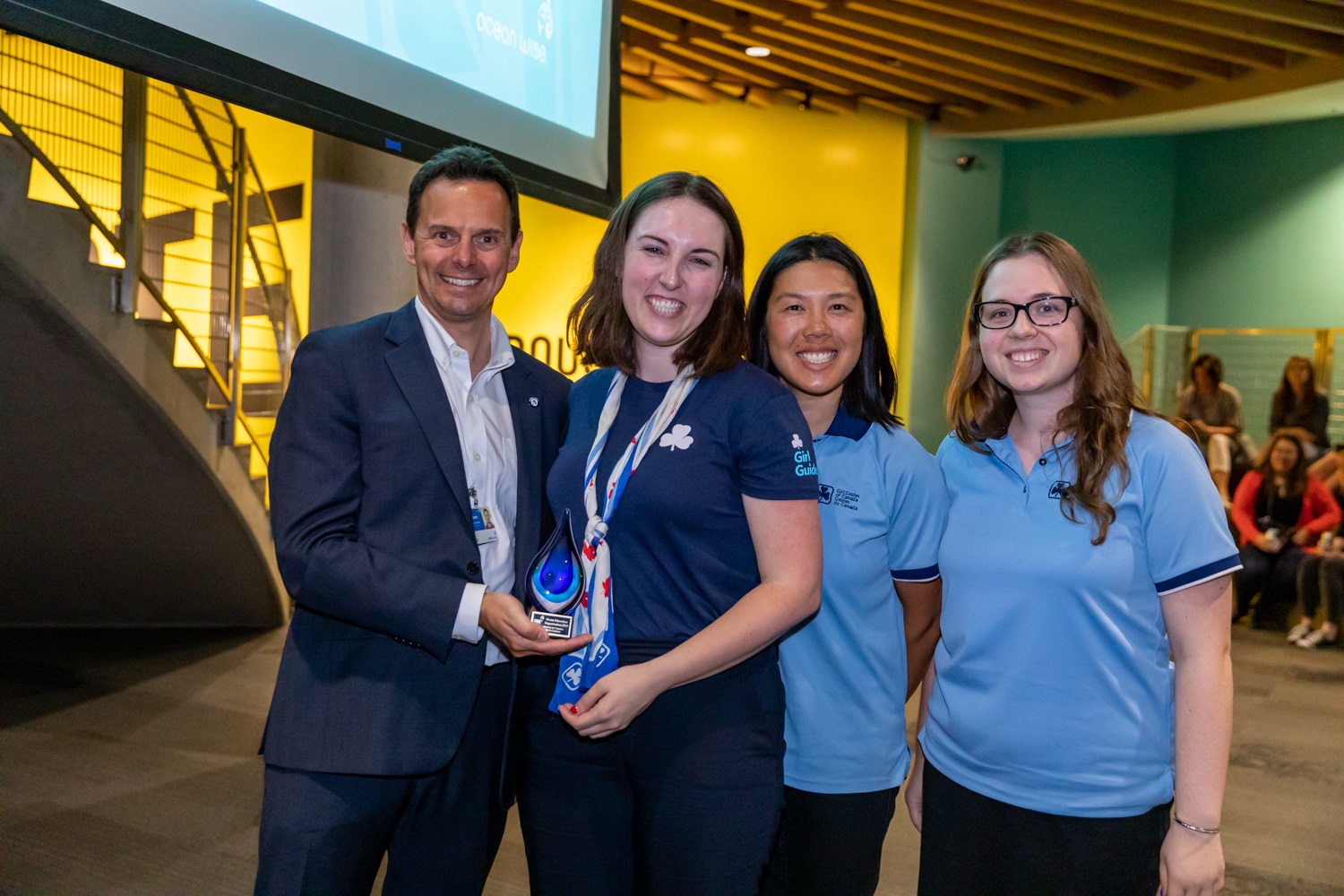 The Ocean Education Organization Award recognizes an organization that has demonstrated creativity, innovation and reach in terms of contributions to a world in which oceans are healthy and flourishing. This year, the distinction was given to Girl Guides of Canada for being avid, long-time supporters of the Great Canadian Shoreline Cleanup. In 2018, the organization amplified its impact by incorporating GCSC materials into its new Girls First initiative, empowering girls to take action on what matters most to them. In 2018, more than 8,000 Girl Guides removed over 7,700 kilograms of litter from shorelines across Canada, the most participation ever in shoreline cleanups for Girl Guides Canada.
Diamond Isinger, B.C.'s Provincial Commissioner for Girl Guides Canada, accepted the award on the organization's behalf.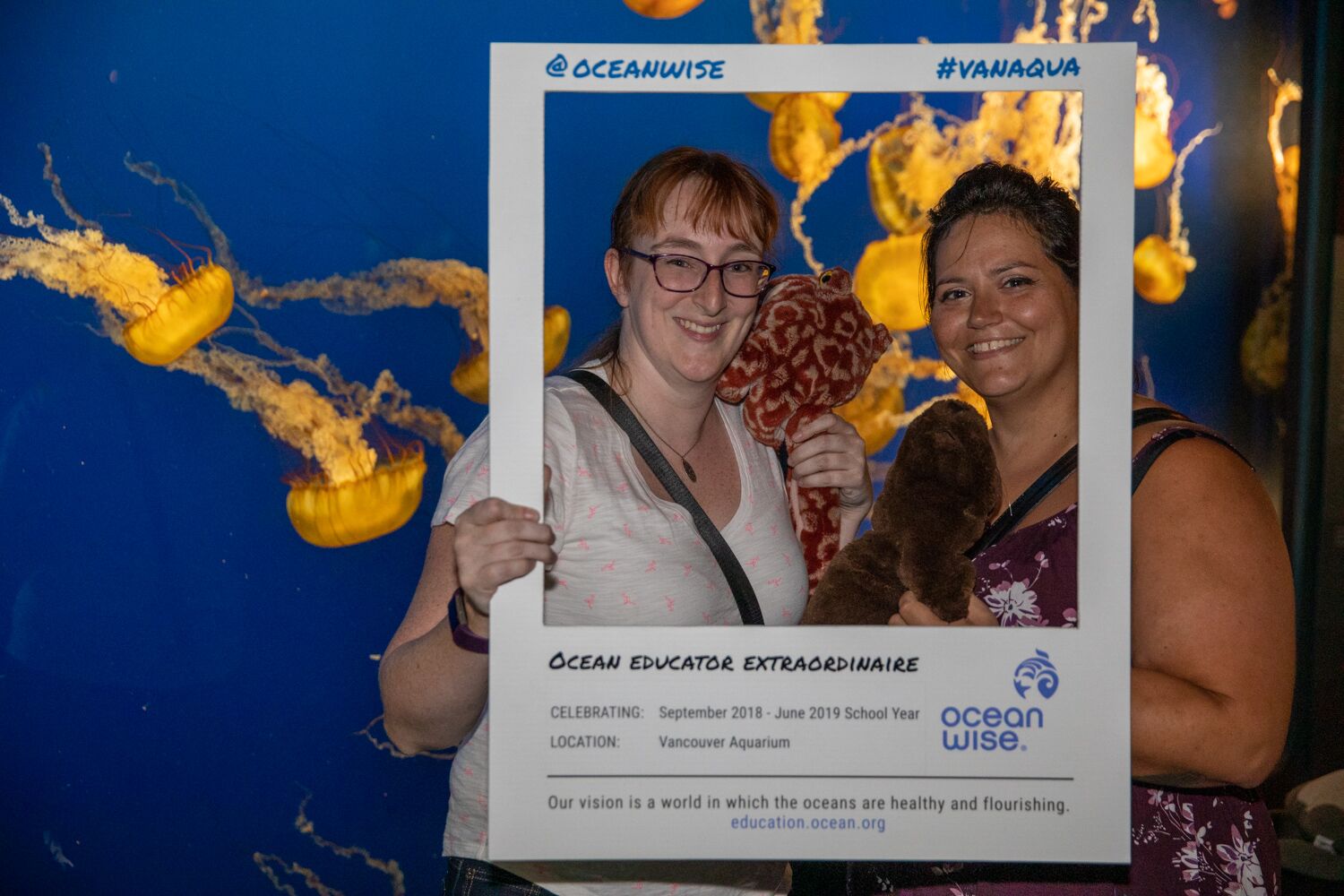 The Ocean Education Awards and Teacher Appreciation Night celebrate and support incredible educators and organizations who are making exceptional strides in inspiring the ocean stewards of the future. If you know of an Ocean Education Champion, please submit a nomination for the 2020 Ocean Education Awards.