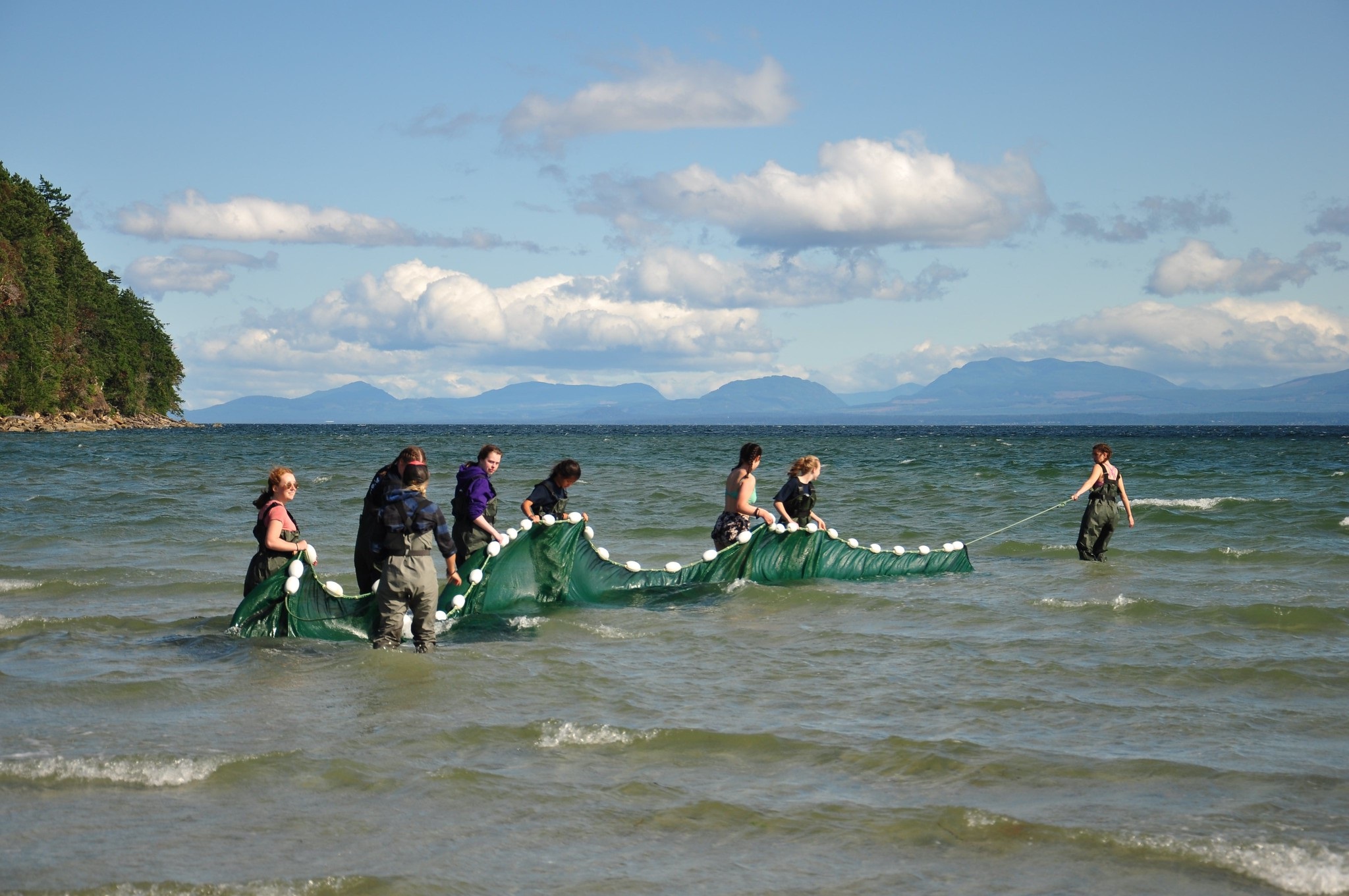 Ocean Literacy and Leadership Camp teaches young B.C. women ocean advocacy, activist skills
Ocean plastics, climate change, conservation and advocacy were just a few of the topics on the table when 35 young women from across B.C., ages 15-18, gathered on the West Coast's Hornby Island for the five-day Ocean Literacy and Leadership Camp in July.
They left the island newly informed by environmental activists and educators, and freshly charged to make goals, and take action, to protect the ocean environment.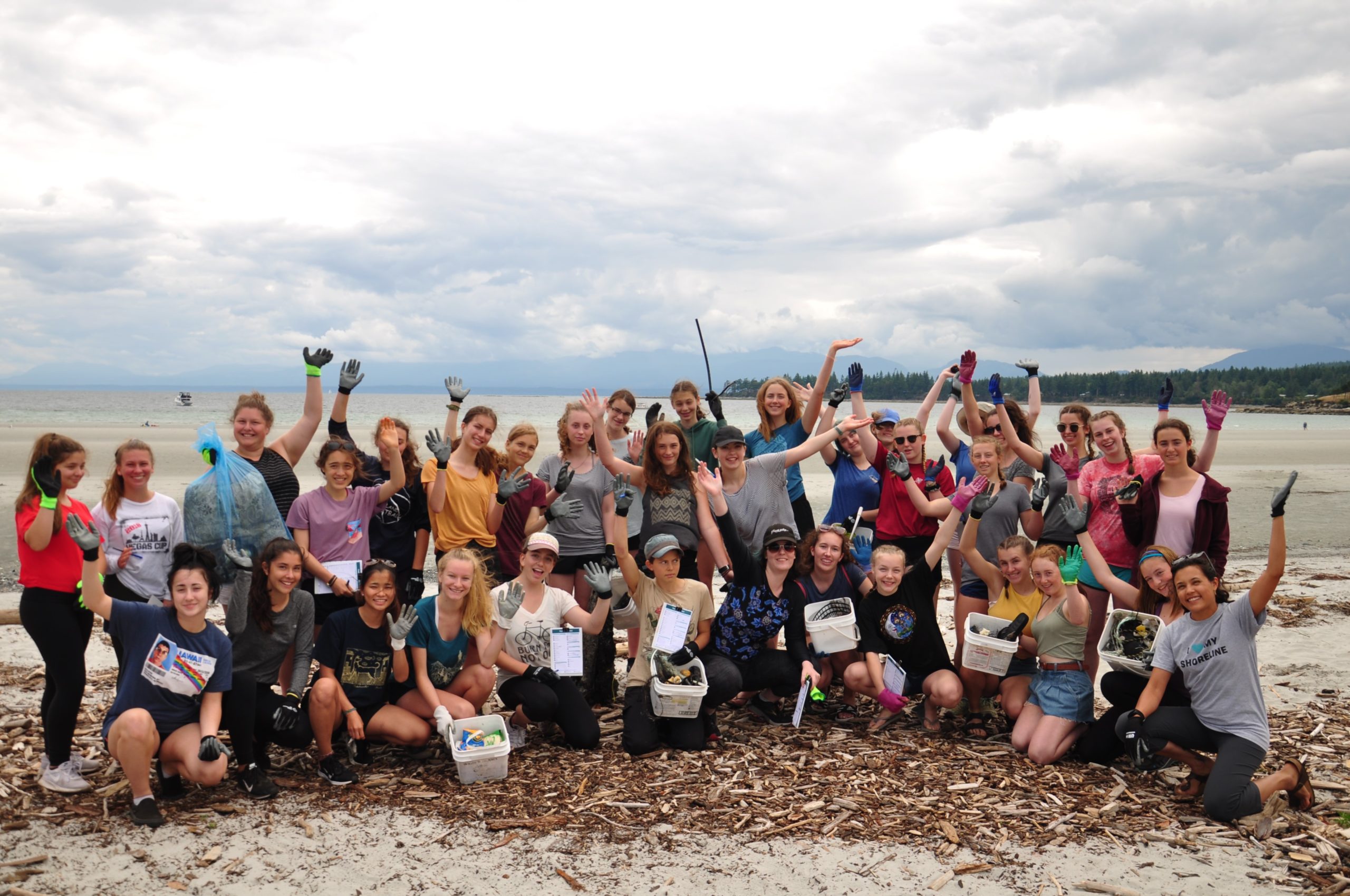 The course was created by Comox Valley Schools in partnership with Ocean Wise, Tribune Bay Outdoor Education Centre (TBOEC) and Navigate NIDES, and the opportunity to participate was open to all school districts in B.C. Nine of them were represented by the camp's students, who came from Comox Valley, Prince George, Sooke, Victoria, Langley, Nanaimo, Port Alberni and Vancouver. In addition to increasing their ocean literacy, the students were taught using a leadership model called "The Successful Learner Traits."
"Girls examine their inner strengths and perspectives to determine whether they are innovative or a good communicator, and to see what they bring to the group from their personal experiences or that they can reflect on from the speakers," said Serina Allison, Environmental and Outdoor Learning Lead Teacher with the Comox Valley School District.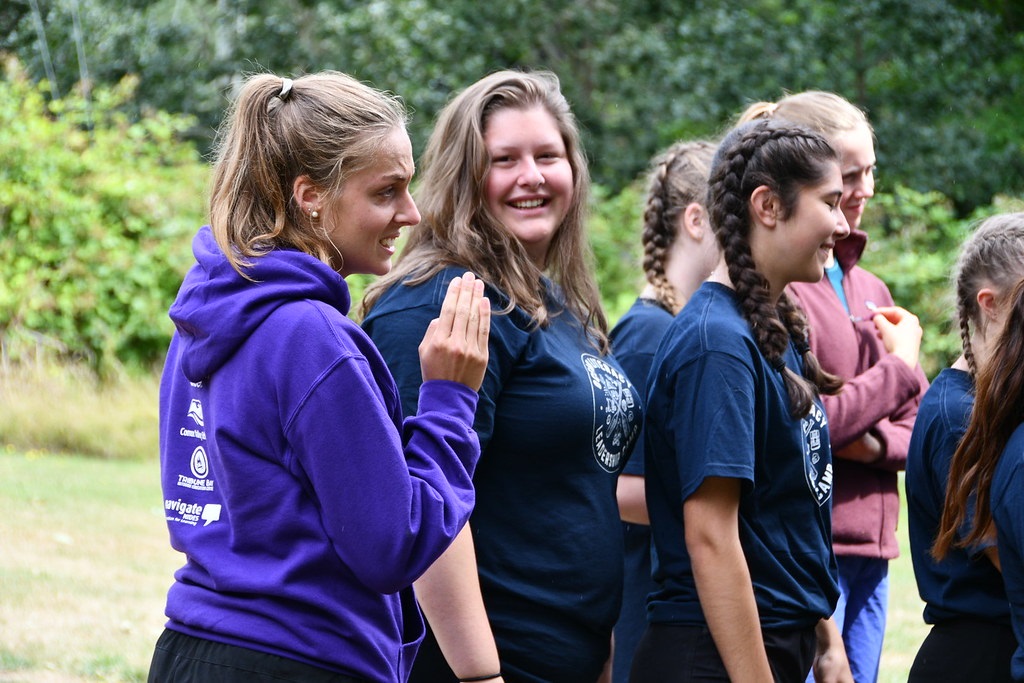 "We look at a wide variety of environmental issues, from sewage run-off to marine traffic and noise and ocean debris. The girls then attached their internal strengths and passions to learn more about a specific issue and what they can do to implement positive change."
Hailey Renaud, manager of children and youth programs for Ocean Wise, said it's crucial for the global conservation organization to connect with youth and try to inspire them through nature. That's one reason that Tanya Otero of Ocean Wise's Great Canadian Shoreline Cleanup program, a partnership between Ocean Wise and World Wildlife Federation Canada, led the participants in an eye-opening beach cleanup that managed to collect 13 lbs. of plastic debris in 15 minutes.
The effort was also intended to show the young women that even the world's most apparently pristine shorelines might actually be littered with plastic that can have drastic effects on the animals and birds that depend on the ocean for sustenance.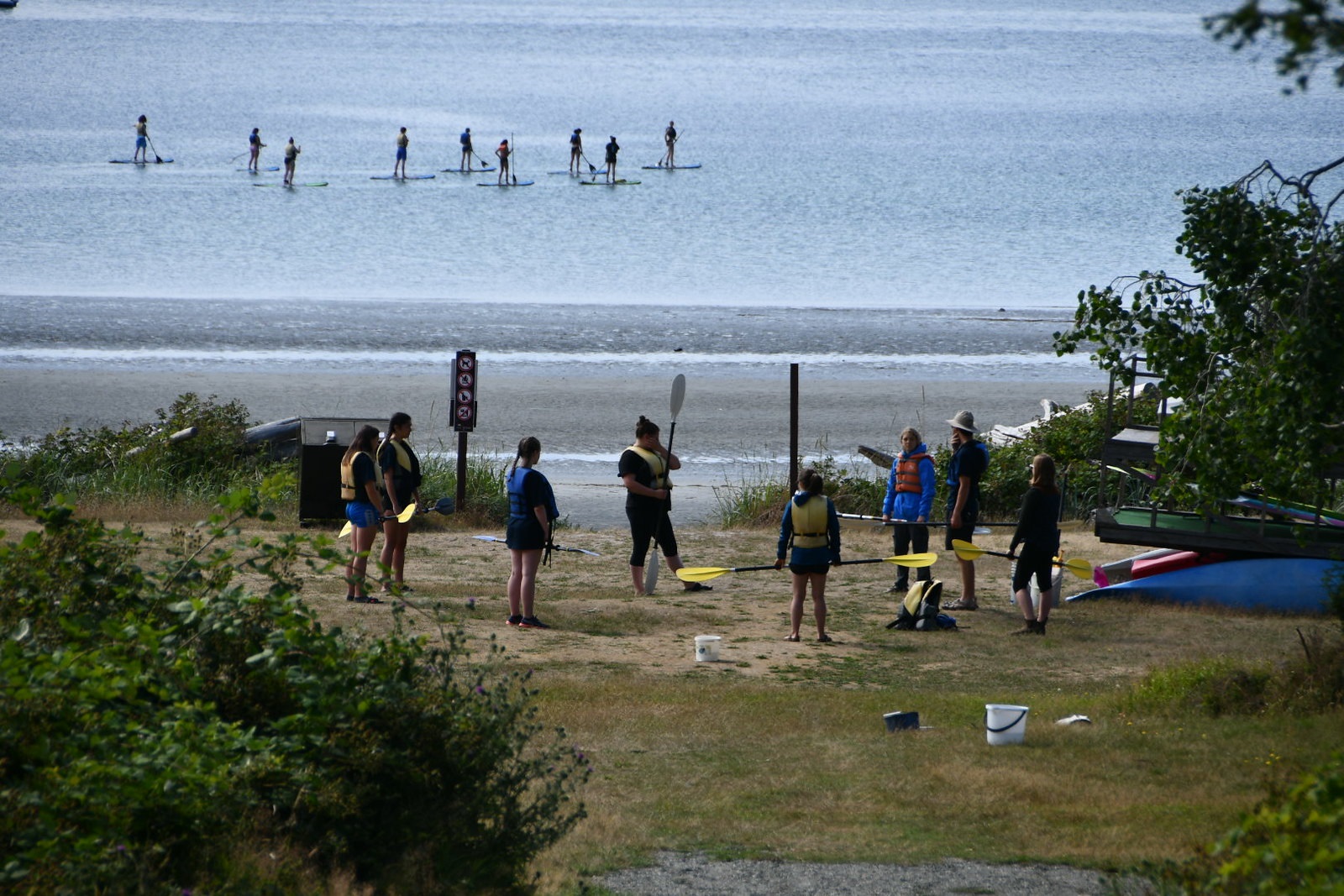 "Bringing together 35 amazing young women who share the same drive and passion for protecting our oceans was an incredible experience," said Renaud. "Listening to their discussions, answering their in-depth questions, and watching them grow as inspirational ocean leaders was the highlight of this camp for me. We brought them all together to share our knowledge on ocean literacy and leadership, hoping to inspire them to feel empowered as ocean advocates, but I feel as though I am walking away feeling most inspired by them."
The participants' other experiences included helping with an intertidal assessment with Deep Bay Marine Field Station, an education centre affiliated with Vancouver Island University; participating in a workshop led by highly influential environmental activist Tzeporah Berman; hearing from a former camp participant who's started a plastic elimination initiative at her secondary school; and engaging in team-building activities like a high ropes climb that were included to help develop problem-solving skills, group communications, cooperative thinking, physical ability and stamina.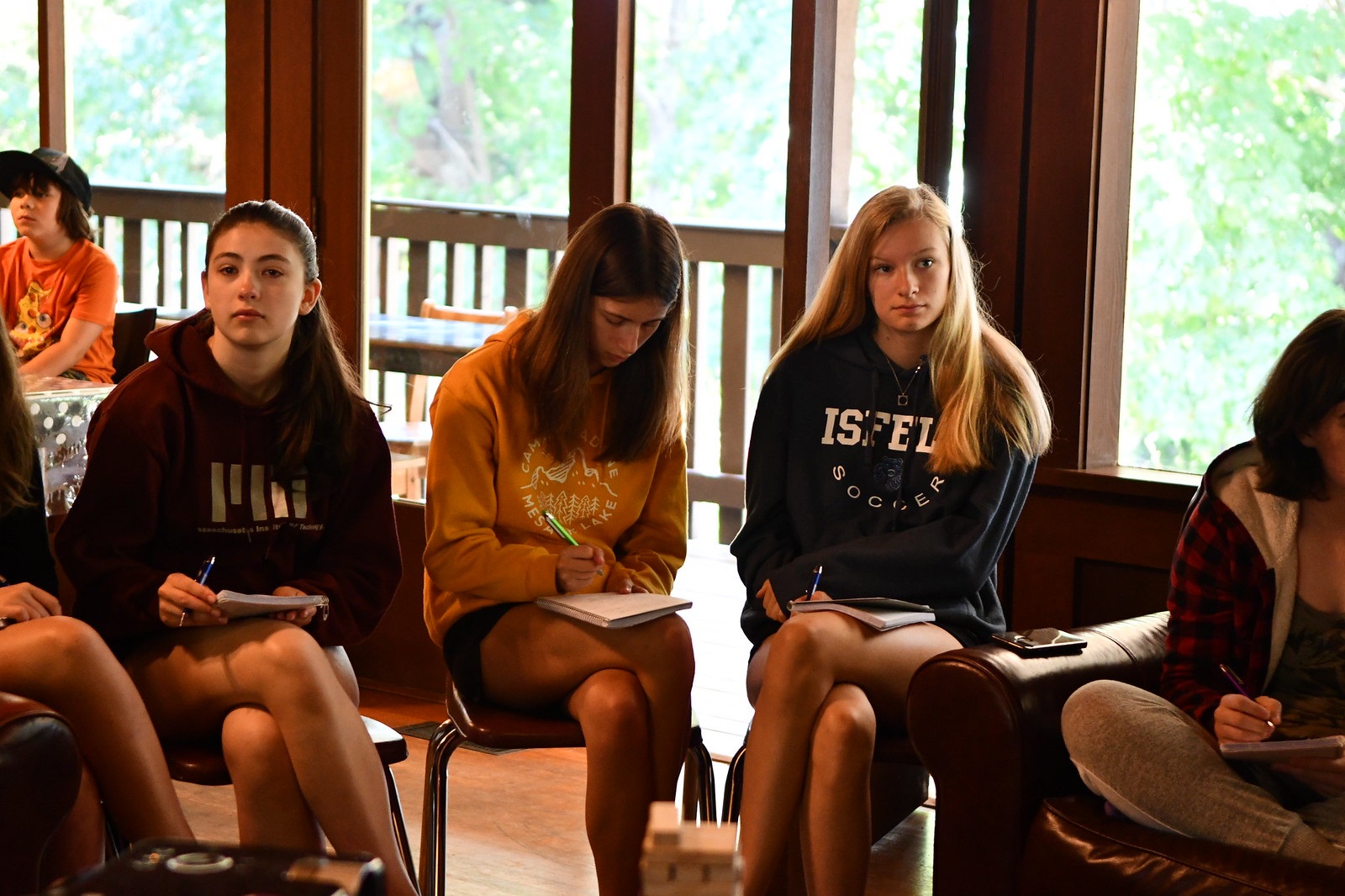 One student at this year's camp, Taryn Ell, told local newspaper My Comox Valley Now that the program helped her understand the importance of preserving local ecosystems.
"The thing I'm taking away the most is how important our environment is, and how important the ocean is, and how our ecosystem is so incredibly important and intertwined," said Ell. "And we need to protect that because it's so crucial to our lives."
Students who successfully completed the camp and the online course curriculum earn four Grade 12 credits toward their B.C. Graduation Certificate.
Find out more about this unique adventure, and watch video coverage of the 2019 Ocean Literacy and Leadership Camp.