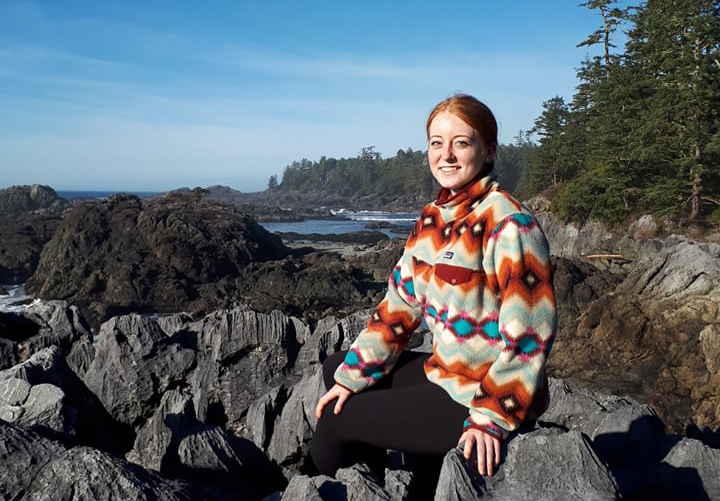 Ocean Bridge ambassador using platform to allow others to explore, share wonders of North Shore
Cayley Elcombe has called West Vancouver home for the past 11 years, after spending the first decade of her life growing up in Winnipeg. Her love for conservation and biodiversity on the North Shore led her to apply for Ocean Wise's Ocean Bridge program.
Through her year-long experience with Ocean Wise's Ocean Bridge 2020 program, West Vancouver resident Cayley Elcombe started looking for a space to explore the great diversity of marine life on Vancouver's North Shore and the residents who call it home.
She decided to take things into her own hands. After many months of work, Elcombe has launched a brand new web platform called Know North Shore, to go along with existing Facebook and Instagram accounts.
Elcombe is one of 160 youth and young professionals (aged 18-30) throughout Canada selected for the 2020 Ocean Bridge program, which supports and encourages participants to be ocean leaders in their communities and helping instil culture of service toward our oceans, through mentorship, learning journeys, connecting with one another, and learning from experts in marine and Indigenous knowledge. Ocean Bridge participants across Canada create a ripple effect with other youth in their networks and communities to assist in Ocean Wise's mission to keep our ocean healthy and flourishing for generations to come.
"There are a lot of beaches in the West and North Van areas, especially, and I was looking for information about creatures and marine wildlife on the North Shore," explains Elcombe. "I couldn't find what I was looking for – and I know I'm not alone in being interested in this – so I decided to create a website that would have a list of many of the species you can find in the area, along with features like a photo gallery, a blog section and other resources about the biodiversity and environmental stewardship in the area."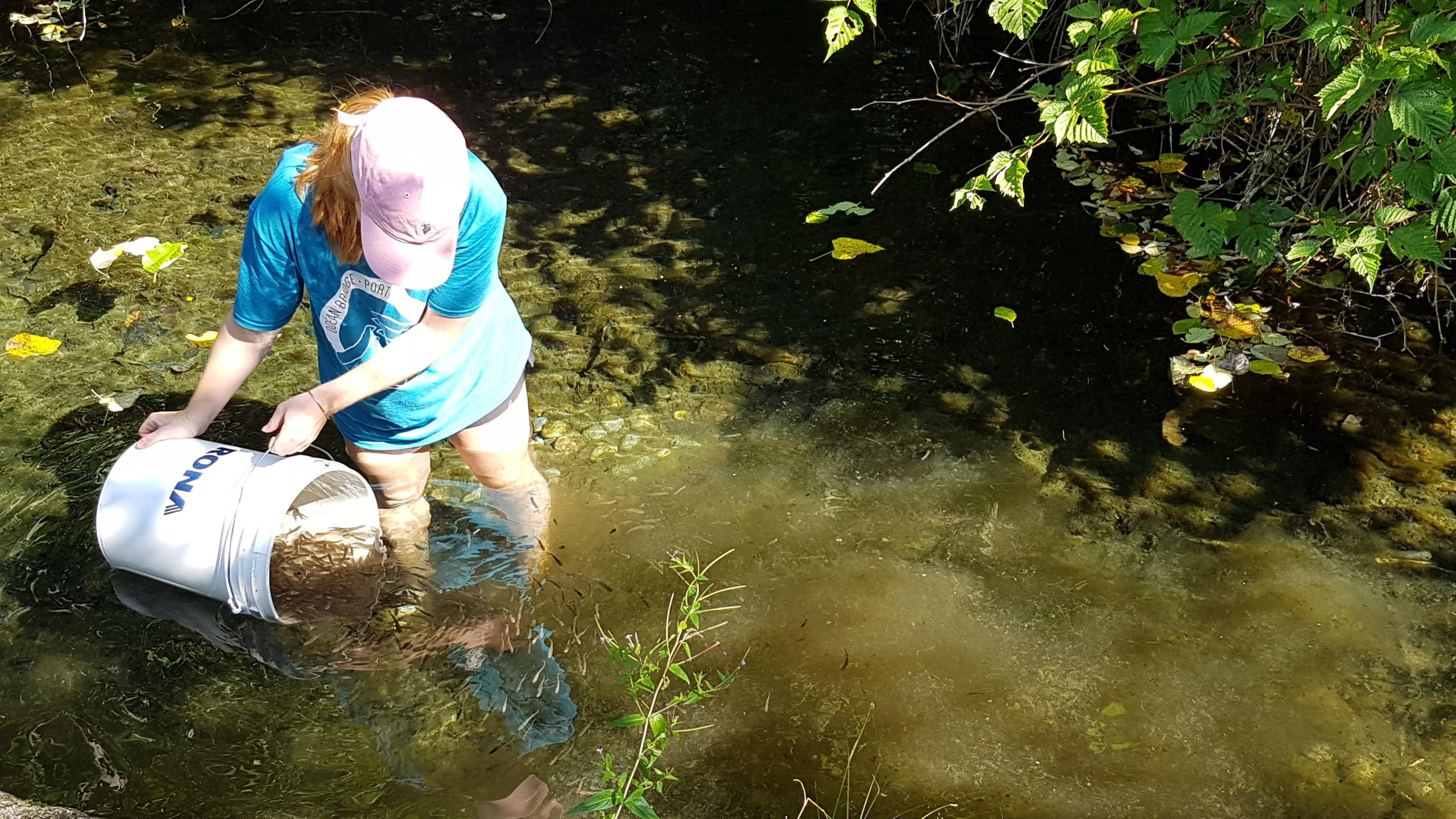 Elcombe, who majored in biology and specialized in conservation at Simon Fraser University, has been hard at work doing research on the various species in the area, as well as writing and curating blogs and artwork from local youth. She also managed to get a handful of local businesses on board to donate gift cards for contests and draws surrounding the official launch of Know North Shore.
She hopes to use the platform to reach other youth, notably in local schools to inspire the next generation of future ocean leaders.
"When I noticed this kind of gap on the North Shore, people not really knowing about local marine wildlife and conservation, how many species live so close to us, that kind of was surprising to me," says Elcombe.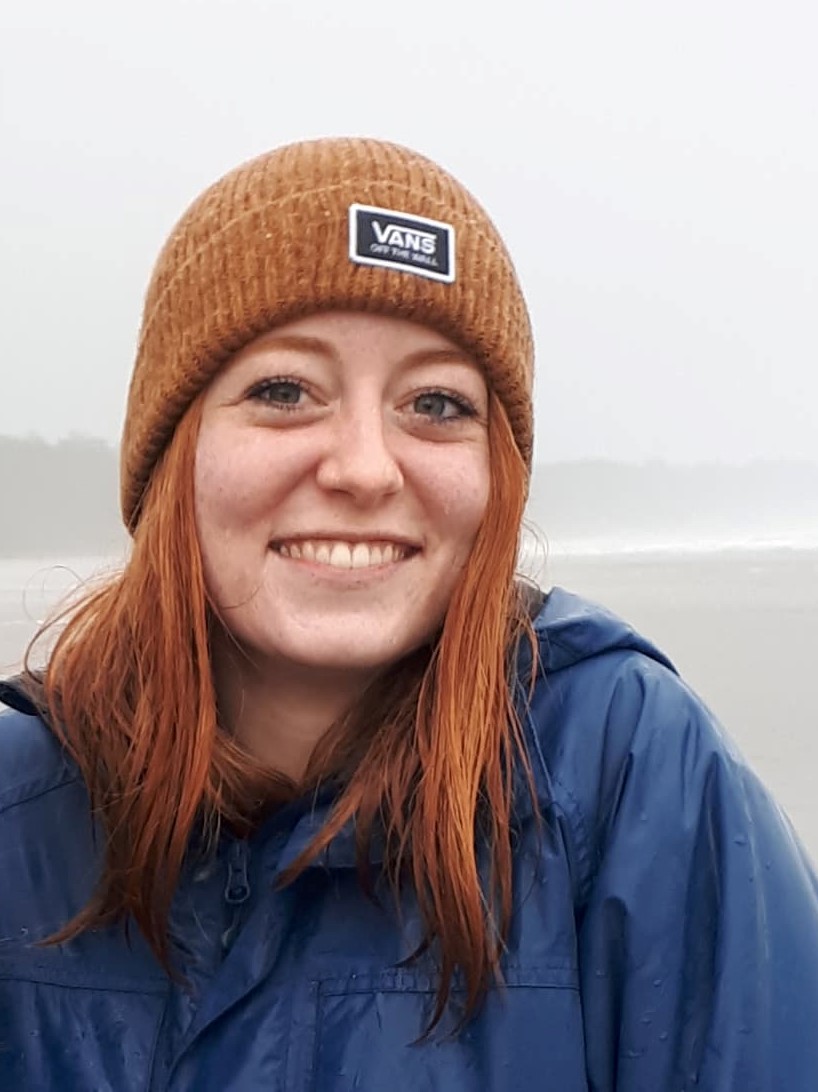 "Because we live in an oceanside community, I think it's especially important to learn about it so we can protect it, and in the future, plan shoreline cleanups and have events that are centred around environmental conservation and stewardship."
Elcombe notes how her work with Ocean Bridge her desire to help instill a culture of service and stewardship for the ocean within other youth and local residents.
"Through this program, I was able to develop this project from a simple idea to a full-blown website…it's been a fun journey! I would be remiss if I did not thank the lovely community supporters that have believed in this project from the beginning: Ocean Bridge (Ocean Wise & the Canada Service Corps), the West Van Foundation, and TakingITGlobal.
"I encourage you to please explore the site, sign up to our quarterly newsletter & share the website with your friends and family! I am incredibly proud of this project and hope you will find it a useful resource for all things ocean on the North Shore."

Anyone who would like to contribute to KnowNorthShore is invited to reach out to [email protected] to submit content or ideas!
What is Ocean Bridge?
Ocean Bridge brings together 160 young Canadians aged 18-30 to form four national cohorts – Pacific, Great Lakes, St. Lawrence and Atlantic – composed of youth with a wide range of backgrounds and experiences who are passionate about making a difference in their communities through the lens of oceans and waterway conservation. These Ocean Bridge Ambassadors from all across Canada work together, receive funding and learn from experts in marine conservation and education through an online platform and in-person learning journeys to develop service projects related to ocean health and ocean literacy in communities across the country. Ocean Bridge is an Ocean Wise initiative funded by the Canada Service Corps through the Government of Canada.
Canada Service Corps
Canada Service Corps is designed to generate a culture of service among young Canadians; concrete results for communities; personal growth through participation in a diverse team of peers; and lasting impacts on participants. Visit www.canada.ca/CanadaServiceCorps to learn more and how to get involved in the way that works best for you.