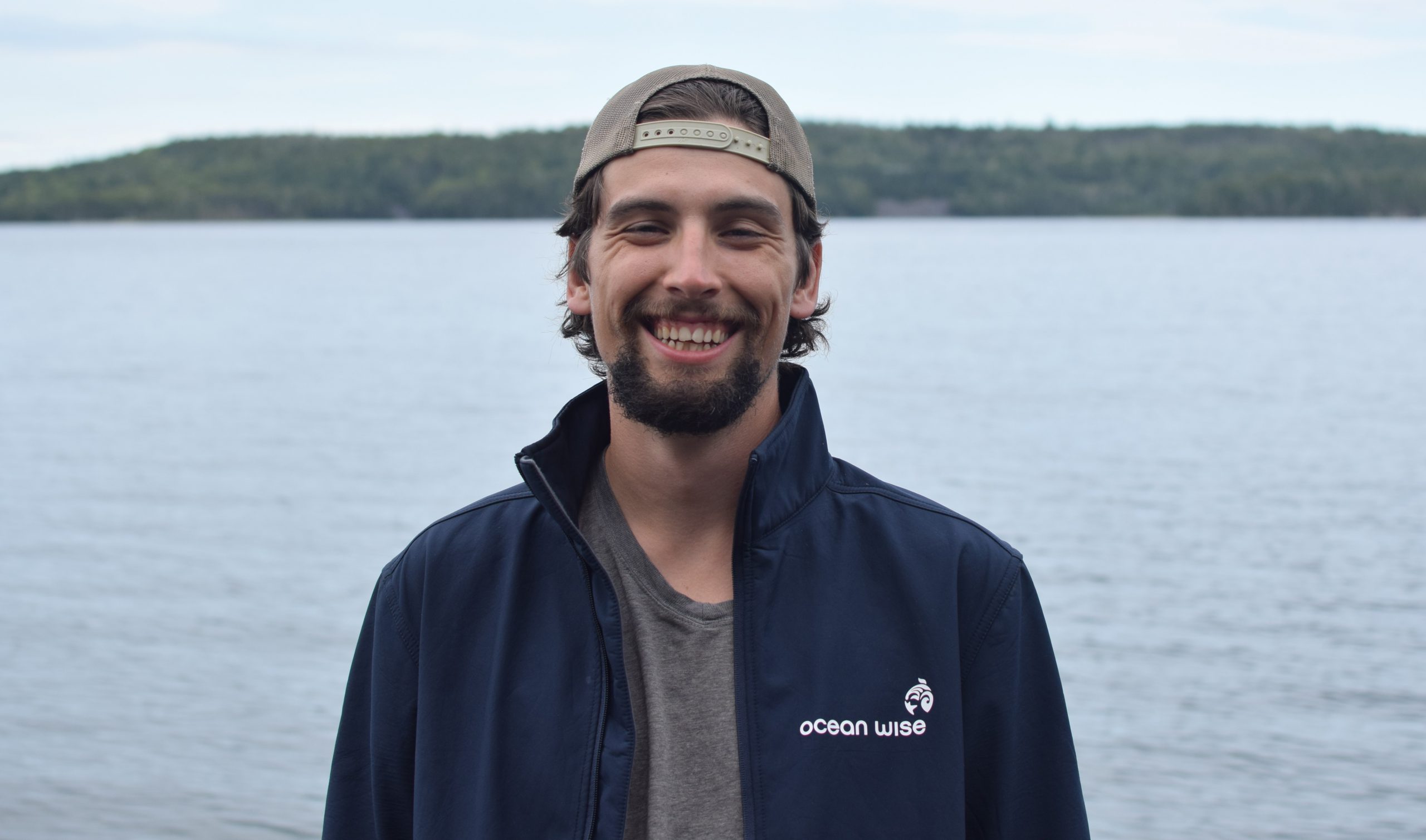 Ocean Bridge ambassador pushing for carbon labels on Canadian products
Eli Lusty is the founder of Carbon Labels Canada, and lives and works in Halifax, N.S. He earned his Bachelor of Economics at Carleton University, where he says he learned about the power of aggregate choices.
Eli Lusty, a young leader in Halifax, Nova Scotia, is making a difference in his community and beyond as a member of Ocean Wise's 2020 Ocean Bridge program and the founder of Carbon Labels Canada.
Lusty is one of 160 young Canadians in the Ocean Bridge program who are working in their communities to foster a culture of service and help achieve Ocean Wise's vision of a healthy and flourishing ocean for all.
"Every product purchased has an impact on the earth, but the level of impact is hidden from consumers," says Lusty. "Carbon Labels Canada is dedicated to advocating for carbon footprint labels on high-volume products across Canada so that consumers can make an educated decision at the point of purchase."
As part of his service work with Ocean Bridge, he has created a Facebook page and website to raise awareness for the problem, and is reaching out to local and national organizations and decision-makers to bring the issue to the forefront.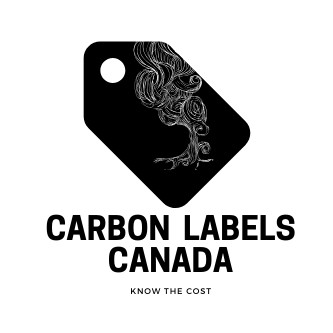 He is now hoping others will reach out to him to add their voices to the cause.
"This is a simple question of information access for consumers – a force that directs economic output," notes Lusty. "Research in countries and stores that have implemented carbon labeling indicate that consumers change their behaviour towards less polluting products when given the option. But as things stand currently, there is no option.
"If you do want to know the status of a product, you'll have to estimate the carbon impact of a product by the heft of its plastic and a Google search on your phone."
Over the past few years, he has been concerned about environmental questions – a shift which was spurred when he saw a single graph revealing the average carbon footprints of multiple common foods. Through Carbon Labels Canada, he realized this effect could be replicated on other people, every day and for every purchase they make. He continues to raise awareness for this issue in Halifax and through his work with Ocean Bridge.
Eli recently returned from a 10-day immersive learning journey along Nova Scotia's eastern and southern shores (Aug. 21-30), where he was joined by fellow Ocean Bridge youth ambassadors from across the Maritimes.
Nearly 160 youth from all across the country will have taken part in similar learning journeys run by Ocean Bridge by the end of October. These learning journeys allow up to eight young ocean ambassadors aged between 18 and 30 to participate in place-based ocean stewardship projects and deepen their understanding of the challenges facing the ocean. They will all meet up once again throughout the winter for their learning journeys, this time in urban settings across Canada.
To get involved with Carbon Labels Canada or to inquire about how you can make a difference and add your voice to eco-labelling, follow and send Eli a message on the Carbon Labels Canada Facebook page.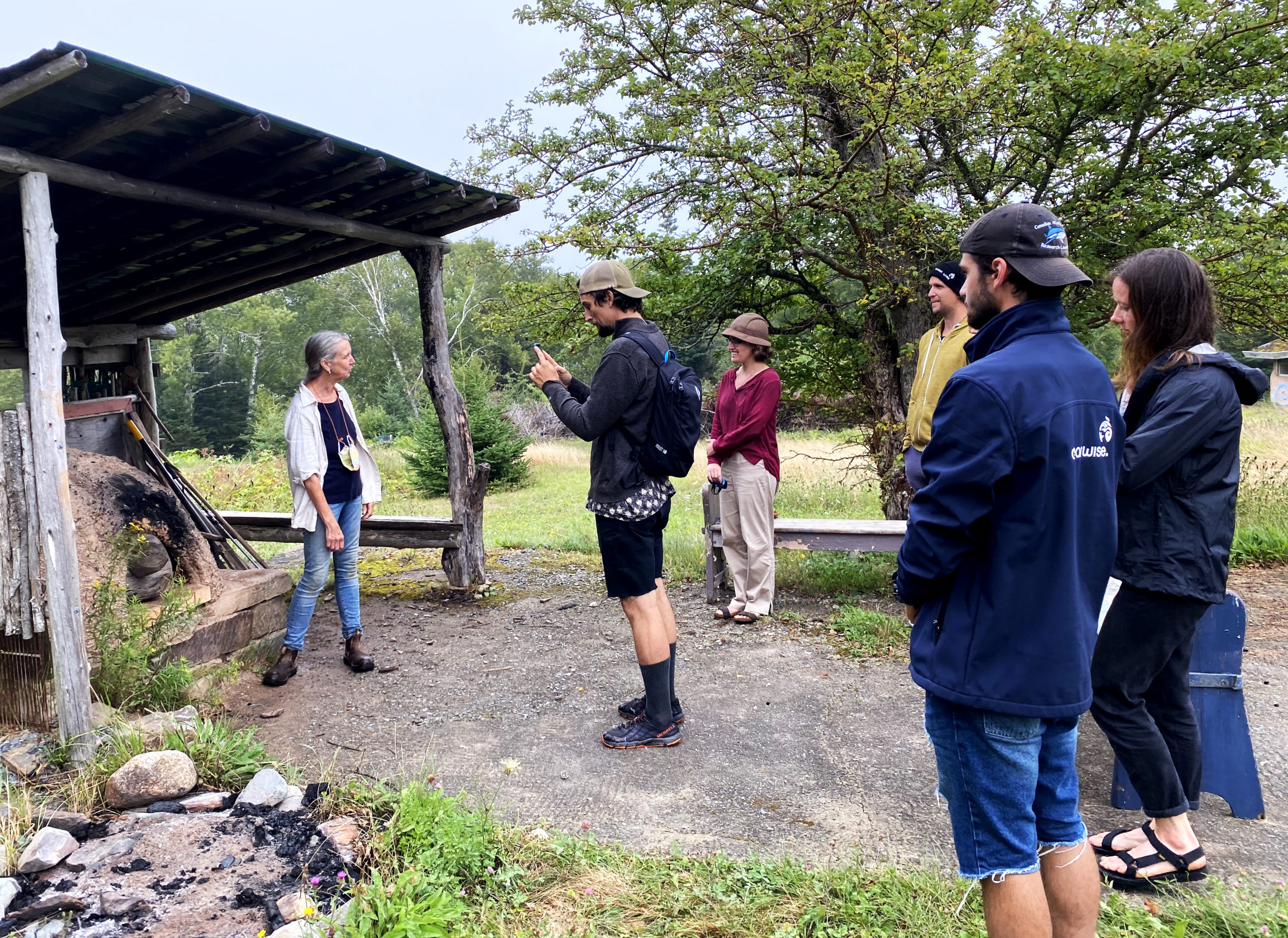 What is Ocean Bridge?
Ocean Bridge brings together 160 young Canadians aged 18-30 to form four national cohorts – Pacific, Great Lakes, St. Lawrence and Atlantic – composed of youth with a wide range of backgrounds and experiences who are passionate about making a difference in their communities through the lens of oceans and waterway conservation. These Ocean Bridge Ambassadors from all across Canada work together, receive funding and learn from experts in marine conservation and education through an online platform and in-person learning journeys to develop service projects related to ocean health and ocean literacy in communities across the country. Ocean Bridge is an Ocean Wise initiative funded by the Canada Service Corps through the Government of Canada.

Canada Service Corps
Canada Service Corps is designed to generate a culture of service among young Canadians; concrete results for communities; personal growth through participation in a diverse team of peers; and lasting impacts on participants. Visit www.canada.ca/CanadaServiceCorps to learn more and how to get involved in the way that works best for you.