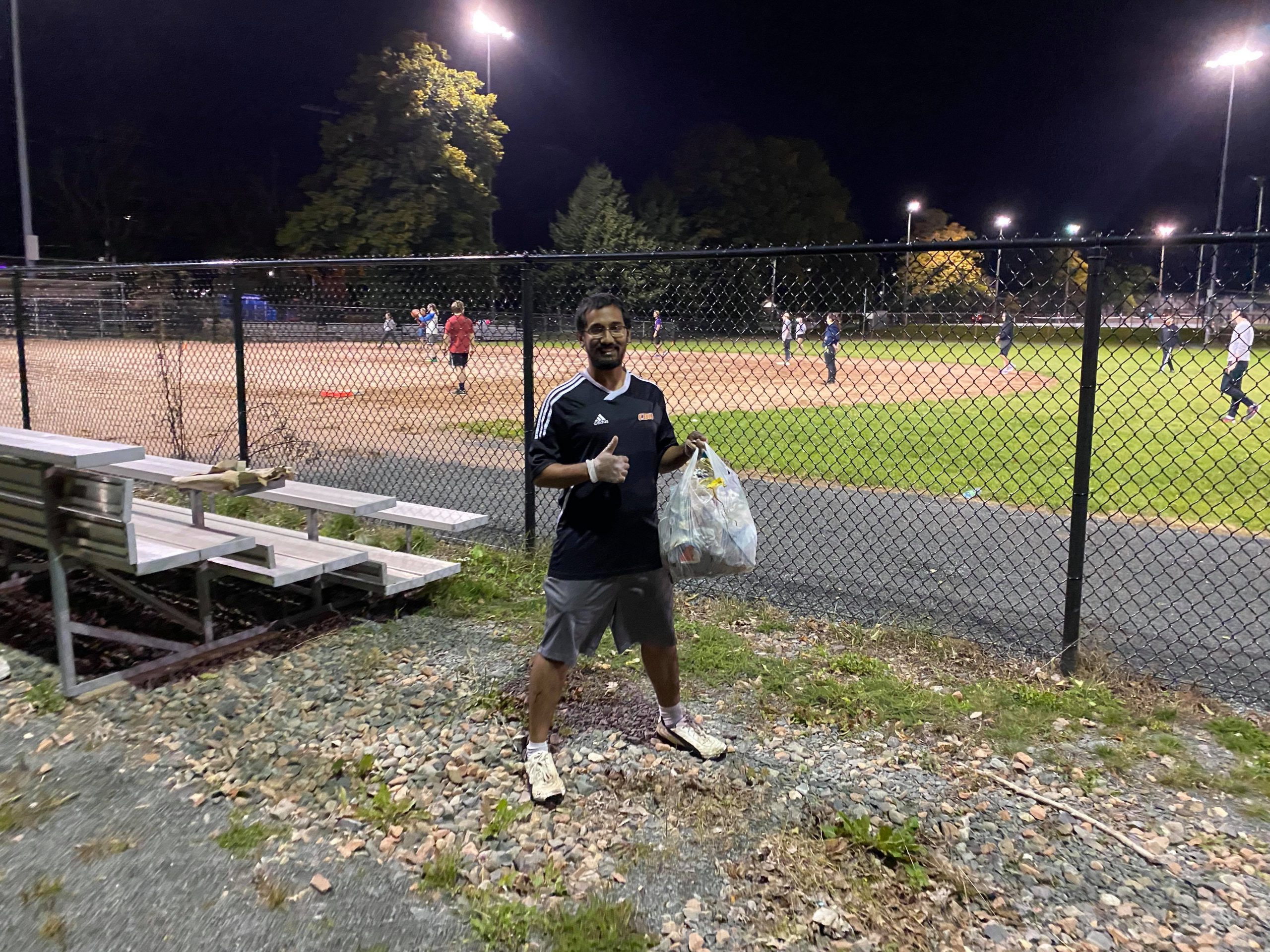 Ocean Bridge Alum Is Making Big Changes In His Community
Young people (ages 18-30) form Ocean Wise's Ocean Bridge program, a national team engaged for eleven months in co-creating and delivering ocean and waterway service projects for their home communities. Shitangshu Roy is an Ocean Bridge Alum, completing the program in early 2020. Shitangshu started The OATHE Project as part of his service project, and it has later evolved to include One Act at a Time Podcast.
Shitangshu Roy started his journey with Ocean Bridge after a bout of eco-anxiety and realizing he needs to do more for environmental sustainability in his community. Shitangshu tells us, "I was proud of the work I was doing in other fields, but I felt that I needed to be a part of addressing issues around climate." 
Shitangshu's family comes from Bangladesh, and he was first introduced to the climate crisis by reading articles about what's going on there. He learned that 25% of the country will be underwater in his lifetime, which will result in 30 million climate refugees unless there is drastic change in climate action. This past year, the flooding they were dreading managed to submerge the country temporarily.  
"I knew that the impacts of climate change go well beyond Bangladesh too. In Canada, we've seen more intense forest fires this past summer, the average annual temperature increased, and there was record flooding in Fredericton in 2019 – these kinds of effects really hit home for me," Shitangshu says.  
After this realization, Shitangshu started to work at a nature education camp where he heard a guest speaker educate about plastics in the ocean. The speaker talked about a rare 160-million-year-old leatherback sea turtle that relies on jellyfish as a food source. So, what happens when a plastic bag enters the ocean? Shitangshu couldn't get the image of the turtle choking on a plastic bag out of his head. After this, the course of his life changed forever.  
"The need to do more to help our turtles, our oceans, and our climate brought me to Ocean Bridge in 2019."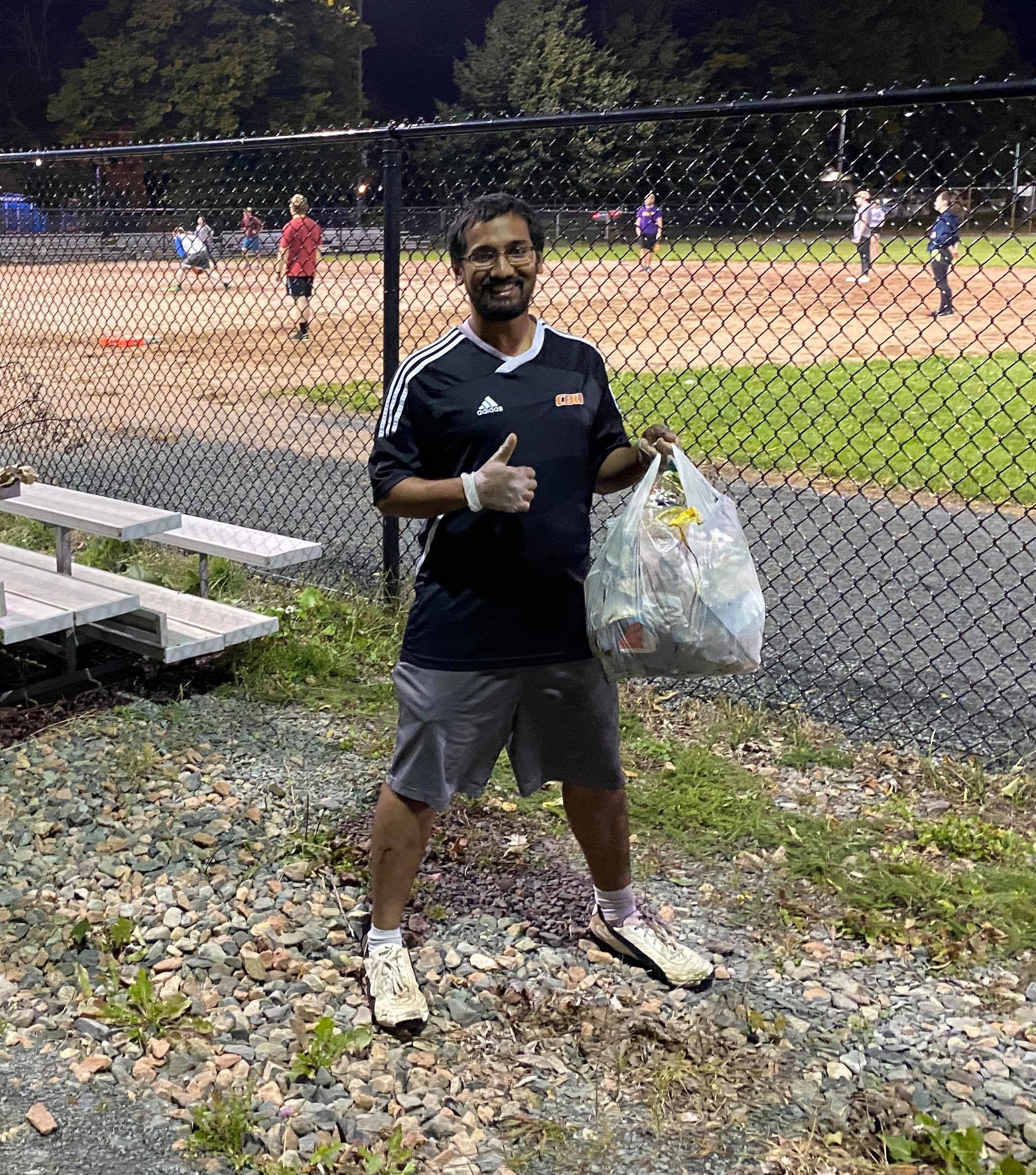 Fast forward a couple of years and Shitangshu started The OATHE Project. It came to fruition as part of his Ocean Bridge Service project. "When I came to Ocean Bridge, I had started a personal commitment to pick-up at least one piece of litter every day to help reduce the danger that plastic posed to leatherback sea turtles. This commitment is something I wanted to scale." 
The OATHE Project's goal is to cumulate many small actions to create a significant impact. This didn't just include the initial push for the community to do litter pick-ups, but it expanded to a place where the team would highlight all the fantastic stories and initiatives that are already happening around the world! 
But why stop there? Shitanshu wanted everyone to know about the great conservation work already going on, so with his colleagues Sam Sharp, Paris Liu, and Cheryl Luptak, The OATHE Project launched their podcast, One Act at a Time: Stories of Change (available on major streaming platforms). Since the start of the podcast, guests have shared the work they're doing in their communities, from an individual organizing dozens of protests in Kenya, to interviewing folks from Green PAC who encourage environmental issues to be at the forefront of political discourse. We've even seen some of our own Ocean Bridge Ambassadors take the stage and share their stories.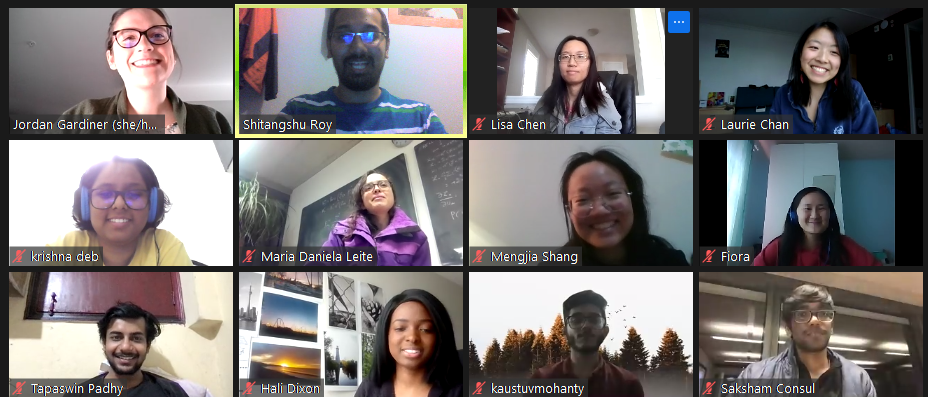 Shitangshu says that he hopes "the podcast will keep having amazing guests and grow our audience even further. Ultimately, if one person is inspired to create eco-action that makes a difference, that's a success for us." 
After all this great work, we can't help but ask what's next for Shitangshu and the team at The OATHE Project? In the next few months, the team will be launching their Climate Solvers Community! This project is going to be a platform where people can connect, share their projects, communicate impact, and collaborate on initiatives. Shitangshu tells us that the dream is to have a place where "people can share their projects and organizations which have an impact on climate." 
If anyone is interested in learning more about Climate Solvers Community and getting involved in beta testing, they would be happy to hear from you at [email protected]. We can't wait to see the future of Shitangshu and The OATHE Project's work!