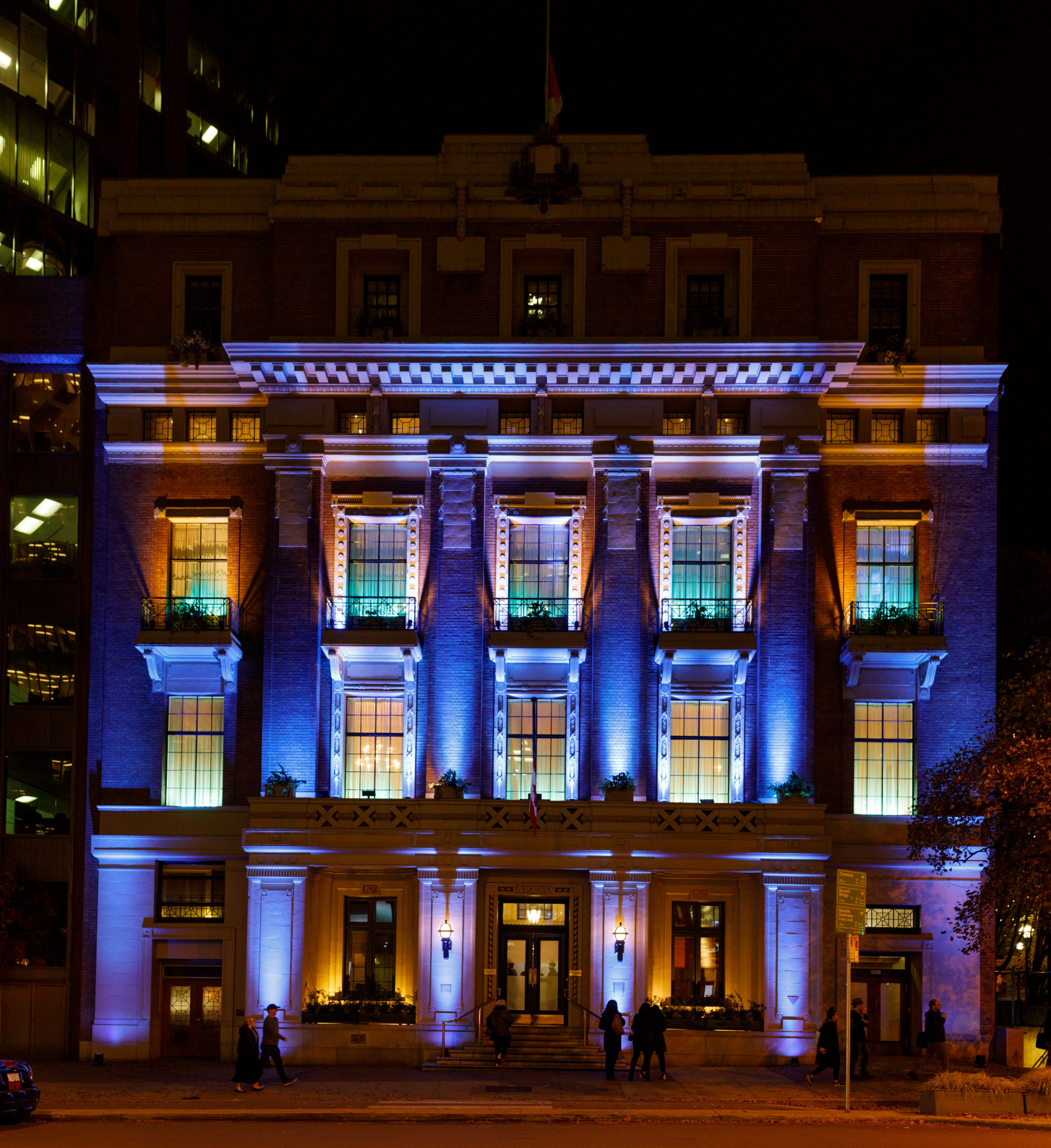 Inaugural Ocean Wise Gala raises $459,000
Signature event makes a splash and helps raise critical funds for ocean conservation
This month, ocean conservationists gathered to celebrate and #TurnTheTide for our oceans during the first-ever Ocean Wise Gala presented by RBC and hosted at the iconic Vancouver Club. The event raised awareness and critical funds for the variety of issues marine life is facing today, including the growing crisis of ocean plastic pollution.
Top Vancouver chefs —including sustainability champions
Ned Bell, Will Lew, Hamid Salimian, Todd Bright, and Stacey Johnston —brought their A-game to wow guests with an array of delectable seafood and stunning dishes. Guests were treated to a variety of ocean-friendly options (including surprise edible centrepieces) and were able to learn more about the mission of Ocean Wise Seafood first-hand with each course drawing attention to plastic pollution and opportunity for innovative solutions.
In addition to incredible live entertainment and an exciting live auction benefiting our oceans, the evening was also an opportunity to hear from inspiring young leaders like Ocean Bridge alum Vanessa Fladmark. Vanessa shared her personal connection to the ocean as a Haida youth and stories of how she's seen it transform during her lifetime.
Ocean Wise President and CEO, Lasse Gustavsson said "I want to sincerely thank everyone who played a role in making the evening a magnificent success. Plans are already underway for next year's Ocean Wise Gala where I know that we will raise awareness, action and fundraising to even greater heights!"
Interested in joining the movement and supporting our oceans? You can take action for our oceans today! To inquire about tickets and tables for next year's event please email [email protected].