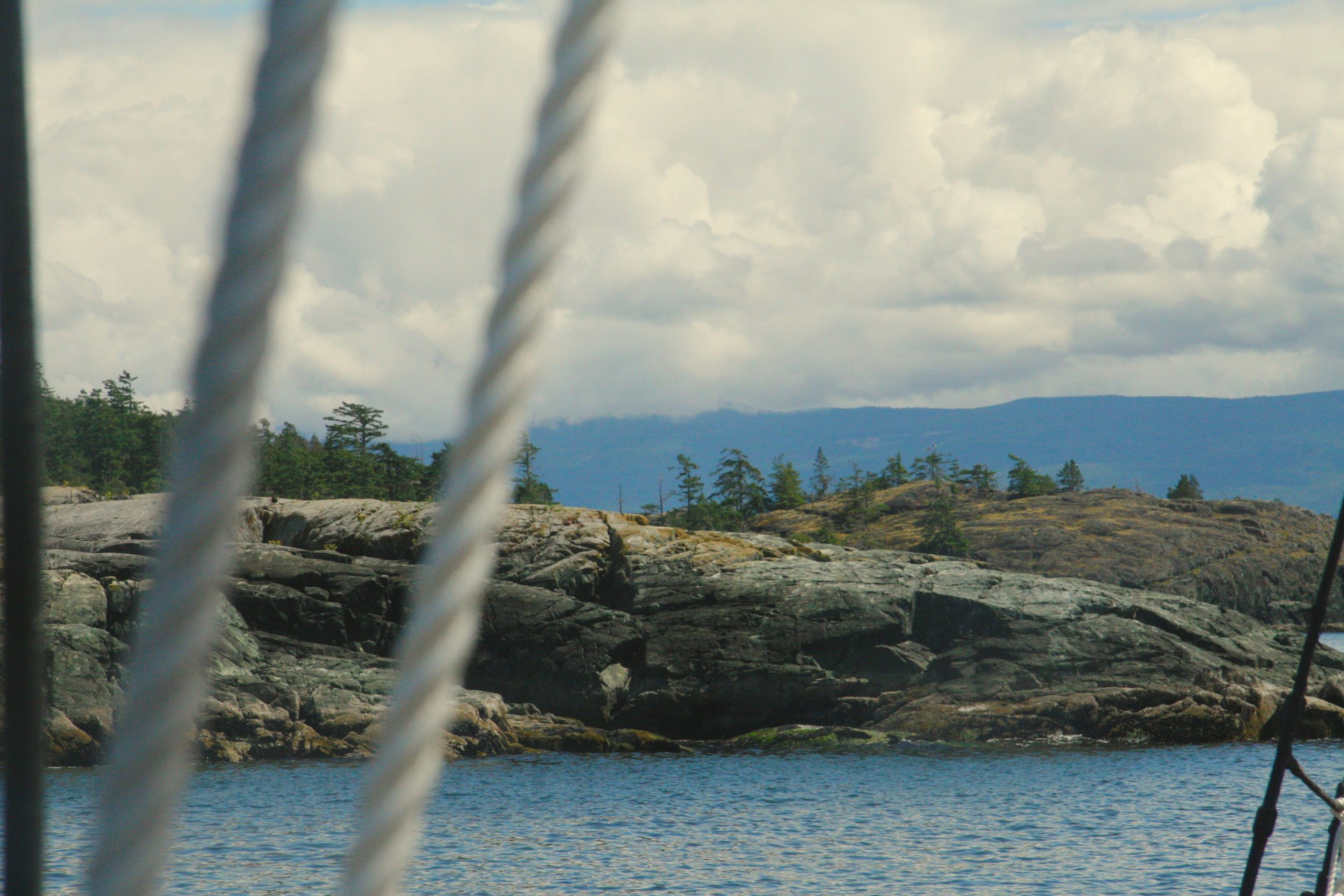 Garnering An Appreciation For The Land: An Ocean Bridge Learning Journey
Will Crolla is an Ocean Wise youth ambassador in the 2021 Ocean Bridge program. Last month, Will and five others Ocean Wise youth from British Columbia took part in the first 10-day Learning Journey of the year – one of dozens of similar journeys that will take place for young Canadians across the country over the coming months.
I felt a good deal of apprehension waiting at Horseshoe Bay – 10 days with a small group of people I didn't know. Yet any worries I had were quickly dispelled when facilitators and ambassadors started to arrive at the pre-appointed meeting spot. Immediately, each of them brandished an identifying aspect of their personalities that I would later learn to associate with them. Sheer positivity, excellent observation, bouncing energy, cool collectedness, and more. It's amazing that these people, who were strangers to me less than a month ago, now mean so much because of our shared experiences with the land and sea via the Remote Learning Journey.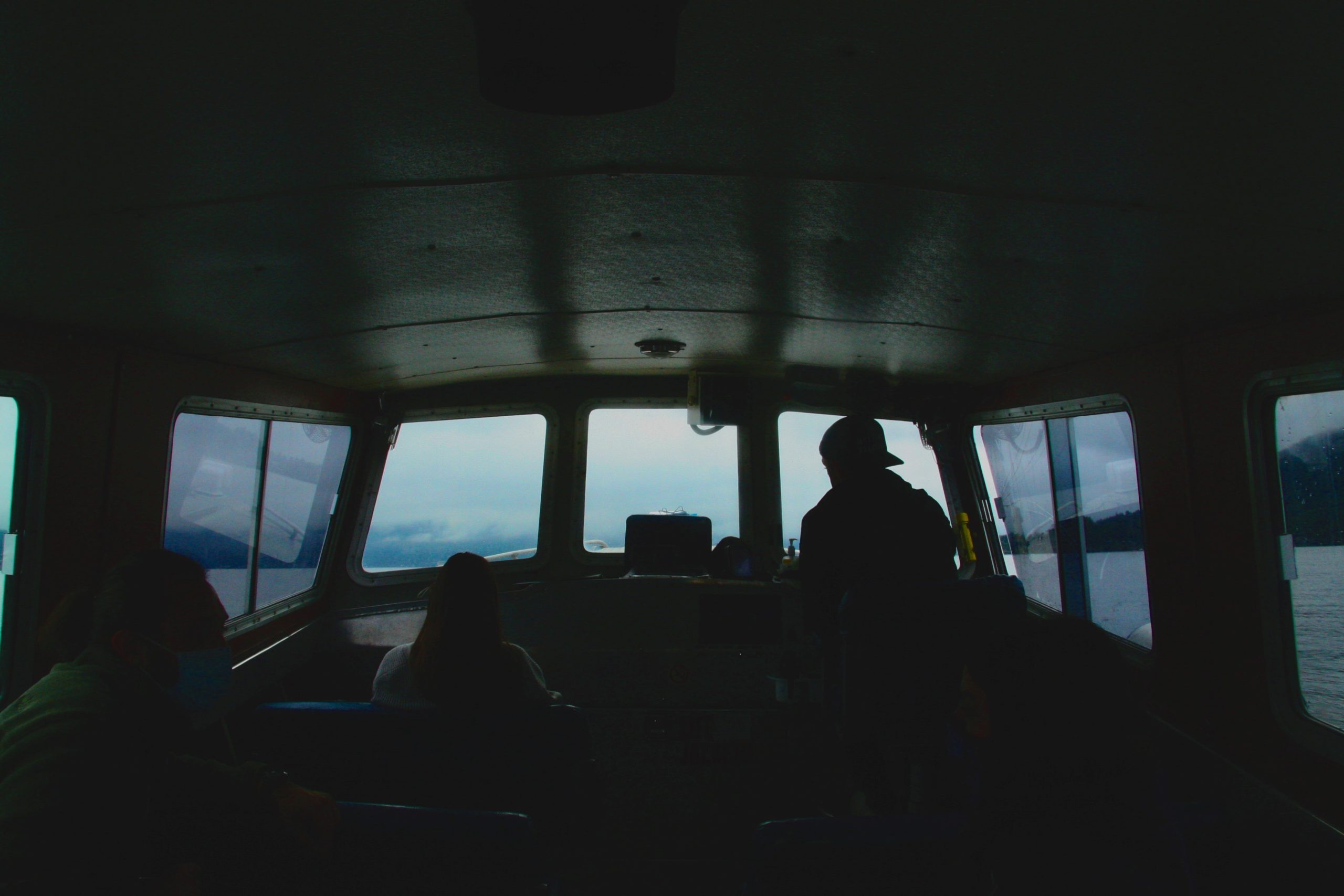 Before the journey began – minutes after we got off the water taxi onto Gambier Island – the 5 of us were already a close group of friends. Over the next 10 days, the bond only tightened as we learned together and learned from each other. We explored each other's personal aspirations, as well as larger visionary and action-oriented goals.
From June 12th – 21st, 2021, I went on the first Remote Learning Journey of the year for Ocean Bridge's 2021 cohort. During this time, we split our time between Gambier Island, a day in Squamish at the Cheakamus Centre, and sailing the Salish Sea aboard the Providence. Our time was full of varying activities from foraging for berries and other edible plants, exploring tidal ecosystems, visiting several of the Northern Gulf Islands, and gaining extensive knowledge from a breadth of teachers.
Early on in our journey, we had the absolute privilege to be guests to the Skwxwú7mesh Nation on their unceded traditional territory at the Cheakamus Centre. We learned invaluable lessons from Matthew Williams, his father Henry Williams, and Aura Lewis about traditions, crafts, history, uses for native plants, and the crucial need for Indigenous people to be at the table amidst important issues including climate change.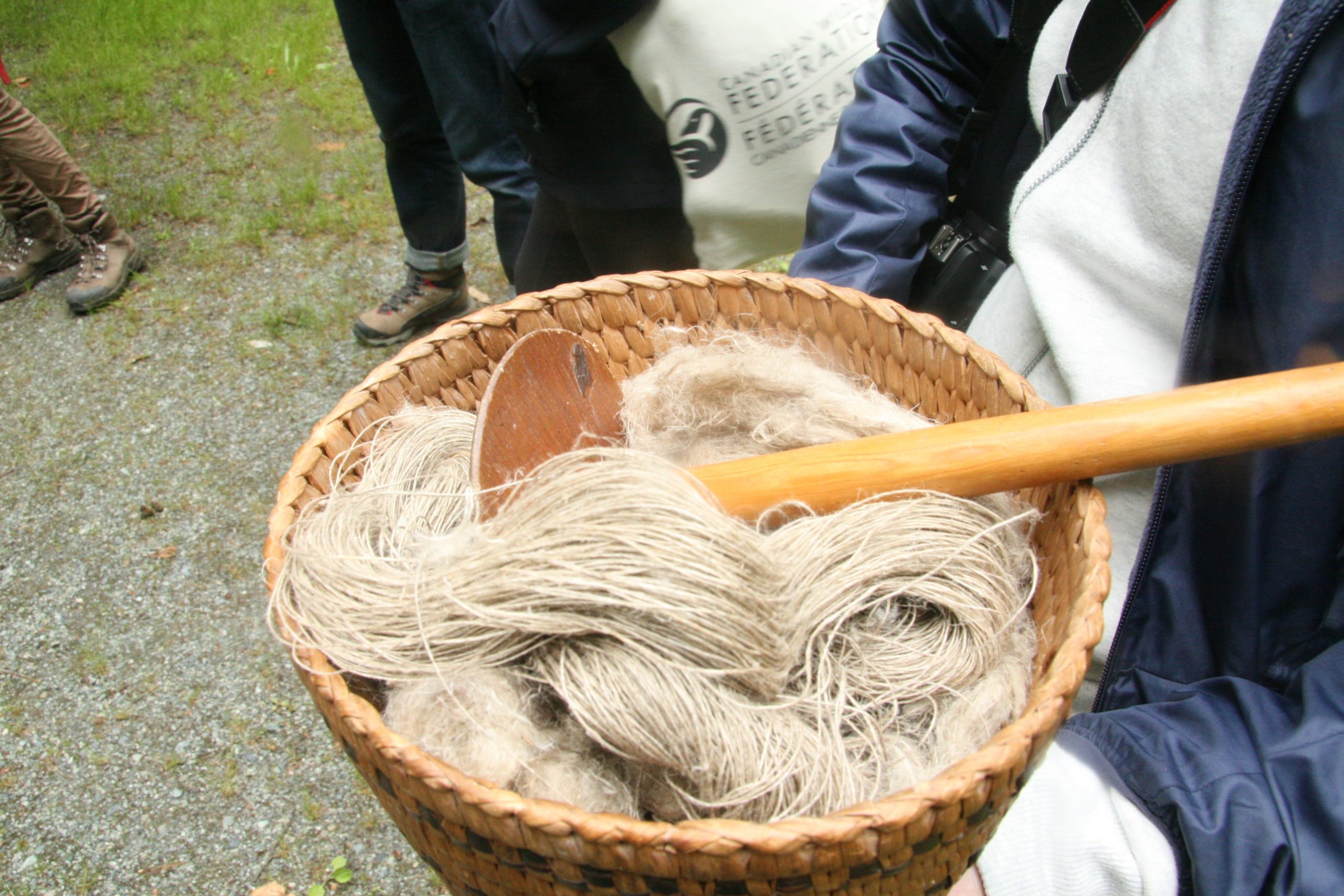 Due to the early exposure of these lessons in our journey, as well as the unbelievably helpful input from our facilitators, Dabney and Alex, we were able to carry these learnings throughout the rest of our time together.
The next portion of our journey took us from the shores of Howe Sound to the open waters of the Salish Sea aboard the Providence.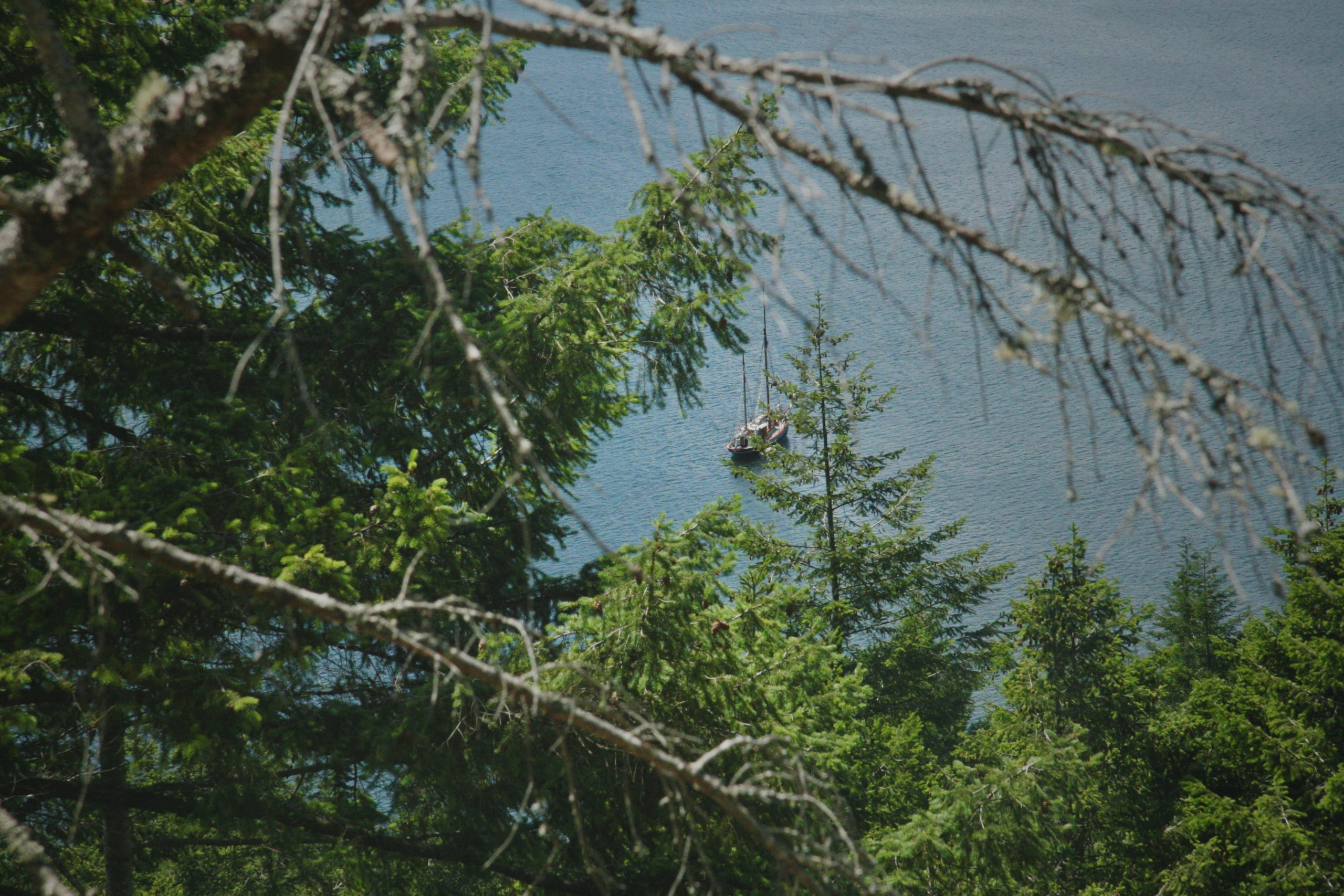 The Providence is an 80-foot gaff ketch and it's the oldest active vessel in BC waters. The ship has a rich history, but it was the crew, Carson, Alec, and Sahara, that helped make our time on board so memorable. They allowed us to gain access to the Salish Sea, the Sunshine Coast, and the Northern Gulf Islands around Texada Island, Jedediah Island, Lasqueti Island, and the Fegen Islets.
Our time on board the Providence was the highlight of the trip for all of us. With 10 of us on board, including the crew, and managing the space as a precaution for COVID-19, we became a well-oiled machine of cooperation and understanding as we worked together. Never once did anyone need to ask for help as there were always at least 2 sets of hands prepared to come to someone's aid. It was clear that we all had each other's best interests in mind to ensure we got as much out of our time together as possible. We quickly focused less on individual desires and more on what was best for the group.
After 4 days at sea, it was time to come back to land, but our time together wasn't over yet. We spent the final few days together reflecting on what we learned, while continuing to learn from the land around us. Each of us were ready to share what we knew with the others and equally ready to listen and learn from what the others had to tell us.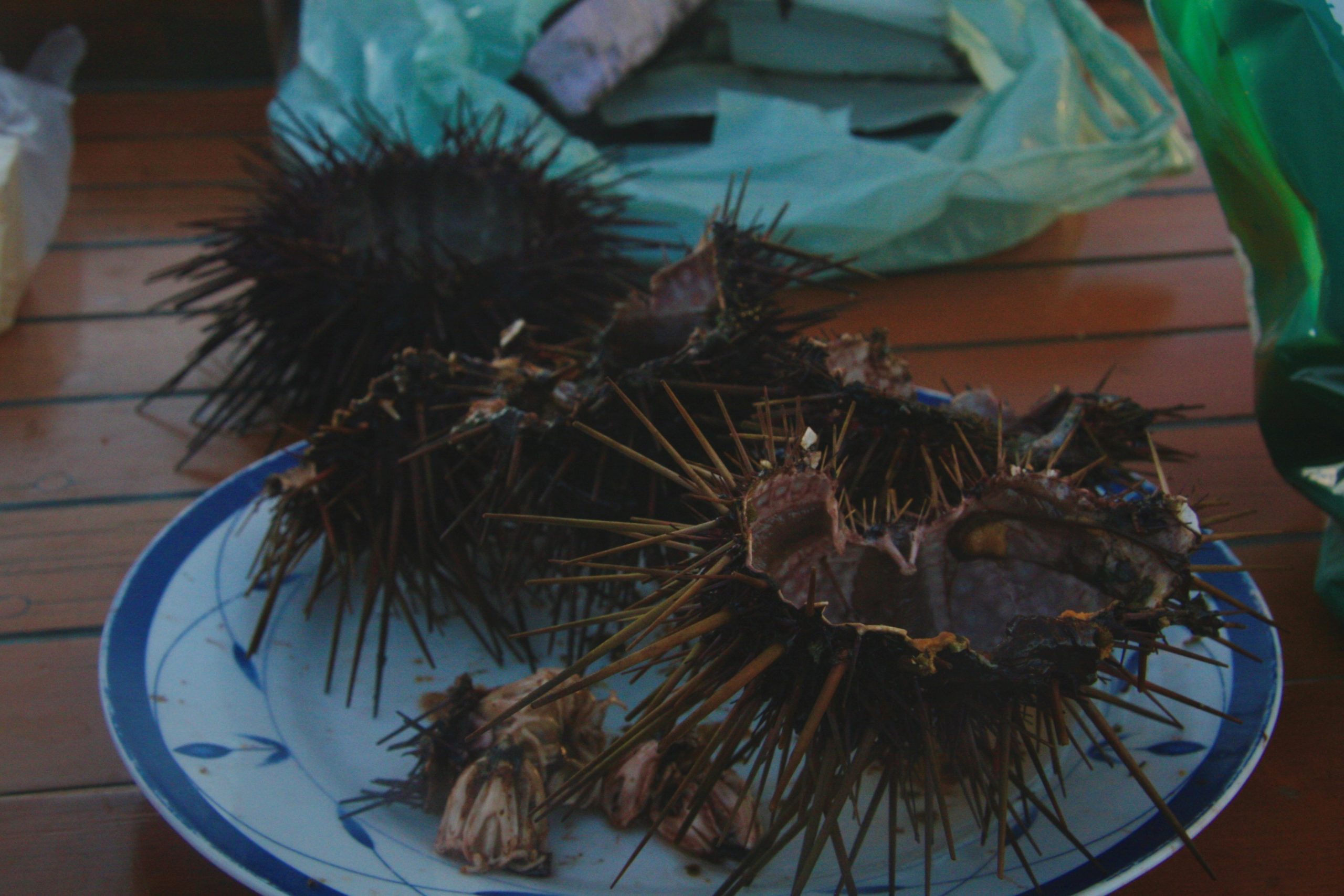 Through all our travels and experiences, we immersed ourselves in BC's wonderful biodiversity from beach peas, sea urchins, ferns, and among the most northerly naturally growing cacti in the world, as well as a vast array of beautiful spaces.
I am still catching myself reflecting on how privileged and lucky I am to have had the chance to participate in this experience. We had so many opportunities to learn from each other in a variety of ways, but also to learn from some fantastic teachers throughout our journey. However, the most unspoken teachers were our surroundings – the land and sea that we embedded ourselves in and the life that was bursting around us in innumerable ways.
Will Crolla is a member of the 2021-2022 cohort for the Ocean Bridge program, an Ocean Wise initiative funded by the Government of Canada under the Canada Service Corps. He has a special interest in kelp and oyster related projects, with an emphasis on building more sustainable food systems and conserving important ecosystems in BC's oceans. Will believes that healthy, sustainable, and equitable relationships with our oceans are the way forward for climate action. Will has previously worked as UBC's Zero Waste Coordinator and as a sustainability freelancer.
What is Ocean Bridge?
Ocean Bridge brings together young Canadians with a wide range of backgrounds and experiences who are passionate about making a difference in their communities through the lens of oceans and waterway conservation. These Ocean Bridge Ambassadors from all across Canada work together, receive funding and learn from experts in marine conservation and education through an online platform and in-person learning journeys to develop service projects related to ocean health and ocean literacy in communities across the country. Ocean Bridge is an Ocean Wise initiative funded by the Government of Canada through the Canada Service Corps.
Canada Service Corps
Canada Service Corps is designed to generate a culture of service among young Canadians; concrete results for communities; personal growth through participation in a diverse team of peers; and lasting impacts on participants. Visit www.canada.ca/CanadaServiceCorps to learn more and how to get involved in the way that works best for you.