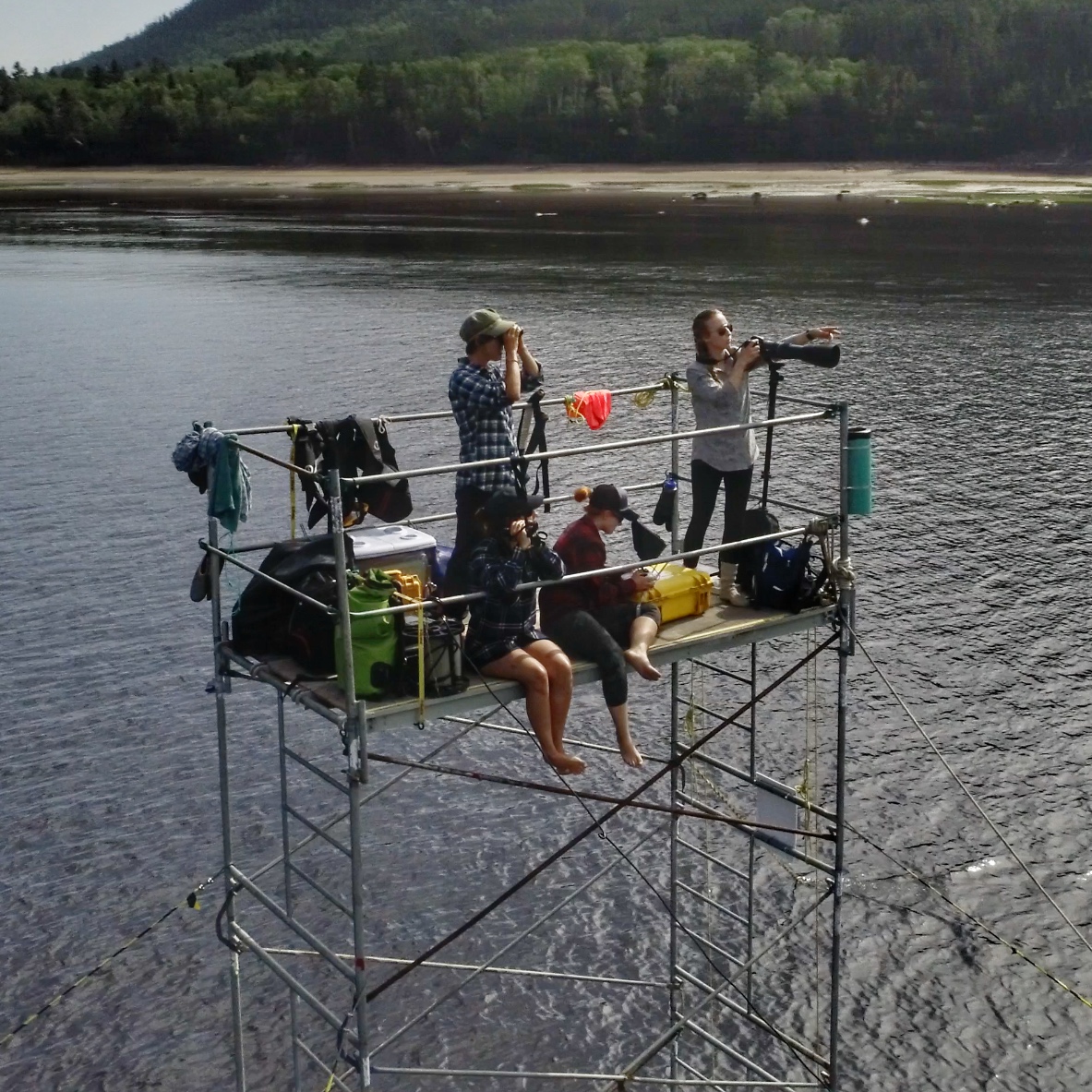 Federal Budget 2021: Ocean Wise's Analysis
The COVID-19 pandemic has had a devastating impact on the lives of Canadians and everyone around the world. While we're not out of the woods yet – far from it during this major third wave – we need to take this opportunity to ensure that government recovery initiatives are not a return to business as usual. Our economy and society cannot continue to operate in a way that accelerates global warming and uses more resources than our planet can sustain.
The federal government is presenting a budget that has the opportunity to set the tone for what a post-pandemic Canada can look like. One that will Build Back Better. Or as Ocean Wise would say, build back bluer.
Does it accomplish what we need for a sustainable blue economy? Let's take a dive into some of the highlights and what they mean for the oceans and Canada: the country with the longest coastline in the world.
A hopeful direction
Ocean Wise is pleased to see a number of major commitments related to protection and recovery of our oceans – some of which are historic investments. In particular:
Conserving 25 per cent of our lands and oceans by 2025
Funding ocean conservation at $976.8 million over five-years
Continuation of funding for the Nature Legacy Initiative, at $2.3 billion over five years
Funding to reduce ocean plastics – with the focus on additional "ghost gear" measures (lost and abandoned fishing nets and gear contribute massively to ocean plastics and can injure or kill many different types of marine animals)
Committing to better understanding and researching our environment, at $25.6 million (this type of funding is sorely needed for programs like Ocean Wise's Pollution Tracker, Ocean Watch, Howe Sound research and killer whale health research)
Investing heavily in youth leadership and prosperity, to the tune of $13.1 billion over six years
While there is a lot to be hopeful about with some of these funding announcements, there are many details and questions to work out. Some of the elements Ocean Wise will be watching for include:
Will there be a commitment to ocean-based climate solutions?
Many of the climate solutions and funding presented so far – including the Agriculture Climate Solutions presented in this budget – seem to focus almost entirely on land-based solutions. With the world's longest coastline, Ocean Wise believes that Canada has an unprecedented opportunity to expand nature-based climate solutions into the ocean.
Specifically, we are leading on bringing kelp and seaweed farming to scale in Canada via our Seaforestation initiative. Kelp has the potential to address some of the most significant climate challenges of our time, including reducing greenhouse gases in the atmosphere, protecting coasts from extreme weather events and reducing ocean acidification.
Responsibly growing the seaweed permaculture industry can maximize the environmental and economic benefits of kelp, including restoring habitats and providing economic opportunities for coastal peoples – especially Indigenous communities.
What happened to the Oceans Protection Plan?
We were surprised to see the absence of any reference to the Ocean Protection Plan – a $1.5 billion commitment in 2016 that expired in March 2021. Does this mean it is not being renewed? Is it being covered under other funding? It that a net increase, decrease or flatline in oceans protection funding? We look forward to learning more about these details.
Are we doing enough on fisheries improvements?
The Budget 2021 investments into Preserving Wild Pacific Salmon ($647.1 million over five years) and into Sustainable Aquaculture Management (additional $20 million) are steps in the right direction.
In addition to the focus on wild salmon, we believe there needs to be investment into creating a market for small-scale, sustainable fisheries in remote and Indigenous communities. This might be coming under some of these budget commitments, and so we look forward to the details.
These communities are well placed to respond to employment and economic challenges by tapping into the global trend favouring sustainable seafood. Ocean Wise is well positioned to work with Arctic communities and other remote and Indigenous coastal areas on sustainability assessments for small-scale fisheries – thereby building fishers' capacity to grow their blue economy and create job opportunities.
Regarding aquaculture funding, this could be an opportunity to support truly sustainable or even regenerative aquaculture – such as vegetarian fish (catfish, tilapia), kelp farming and bivalve (clams, oysters, mussels, etc.) harvesting.
More support for Arctic communities?
As a country that is 40% Arctic, we are pleased to see emphasis placed on meaningful engagement of Northern Indigenous Peoples, and respect for and incorporation of Indigenous knowledge in setting and addressing research agendas.
We hope some of the funding announced in Budget 2021 will be directed towards equipping and empowering those Arctic communities to meet the challenges and find new opportunities brought on by a rapidly changing climate. The Canadian Arctic is warming three times faster than the global average.
Through our partnerships and collaborations, we know that northern Indigenous communities want to play a more direct and meaningful role in identifying, understanding and addressing the impacts of a changing climate.
Summary: how does it stack up?
In comparing Budget 2021 to Ocean Wise's pre-budget announcement recommendations (below), it has the potential to really be a game changer for our oceans, climate and communities. However, the devil is in the details, so we look forward to learning about how these large funding commitments might make progress on our specific recommendations.