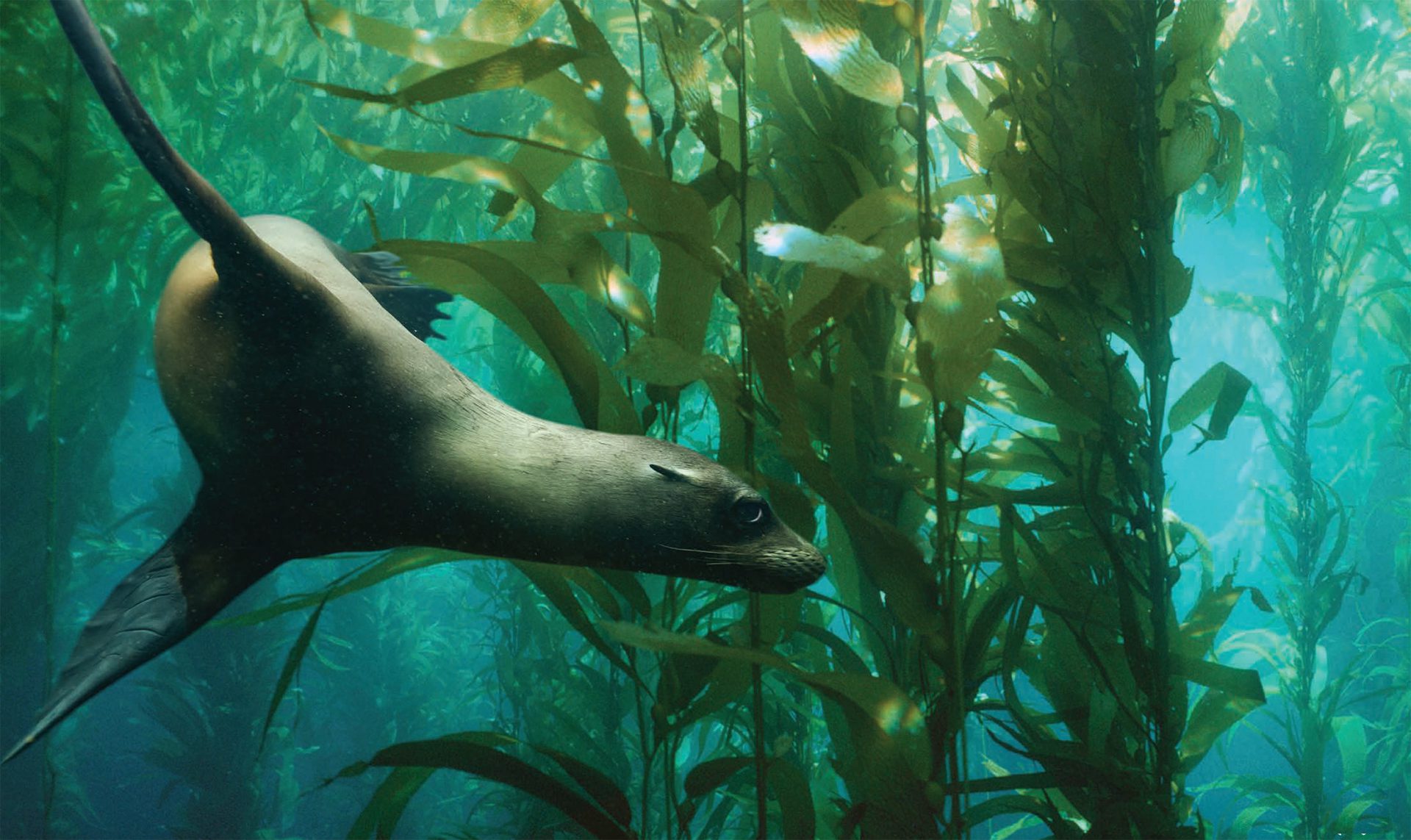 Conservation Roundtables Recap
Over the past year, Ocean Wise has introduced Conservation Roundtables – a webinar series offered exclusively to Ocean Wise supporters to share insights into ocean-based solutions in the fight against climate change. Each month, Ocean Wise experts have provided an insider's view on our initiatives and shared unique perspectives about ocean conservation.  
We hope you've been enjoying joining these Roundtables. Here is a recap and recordings of each Roundtable in case you missed them: 
A Decade to Turn the Tide with Dr. Carlos Drews  
Today, the ocean faces threats that undermine its ability to provide for humanity's well-being. Fortunately, there is a path we can take to rebuild a resilient and vibrant ocean, benefit from its numerous services, and achieve a globally sustainable future – if we chose it. Dr. Carlos Drews shares Ocean Wise's bold ten-year strategy to address some of the most pressing issues facing our oceans and how everyone can take action.

 
The Changing Arctic with Eric Solomon 
The Arctic is warming at more than double the global rate. Nearly 80,000 square kilometres of sea ice disappears annually, and the remaining ice is dramatically thinner. As a result, the Arctic is becoming more accessible and vessel traffic is rapidly increasing. This brings real threats, such as invasive species, black carbon on ice and snow, and increased underwater noise that interferes with local wildlife. In this Roundtable, Eric Solomon speaks about Ocean Wise's strategy to understand, minimize, and mitigate the impact of increased ship traffic in this vulnerable region.

 
Plastic-Free Oceans with Laura Hardman 
Marine plastic pollution has increased tenfold since 1980, affecting over 800 animal species. At least 400 million tons of plastic are produced each year, most of which are used once and only around 14 percent is recycled. Up to 13 million tons of plastic end up in our oceans annually. Laura Hardman shares Ocean Wise's strategy that will expand multi-stakeholder partnerships, citizen action, and a science to solution approach to addressing plastic pollution.

 
Seafood Conservation & Markets with Sophika Kostyniuk 
As the global population grows, ensuring that we fish and farm in a sustainable manner is vital; both for the health of our planet, and for a continuous supply of protein. Roughly

 30 percent of the world's fish stocks are now overfished. Unsustainable fisheries and farms dominate the global seafood trade, resulting in unrelenting marine ecosystem degradation. Additionally, many sustainable seafood products cannot easily reach consumers. Sophika Kostyniuk 

speaks about Ocean Wise's plan to create impact at scale and provide consumers around the globe with a gold standard for sustainable seafood products.

 
Whales: Underwater Noise Pollution with Dr. Valeria Vergara 
Underwater Noise Pollution from a wide range of human activities has become a pervasive threat to marine life and a global conservation concern. Whales, which rely on sound for nearly every aspect of their lives, are particularly impacted by the continuous din created by commercial and recreational vessel traffic, seismic surveys, military sonar, dredging, pile driving and other marine construction activities. Dr. Valeria Vergara shares her work with belugas and how this has informed our understanding of impacts of underwater noise on marine mammals, as well as Ocean Wise's strategy to help reduce this threat.

 
March Break Special: Wild West Coast with the Ocean Climate & Literacy Team 
At Ocean Wise, we are translating our research and conservation work into exciting education resources that provide innovative experiential and online programming about key issues such as climate change, overfishing, and ocean pollution. Through this programming, our young ocean ambassadors gain the knowledge, skills, and attitudes to take meaningful ocean conservation action in their homes, schools, and communities.

 
Reuse, Repair, Redesign with Ocean Wise partners MEC, Freshprep and Labatt Breweries 
Our plastic waste is threatening ocean life. It is damaging the marine environment and harming more than 800 marine species. Plastic in our oceans reduces the ocean's ability to combat climate change, and plastic is increasingly found in our food and drinking water, causing concerns for our health. There are many important actions each of us can take to tackle this growing problem, but to create real systems change, we know we have to move beyond individual action. Tune in as we bring together a panel of industry and brand leaders from MEC, Freshprep, and Labatt Breweries who are committed to circularity. Hear about the steps they are taking to change the system and protecting our oceans.