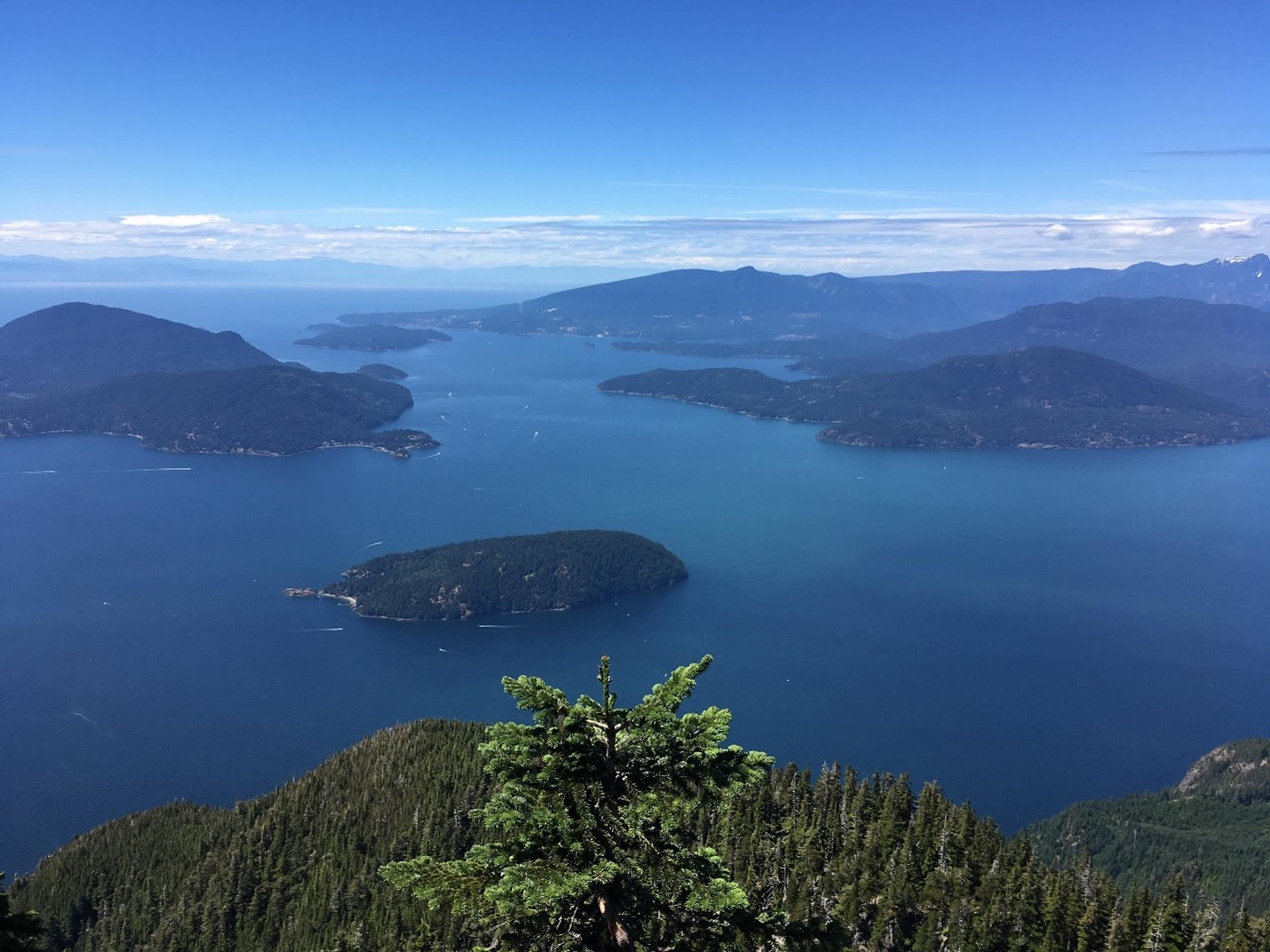 Bring the coast into your class this Fall – free, downloadable lesson plans linked to B.C. Curriculum available
Author: Jennifer Chapman
Cover photo: Looking towards the mouth of Átl'ḵa7tsem/Txwnéwu7ts/Howe Sound. (Credit: Amanda Weltman)
Do you know what Átl'ka7tsem and Txwnéwu7ts refer to? Do you know what language they are? They are the Skwxwú7mesh Snichim/Squamish language names for Howe Sound, a coastal, ice-carved fjord cut into mountains, located beside Vancouver. Átl'ka7tsem/Txwnéwu7tsHowe Sound lies within the traditional, unceded territory of the Skwxwú7mesh Úxwumixw/Squamish Nation (Figure 1).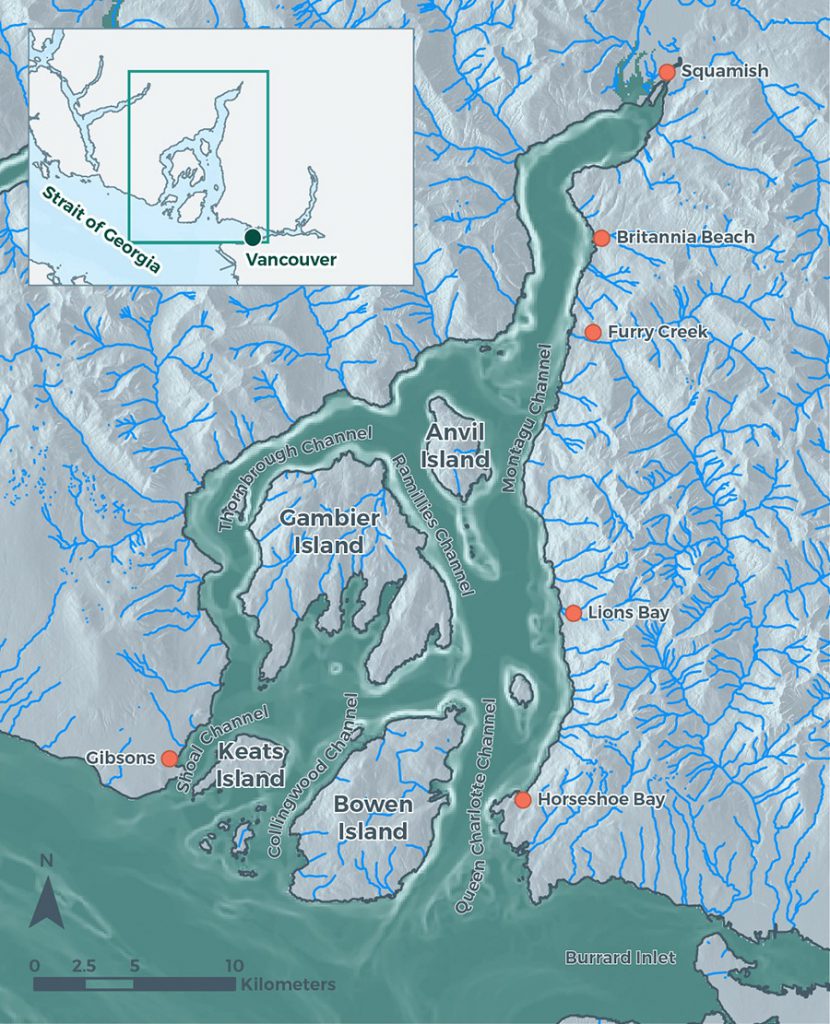 Figure 1. Átl'ḵa7tsem/Txwnéwu7ts/Howe Sound.
There is so much to learn about Átl'ḵa7tsem/Txwnéwu7ts/Howe Sound, from the First Nation place names, to the industrial history, to the vibrant recovering marine biodiversity. Sightings of whales, dolphins, and porpoises give a glimpse, for those on land, of the spectacular diversity of marine life in the waters of the Sound. In fact, Átl'ḵa7tsem/Txwnéwu7ts/Howe Sound is the only place in the world where glass sponge reefs, once thought to be extinct, are accessible via scuba diving. These reefs offer habitat to lingcod and rockfish populations that require protection due to their low population numbers, and play a role in the local food web.
Are you interested in bringing the rich lessons of an interconnected coastal ecosystem into your classroom? We have created a set of seven lesson plans aimed at grades 7/8, that you can access for free here: Átl'ka7tsem/Txwnéwu7ts/Howe Sound Ocean Watch Education Kits. These kits take students and teachers on an exploration of this unique coastal habitat, and cover topics such as traditional place names, species, human impacts, and marine protection.
The kit provides curricular connections for grade 7/8; a unit plan; a student workbook; and an educator guidebook – everything an educator needs to help their students explore a wide range of topics in the coastal ocean environment, using a local area as the example. Information for the education kit came from the Ocean Watch Howe Sound Edition 2017 and the newly released Ocean Watch Átl'ka7tsem/Txwnéwu7ts/Howe Sound Edition 2020, which are also freely available to download here, for use as an additional teaching/learning resource.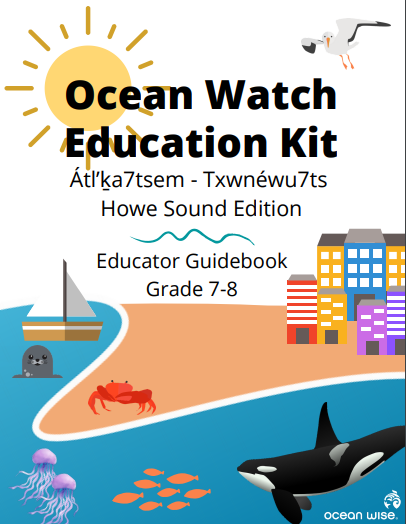 Cover page of Ocean Watch Education Kit: Átl'ḵa7tsem/Txwnéwu7ts/Howe Sound Edition. Educator Guidebook Grade 7-8.
Download the kit and dive into the amazing connections between people, place, and nature. And if you have further questions, don't hesitate to contact us at [email protected]. We love to see how our work helps to educate and inspire the next generation of ocean stewards (tag us on Instagram @oceanwiseresearch)!
Find other Ocean Wise online learning resources at Online Ocean.