11 Ways to Celebrate Ocean Week Canada with Ocean Wise A Message From Lasse Gustavsson, Ocean Wise President & CEO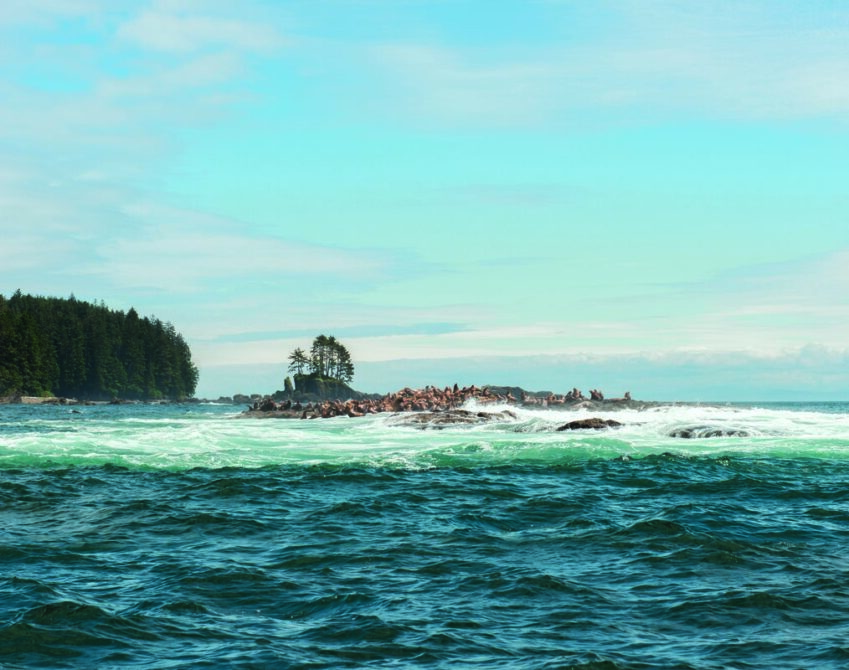 This June 3rd– 12th, Ocean Wise and other ocean champions are celebrating Ocean Week Canada. Surrounding World Oceans Day on June 8th, this week is a celebration of events, learning and engagement to bring positive action to our ocean.
Doing no harm is no longer enough, we need to act now to restore and revitalize our ocean. This means turning knowledge of the ocean into action for the ocean. Join Ocean Wise all week long as we recognize the important role the ocean plays in our everyday lives. And help us to restore our ocean by doing one or more of the following actions!
---
Plastics:
Seaforestation:
Learn more about kelp, a plant with remarkable powers. This event is a unique opportunity to speak to business owners who are looking for ways to reduce their environmental footprint or offset carbon emissions, while sharing our knowledge about the importance of the ocean and specifically kelp forests. Register for FREE here.
Whales:
On June 3rd, find Ocean Wise at Stanley Park from 9:30 am – 2:00 pm PDT at the Wild About Vancouver Outdoor Education Festival, a free public event offering practical suggestions to get children and adults outdoors more regularly. Ocean Wise will be doing a session on ocean literacy.
Youth:
Watch Ocean Bridge ambassador's takeover on our Instagram during Ocean Week and learn how you can join or support this program!
Education:
The new Ocean Wise Sea Dome will be on-site in Regina to celebrate World Ocean Day on June 8th! The dome is an immersive ocean adventure that brings marine magic to communities everywhere. The portable, inflatable six-metre dome projects 360-degree 4K cinematic footage showing connections between ocean health, climate change, and daily life. Find event details here!
On June 8 join us live on Zoom for a FREE interactive program featuring the unique biodiversity of Howe Sound. We will be teaming up with The Howe Sound Biosphere Region Initiative and Blue Mar 4 Change to celebrate World Oceans Day with a FREE online event for classrooms and families. Register here.
Also on June 8th, Ocean Wise is joining Waves of Change partners Green Learning and the Centre for Global Education for a virtual World Oceans Day event for classrooms Grades 2-6. Ocean Wise's Online Specialist, Daphne Austin will discuss species at risk and climate change, and Sidney Howlett, Engagement Manager of Green Learning will chat about careers that connect to these themes! Classrooms can learn more and register at World Oceans Day – Events – Global Encounters.
Seafood:
The Ocean Wise Seafood Team will be at the BC Seafood Festival in Comox from June 3-4! The festival will feature dinners, competitions, master classes, and tastings to celebrate and drive awareness to BC seafood producers and chefs. The seafood team will be on site to provide info, activities, and chat about all things Ocean Wise Seafood! Buy tickets and see details here: BC Seafood Festival, Comox Valley, Vancouver Island. 
Head over to our @oceanwiseseafood social media accounts and learn about sustainable seafood and harvesting practices. 
---
Together, we can make progress on our vision of a world in which our oceans are healthy and thriving.
Warm regards,
Lasse Gustavsson
President and CEO