Cecile's Experience with Parks Canada - Great Lakes Protected Areas Network Fisheries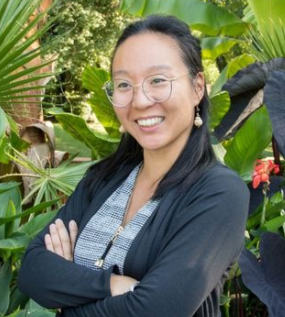 In this placement, Cécile was working on the Great Lakes Protected Areas Network (GLPAN) Fisheries Survey.
Project Description
Parks Canada protects and presents nationally significant examples of Canada's natural and cultural heritage, and fosters public understanding, appreciation and enjoyment. Placements with Parks Canada involve a mix of research and policy, and generally a better understanding of conservation from a wider lens. 
This placement is under the Protected Areas Establishment and Conservation Directorate within the Marine Conservation Program at Parks Canada. The participant will work on a binational inventory of fisheries and fish habitat management approaches in protected areas across the Laurentian Great Lakes, connecting with protected area and fisheries authorities in Canada and the U.S., including Parks Canada, US NPS, NOAA, State and Provincial agencies. 
In this placement, Cécile was working on the Great Lakes Protected Areas Network (GLPAN) Fisheries Survey. She was responsible for designing the survey, coordinating its distribution, compiling results, and developing both a database and final report. Her work involved research, reviewing community objectives, local regulations, policies and plans across the Great Lakes region to create site-specific inventories spanning the Canadian and US border. This was an in-depth, complex project requiring strong database management, GIS, and research skills. 
Cécile's work will support efforts to advance freshwater conservation by providing a snapshot and examples of how fisheries authorities and protected area authorities align and integrate their management approaches. The scope of her project encompassed all fisheries activities, including recreational, commercial, and Indigenous. 
Since the authority responsible for fisheries and fish habitat is often different than the protected area authority, how these authorities overlap and mutually reinforce each other's efforts is of interest to the wider conservation community.