Keisha's Experience with Parks Canada - Climate Change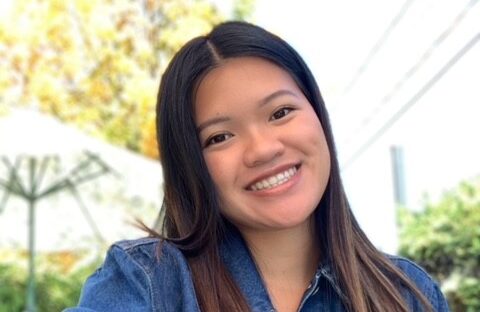 Keisha loved getting to learn about the sustainability and climate change issues, outside of her academic skills in biology.
Project Description
Parks Canada protects and presents nationally significant examples of Canada's natural and cultural heritage, and fosters public understanding, appreciation and enjoyment. Placements with Parks Canada involve a mix of research and policy, and generally a better understanding of conservation from a wider lens. 
This placement is with the Office of the Chief Ecosystem Scientist Climate Change Team, working closely with the National Marine Conservation Areas (NMCAs) / National Marine Conservation Area Reserves (NMCARs) / National Park Reserves (NPRs), including both marine and freshwater systems. These waters include Gwaii Haanas, Lake Superior, Fathom Five, Saguenay-St. Laurent and Tallurutiup Imanga, Pacific Rim and Gulf Islands, in addition to other sites currently being proposed. 
Keisha and Emily work closely with Parks Canada's National Climate Change Team and other Parks staff to develop a needs assessment and to define a process to assist national office and field unit staff focused on NMCAs/NMCARs in their climate change adaptation planning efforts. This includes creating a process map and guidance document that will serve as a reference for Parks staff and managers. 
The National Climate Change Team is relatively new within Parks Canada, so Keisha and Emily were truly pioneering in their work. Their research is a starting point that will inform Parks Canada's climate change adaptation strategy with respect to marine protected areas for many years to come. 
What was your biggest challenge?
A challenge for Keisha was working virtually due to COVID. It can be difficult to stay motivated, but she made sure to schedule regular touch points with the Parks team, her Direct Action Program Specialist, and even convinced her sister to share her workspace to avoid getting lonely. Eventually she found that she felt more and more comfortable working alone
What was your most valuable takeaway?
Keisha loved getting to learn about the sustainability and climate change issues outside of her academic skills in biology. For Keisha, it was her first experience in a professional setting and she got lots of practice with speaking with co-workers, writing, and communications. 
It has been eye-opening to see what happens at this level within the world of conservation. Exposure to the industry and lots of networking opportunities, both within Parks Canada and Ocean Wise, were valuable takeaways. Keisha also accepted an offer to continue her work in a paid position with Parks following her placement!