Raina's Experience with Ocean Wise Marine Mammal Research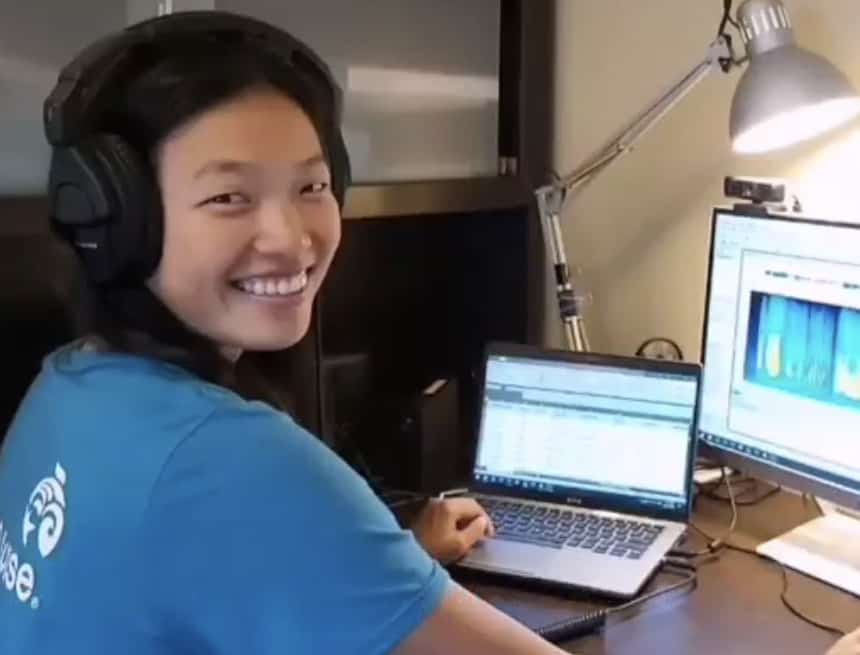 Raina's placement with Ocean Wise's Marine Mammal Research Program was focused on beluga bioacoustics.
Project Description
Raina's placement involved analyzing recordings of beluga communications and identifying different sounds using a bioacoustics software. Bioacoustics is essentially the study of sound in animals; in this case, how belugas communicate with each other and the conservation implications that follow. She also had the opportunity to join on a week of field work in Quebec.
A major theme throughout the placement was learning to identify beluga communication sounds amongst vessel traffic – being able to contribute to that research through bioacoustics analysis and seeing how beluga communication changes with boat disturbance has been eye-opening.
This experience very much helped grow Raina's existing bioacoustics analysis skills, something she will take with her in her career! As well, on a personal note, Raina appreciated getting to network and learn about all of the different opportunities in marine research.
Biggest Challenge
Getting comfortable with the amount of data analysis – it could get strenuous and repetitive at times, but got easier with time!
Valuable Takeaway
Being able to get into the field after months of hard work using computer analysis was an amazing opportunity that made Raina's experience so much more well-rounded.