Ella's Experience with Oak Island Films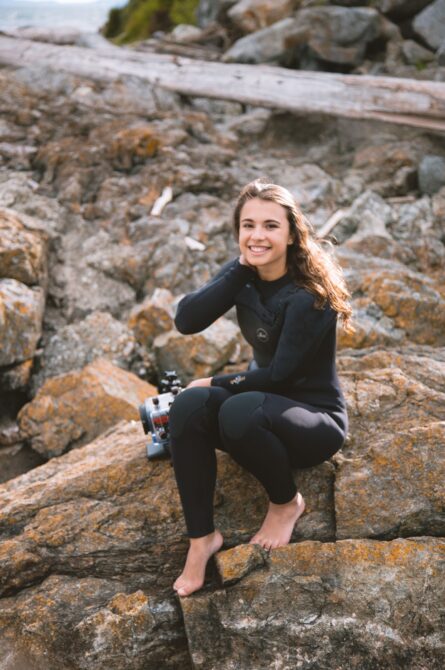 Ted created a learning environment where Ella was able to pitch ideas, make mistakes and ask questions in a safe, non-judgmental space.
Project Description
Nearly as wide as the Atlantic Ocean with three of Earth's five largest lakes, this spectacular watershed contains one quarter of our planet's available freshwater; and yet, we've rarely seen it before on the screen. But how were these lakes formed and how have its animals, plants and people been shaped by the extremes of this vast watershed? For the first time we reveal the natural history secrets of one of our planet's most important, beautiful and forgotten ecosystems: North America's Great Lakes. 
Direct Action Ambassadors Julia, Ella and Chevaun were mentored by Dr. Ted Oakes, President of Oak Island Films Ltd helping to research and deliver an international TV, high profile TV series on the Great Lakes watershed which includes some stories in the Gulf of St Lawrence. The project is a collaboration between TVO and Smithsonian and has an ambitious education and outreach program with the Royal Canadian Geographic Society. They also had opportunities to help with other BBC projects including Snow Dogs, set in northern snowy landscapes. 
How we tell stories about the natural world has a huge impact on how others perceive those environments and the creatures in them. Filmmakers have the ability to not only share information, but to touch viewers on an emotional level, to make them care, and ultimately to make them take action to protect landscapes and species at risk. The Great Lakes film project highlights the diversity and importance of freshwater ecosystems to an audience who may never even see the area. 
What was your biggest challenge?
A big challenge for Ella was working to finish multiple projects at once, both her Master's film and work on Snow Dogs with Ted. COVID restrictions further complicated her work, but despite this, she maintained a positive attitude and worked with her Direct Action Program Specialist on techniques for self-organization. 
What was your most valuable takeaway?
Ted created a learning environment where Ella was able to pitch ideas, make mistakes and ask questions in a safe, non-judgmental space. Being invited to meetings at the Executive level provided real insight into the wildlife filmmaking industry and opened doors that would have otherwise been closed to her. According to Ella, networking is one of the most important skills in filmmaking and she got to practice lots! 
A highlight for Ella was also a point of stress working for weeks to prepare for a crew to start filming Snow Dogs – this solidified for her just how many details must be worked out before filming can even start. Her most valuable take-away, however, were the many, many contacts she made throughout her placement, culminating with securing her dream job working in wildlife film in Vancouver.