Cierra's Experience with the North Coast Cetacean Research Initiative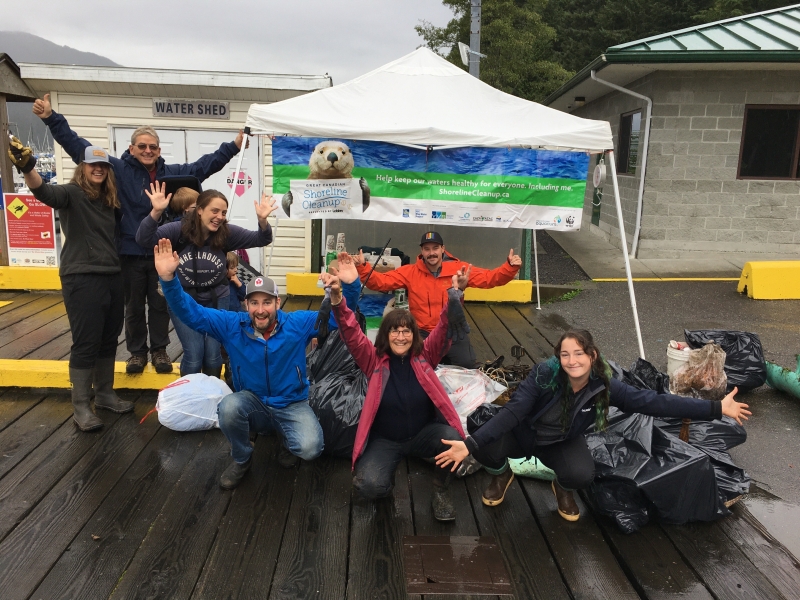 Cierra's placement with the North Coast Cetacean Research Initiative (NCCRI) involved a multitude of different projects.
Project Description
The North Coast Cetacean Research Initiative (NCCRI) is a community-based program focused on cetacean research, conservation and public outreach in collaboration with industry, government, conservation, First Nations and educational institutions. The cetaceans that the NCCRI primarily monitors are humpback whales. 
During her placement, Cierra worked on several different projects with the NCCRI team, from education and outreach, shoreline cleanups in Prince Rupert, BC and lots of data analysis, learning new software in the process.
Cierra's placement involved a lot of on-the-ground conservation work. This includes public outreach and education (so important!) and shoreline cleanups, as well as relevant whale research.
What was your biggest challenge?
Living in a more isolated community than Cierra was used to was her biggest challenge. She overcame this by actively participating in Direct Action and Ocean Bridge activities to stay connected. 
What was your most valuable takeaway?
The network Cierra has been able to build; meeting so many Ocean Wise team members was a highlight. She also gained a lot of skills and confidence being on boats.