Evie's Experience with Swim Drink Fish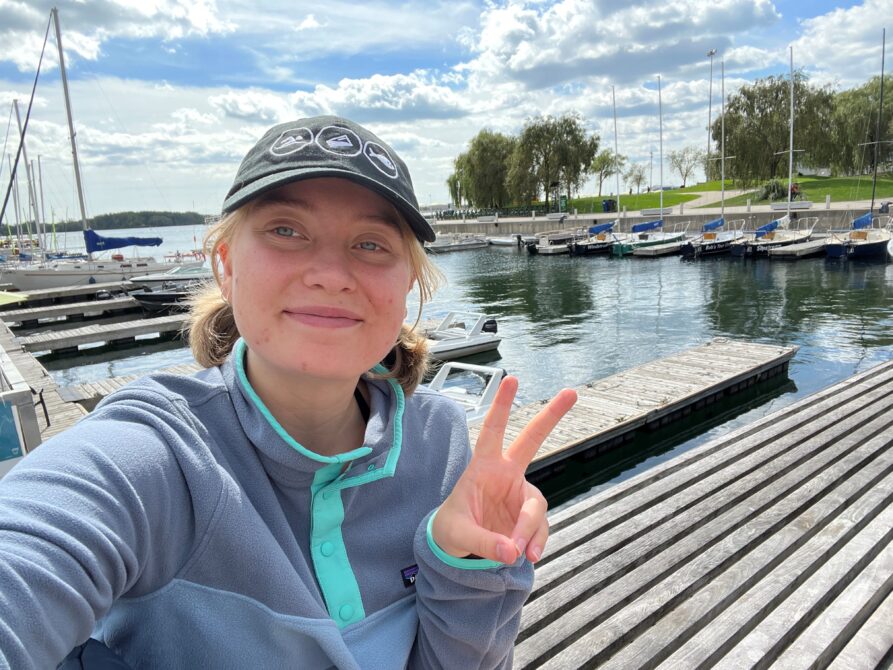 Evie contributed to the environmental protection and restoration of recreationally important and underrepresented sites across the Great Lakes through community science and engagement
Project Description
Swim Drink Fish represents a community connecting people to water through community science and engagement, with a special focus on low-cost, reliable water quality monitoring – protecting swimmable, drinkable, and fishable water for everyone. Through her placement with Swim Drink Fish, Evie helped to deliver a community-based water monitoring program, worked in the field to analyze water quality samples, promoted water literacy in local communities, helped to create data reports, and assisted with hosting events to engage the public. Evie contributed to the environmental protection and restoration of recreationally important and underrepresented sites across the Great Lakes, as well as informing and empowering the public to engage and connect with their local waters.
This error message is only visible to WordPress admins
Error: No users set.