Yuki's Experience with BC Parks Foundation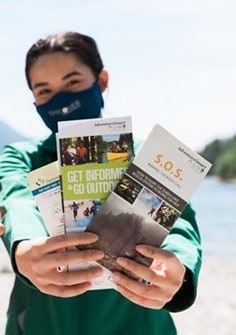 Project Details
Location
Porteau Cove Marine Park, Squamish-Lillooet D, BC, Canada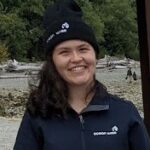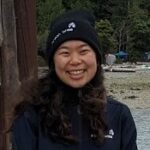 Send a message
BC Parks Foundation is the charitable partner of BC Parks. Discover Parks Ambassadors connect the public with local ecosystems and sharing resources on park safety.
Project Description
As part of their placement, Janice, Sandra and Yuki were Discover Parks Ambassadors – this means that they provided park visitors with info about local wildlife, safety tips and tricks for enjoying the parks, and educational materials for kids and youth. In particular, these folks focused on sharing ocean literacy principles with the public and helping people learn about the marine biodiversity that exists in BC Parks such as Porteau Cove.
Yuki spent a lot of time during her placement working with the public, especially children and youth, to help them learn about the biodiversity in the different parks she was placed in. In particular, her work at Porteau Cove was focused on ocean education.
The biggest skill that Yuki was able to take away was networking with the other Discover Parks Ambassadors as well as her leader. Yuki was able to meet a lot of like-minded people and make valuable connections in the environmental industry.
Biggest Challenge
The biggest challenge was bringing marine education into some of the parks that were not in as close proximity to the ocean. Creating specific programming was helpful!
Valuable Takeaway
Definitely the connections that Yuki was able to make! Also getting to spend much of the summer outside at BC's beautiful parks.
Gallery
Photo's from Yuki's placement.