Alissa & Faye's Experience at the Kluane Lake Research Station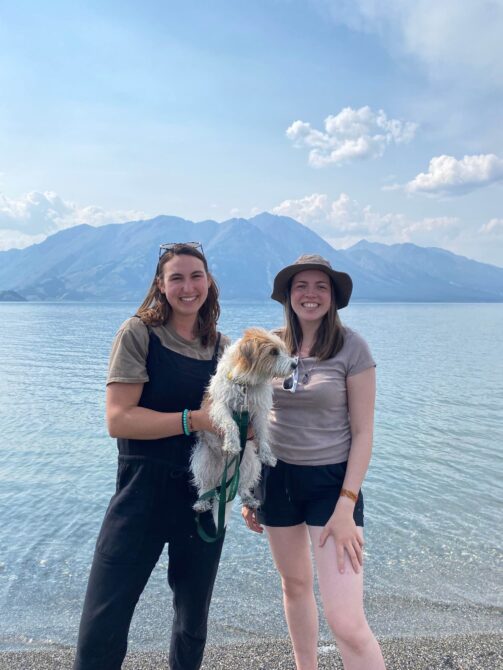 Project Details
Location
Kluane Lake Research Station (Arctic Institute of North America), Yukon, Canada
Send a message
Working as research assistants, Alissa and Faye's placement focused on hydrology and climate change research around the St. Elias and Ruby Mountain ranges.
Project Description
The Kluane Lake Research Station is located 220 km northwest of Whitehorse, Yukon, on the traditional lands of the Kluane, Champagne-Ashihik and White River First Nations. The station was established in 1961 and has provided support to researchers from across Canada and around the world. The area's geographic diversity is reflected in the unique scientific legacy of KLRS across the disciplines of glaciology, geomorphology, geology, biology, botany, zoology, hydrology, limnology, climatology, physiology, anthropology and archaeology and in over 1500 scientific publications!
Alissa and Faye worked closely as research assistants to Kristina Miller, a University of Calgary PhD candidate. Kristina's work is looking at the water inputs and outputs for Kluane Lake, which is Yukon's largest. Climate change has fundamentally altered the inputs to the lake as of 2016 when almost overnight the meltwater from the retreating Kaskawulsh Glacier entirely changed its watershed and no longer flows into the lake. The unique location and size of Kluane Lake makes it a key indicator of climate change in the sub-arctic region. Alissa and Faye had the opportunity to take part in fieldwork which involved travelling to remote locations surrounding the lake and assisting with boat-based work on the lake to collect and prepare water samples. They also worked on a lot of data analysis for this relevant climate change research!