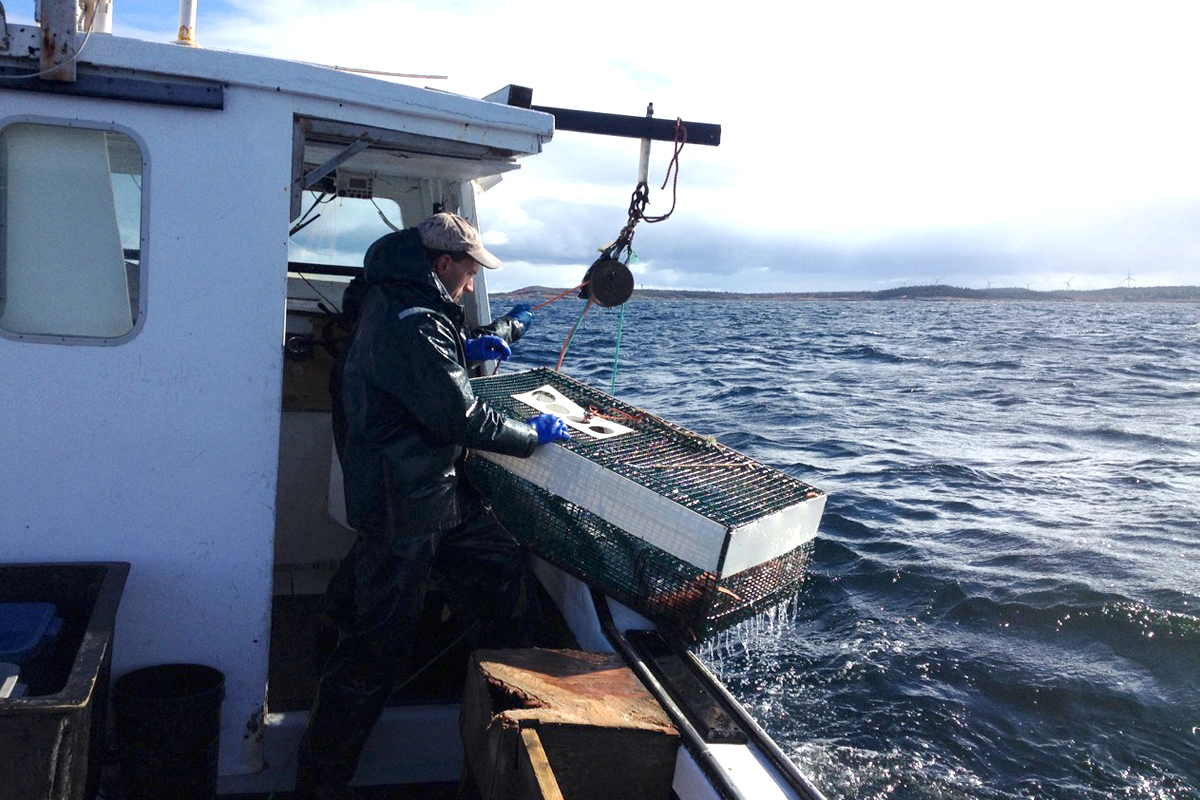 Sustainable Shrimp on the Edge of the Atlantic
I was assured that the fall colours in the Maritimes would be lovely. Unfortunately, instead of being able to enjoy the sights, I was caught in the middle of a thunderstorm, barely able to see the road in front of me. I was driving the winding roads of Guysborough County, en route to the small community of Canso, N.S. It was pitch black as I rolled into the Last Port Motel just outside of town.
The following morning did indeed bring sunshine and vibrant scenery but by then I was already excited about something else. After all, I hadn't come to the edge of Nova Scotia to see the leaves. I was there to see the Chedabucto Bay shrimp fishery.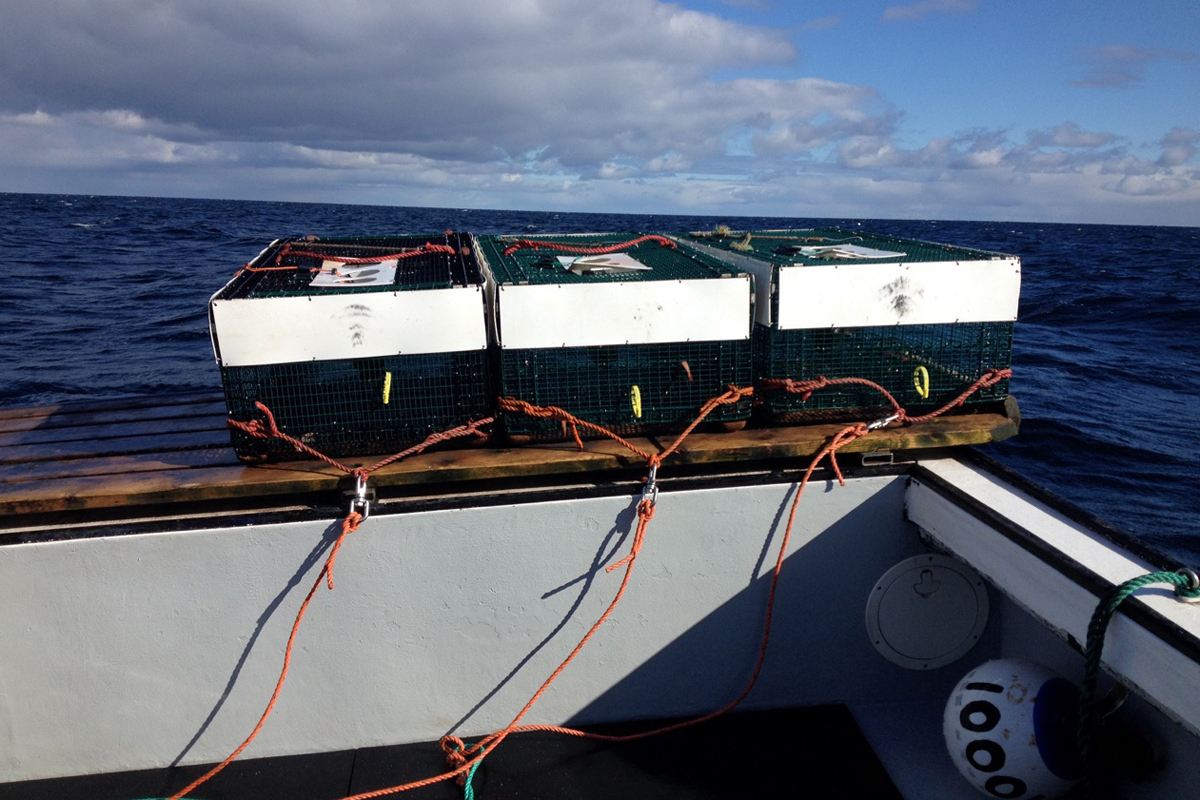 Composed of no more than a dozen fishers, the trap fishery was established in 1995. Allocated a small amount of catch compared to the much larger mobile trawl fishery (which operates farther offshore), these fishers use small boats and passive traps to catch northern shrimp in the large bay just north of town. I had just finished writing the newest Ocean Wise assessment for this fishery and one of the local fishers who I'd been in touch with throughout the writing process had kindly offered to take me out for a first hand look. Provided, of course, that I could make it to Canso.
As my hands turned to ice the second we left port, I quickly realized that I was not cut out for east coast fishing. And yet, as we motored away, my cold was replaced by curiosity and immense respect for my hosts. The Chedabucto Bay shrimp fishers deploy and retrieve their traps daily and I was amazed by how well the whole operation was orchestrated. One trap after another came up and all that was inside were shrimp. Zero bycatch. The traps had been specifically designed to prevent snow crabs from getting inside or perching on top. Firstly: because the fishers aren't allowed to keep them, and secondly: because they scare away the shrimp. When I asked about their bait (which can be a sustainability concern for many trap fisheries) they told me that it came from the herring roe fishery; these fishers used fish that would be discarded if they didn't take it.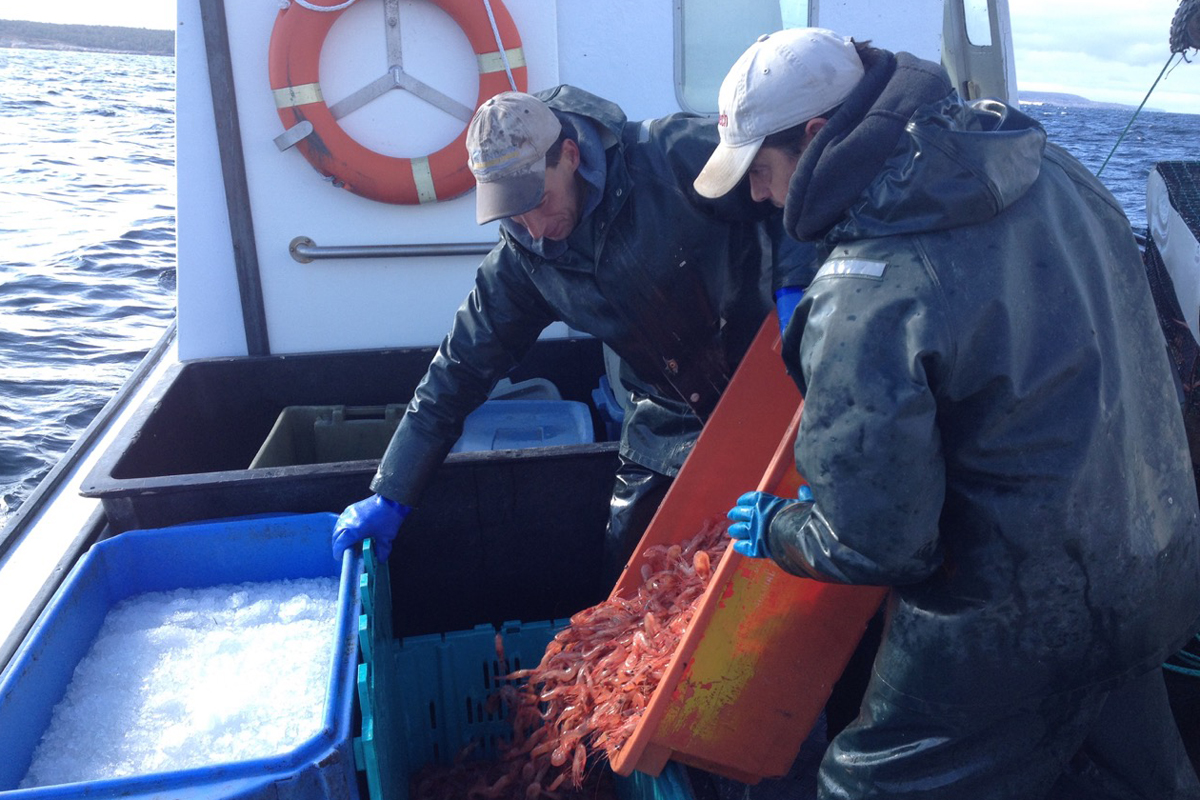 As we headed back to port, I thought to myself that this fishery was very much like the one for B.C. spot prawns; good quality shrimp caught using environmentally sensitive gear. Unfortunately, while there is a huge domestic market for spot prawns, much of the seafood caught in the Maritimes, these shrimp included, is exported to the United States. Fishers get a better price to send their seafood elsewhere and, as a result, much of the seafood sold in Nova Scotia grocery stores has been re-imported. My hosts nearly fell off their boat when I told them spot prawns could fetch over $20 per pound. They were selling their high quality shrimp for almost the same price as the shrimp caught by the trawl fleet: less than two dollars per pound.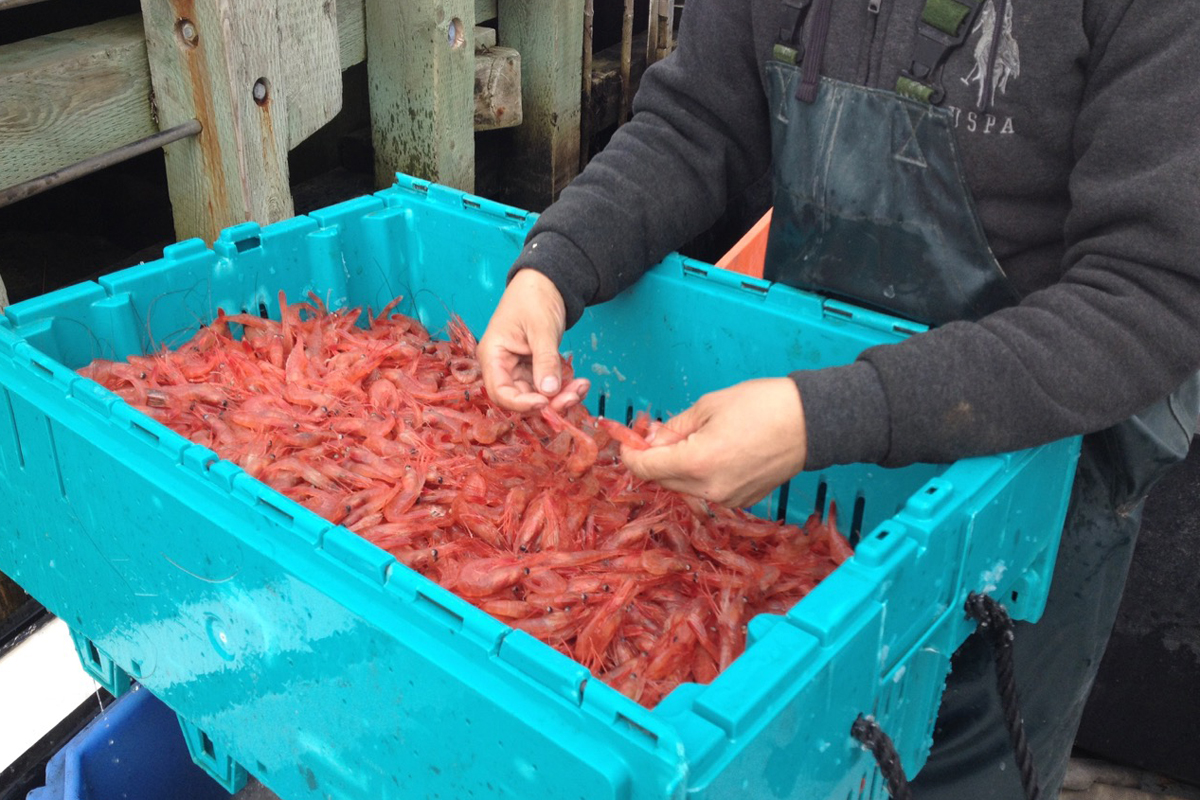 I concluded my assessment feeling confident that the information I had included was as accurate as possible for this fishery. And, while part of me realized this was one step in the right direction for a small group of Canadian fishers who are doing it right, more of me hoped that somewhere down the road, there would be a chance to help these guys get a better price locally for their catch.
The Chedabucto Bay trap fishery is currently in season and some of their product is available in Canada through Afishianado Fishmongers and Hooked.
AquaBlog post by Laurenne Schiller, Ocean Wise research analyst at the Vancouver Aquarium Marine Science Centre. 
Overfishing is the single biggest threat our oceans face today. With more than 675 partners across Canada, Ocean Wise makes it easy for consumers to make sustainable seafood choices that ensure the health of our oceans for generations to come. The Ocean Wise symbol next to a seafood item is the Vancouver Aquarium's assurance of an ocean-friendly seafood choice. www.oceanwise.ca.